What is a Letter of Demand (Second reminder)?
A Letter of Demand (Second reminder) is a follow-up reminder, after issuing an initial reminder letter, to a client or customer to repay an outstanding debt.
Essentially, a Letter of Demand (Second reminder) is an important letter to have in any small business's arsenal. Notably, as a small business, managing cash is an important part of day-to-day operations. Additionally, instilling a smooth workflow to communicate reminders of overdue payments ensures a collections process that is effective and efficient.
Firstly, a formal and process-driven set of communications using well-written templates goes a long way to ensure that you can collect payments in a courteous and timely manner.  Secondly, the Notice of Overdue Payment letter can also be called a Collections Letter, Letter of Demand, or a Past Due Invoice Letter.
What is in a Letter of Demand (Second reminder)?
In essence, a short, crisp and factual letter is key. Additionally, one that is sent out on a regular basis and using a standard process. Importantly, this can take much of the emotions out of the collections process.  Therefore, ensure you have the following:
Contact Details of the Customer – Include at least the address, telephone number and the email address.
Amount Overdue – The amount that needs to be paid by the customer.
Invoice Reference – It is always good to refer back to the invoice in question and mention the date in which it was raised to increase the sense of urgency.
Your Contact Details – Always give the customer as much information as possible to contact you to help resolve the issue.
When Should You Use a Letter of Demand (Second reminder)?
Generally, a formal notice can be sent any time after the invoice is past due. Additionally, make sure that there is a process of escalation if you don't receive payments after 2 or more attempts at contact. 
How long do settlements take?
The time required to fulfill a settlement can vary from case to case. However, on average it takes around 2-6 weeks for all parties to talk things through and come to an agreement. A settlement can consist of multiple steps including getting signatures, processing cheques, and others and so it takes some time to execute it completely.
Conclusion
A proper and courteous letter when payments are past due will always help to keep a cordial relationship with the customer.  Use this handy letter as the first step in collecting.  Ensure that you have a series of escalating letters if payments have still not been made.
You Might Also Like
Along with this document, make sure you see these other templates in our library:
The Zegal Template Library
Zegal's template library represents a complete and curated list of essential and premium business templates that can be used directly, for everyday business needs. Importantly, whether you're a startup or a larger enterprise, you will find that our Zegal automation solution allows anyone to create a legal agreement, any time, anywhere. All without a need for an expensive lawyer. Why do we do this? Well, we think that running your business day-to-day is important, and having these templates at your fingertips allows you to not miss a beat!
Lawyers draft and curate all of our legal templates for ease of understanding using plain English. Just fill out our guided questionnaires, and we will create the contract for you. Using our patent-pending expert rules engine, we automate the creation of complex legal contracts.
Try it for free today!
Ready to get started?
Create a free account now and explore all of the Zegal features.
No credit card required

Choose from 1000+ legal templates and draft contracts with ease and confidence.
Start now free
Contract and document management made easy.
Draft
Edit
Collaborate
E-Sign
Store
Automate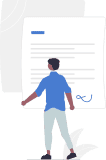 Pay As You Go
Purchase this specific template and generate a unique bespoke document in minutes.
HK$ 500-3000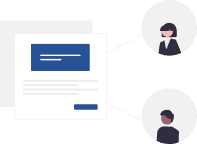 All-Access Plans
Create any document from our comprehensive template library on a fixed monthly plan.
From HK$600/month