Join GCs in 20+ countries who said NO to repetitive legal tasks

Picture a world where your business teams do more
We view things kind of differently. Indulge us for a moment. Imagine a business world where legal isn't the starting point for contracts, or the 'bottleneck' to signing, or indeed the 'cost centre'. We designed Zegal to help make this happen, by creating a legal workflow tool that absolutely anyone can use; with 1,000s of off-the-shelf legal workflows that you can deploy with zero effort. So now your business teams can do much more of the day to day legal stuff that bogs you down. All by themselves.
1,000+ legal workflows or use your org's templates
Either, or, do both. It's your choice. We have workflows for so many day-to-day processes, think NDAs, sales contracts, HR contracts and policies and we cover so many countries, UK, Australia, NZ, Singapore, Hong Kong, thats its usually easiest to use our know-how, but if you need your legal workflow adding to your secure account, it will be live in your account within 1 working day without you lifting a finger.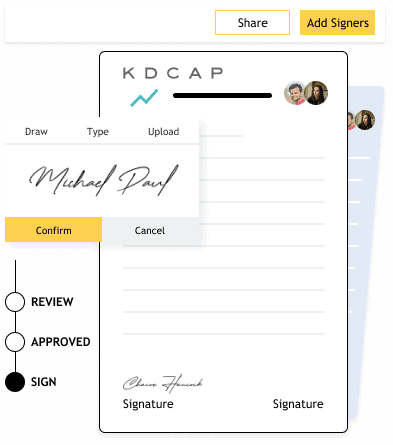 No more emails and no more attachments!
"I'll send you the contract"…you email the Word document over and wait. Nothing happens and no-one signs. Sound familiar? When you create a contract on Zegal, the key people work together in one place alongside the latest version. Your contract is accessible to anyone with a secure link, and there is a version history showing every comment and when and how your deal was signed.
Learn Zegal in minutes
We designed Zegal to be used by non-lawyers. So when we say you'll learn it fast, we really mean it. If you can use Word you can use Zegal! It's just you'll have much more fun using Zegal, and you'll never have to hit 'save as' again. (Because, yes we automated version control and version compare too).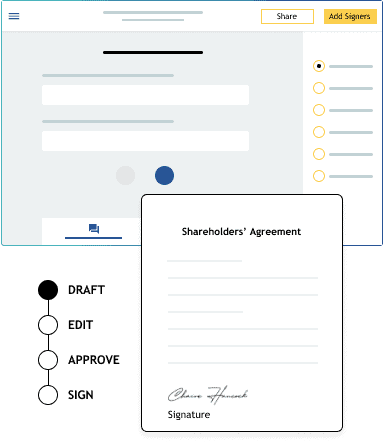 Personalised contracts in your org style
We know how much hard work went into creating your org template agreements. That's why when we add them to your secure account as Document Builders your team can use, we do it in your house style, in the font you love, with the numbering exactly how you like it. If you need the sending domain of your e-Signing invite to be personalized, you can even do that.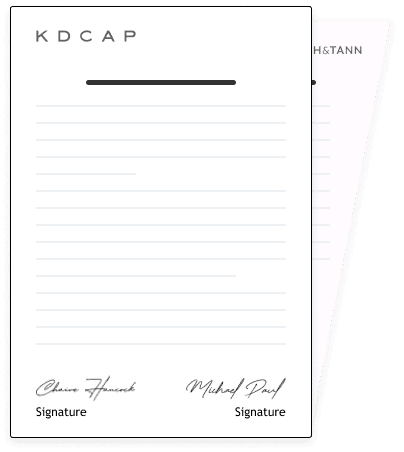 Saved in your cloud drive
When all your contracts are digital, they don't need printing. That's not just good news for the environment, it also means no clunky files in your office and more space for you. All Zegal contracts are automatically sent to your preferred cloud drive, and we'll send you notifications on key dates from your most important contracts.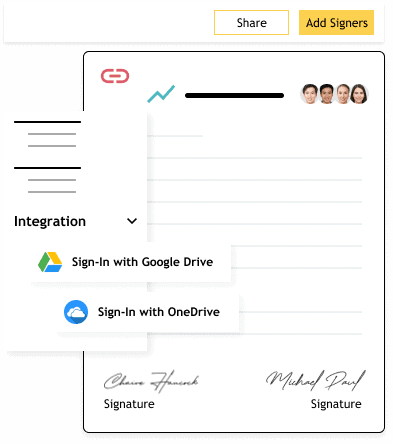 Other things you can do with Zegal