5 Takeaways From DragonCon
By Alex Tanglao, Updated: 2023-01-18 (published on 2017-11-15)
Last week was a huge week for Zegal. We celebrated our fourth birthday, and we did it with a bang – by kicking off our first ever DragonCon! We brought together investors, lawyers, our clients and legal tech enthusiasts under one roof, to bring our vision of Asia Pacific's first legal tech conference to life.
In case you missed it, or just want a quick recap of the insights from DragonCon, here are five key takeaways from the event:
1. Embrace the wave of new technology
Lawyers often hear tales about how technology will 'one day replace their jobs', leading to their reluctance to engage with technology as they continue providing their services. However, this couldn't be further from the truth. The advent of technology is one that is exciting, and has great potential to benefit the legal industry. To start the event off, our CEO, Daniel Walker, gave a talk entitled "Don't Worry, Be Techy", which encapsulates this spirit.
Daniel shared with us that 90% of the customers who engage Zegal have not, in fact, used a law firm prior. The proverbial business pie and demand for legal services has increased as a result. In other words, technology has made it easier for businesses to access legal services, presenting law firms with new opportunities for growth.  
The future looks optimistic though – according to Daniel, there exists a growing eco-system of lawyers and tech firms, and a growing understanding that technology will help these firms become more efficient, and build thriving businesses.
2. Technology can be a powerful tool in breaking down barriers to legal access
From point one, we see that technology can help increase access to legal services. This idea was explored in the "Solicitechs Assemble!" panel, comprising Darren Fitzgerald, Managing Partner of FitzGerald Lawyers, and Stephen Chan, Litigation Partner at Oldham, Li & Nie, and moderated by our very own Dragon, Alex Tanglao.
With technology helping to make a company's current workflow more efficient, a law firm can now divert more of its time and energy towards figuring out how to make their services more accessible to a larger audience and deliver higher value services to their clients.
One of the key ways in which this can be done is to utilise marketing and online tools more efficiently to break down such barriers to accessing legal services. According to Sebastian Ko, Regional Director for Epiq Systems, technologies such as chatbots to challenge parking fines, and websites that summarise legal information in plain English are two such examples. All of this was mentioned in his talk, "The Rise Of "A2J" Technology: A Roadmap For Hong Kong".
The effects of this are probably most clearly felt by owners of SMEs as well, as we saw in our Customer Fireside Chat. Here, users of Zegal shared with us the numerous ways LegalTech has helped grow their business, highlighting the lowering of barriers to legal knowledge as one of the most important parts of this journey.
3. One size doesn't fit all
It may be tempting to simply fall back on tried and tested solutions to integrate technology with legal services, to widen access to legal knowledge. While well-intentioned, such acts could potentially go awry. According to Eric Chew of our very first white label product partner, ECYT Law LLC, in his talk 'Embracing LegalTech', it is important to take note of the needs of both your firm and client-base, so that you can best identify how to aid them.
For Eric, who runs a small law firm, moving his firm into the cloud meant that he was able to divert his energy to building his practice, and start building client bases in a larger number of countries around Southeast Asia.
4. The government is a key stakeholder
One of the key stakeholders in this entire process of integrating law and technology is the government. This is because the rules that they set are an inevitable part of operating within the confines of a jurisdiction. Charles Mok, Legislative Councillor, noted that a lot of areas of law in Hong Kong still need to be deregulated in order for new and existing business models to thrive. Along with society and existing firms, the government is an important driver of change – for example, the fact that the recent Hong Kong administration has acknowledged the need for changes in the legal framework has helped greatly in encouraging innovation.
5. Fail fast, fail often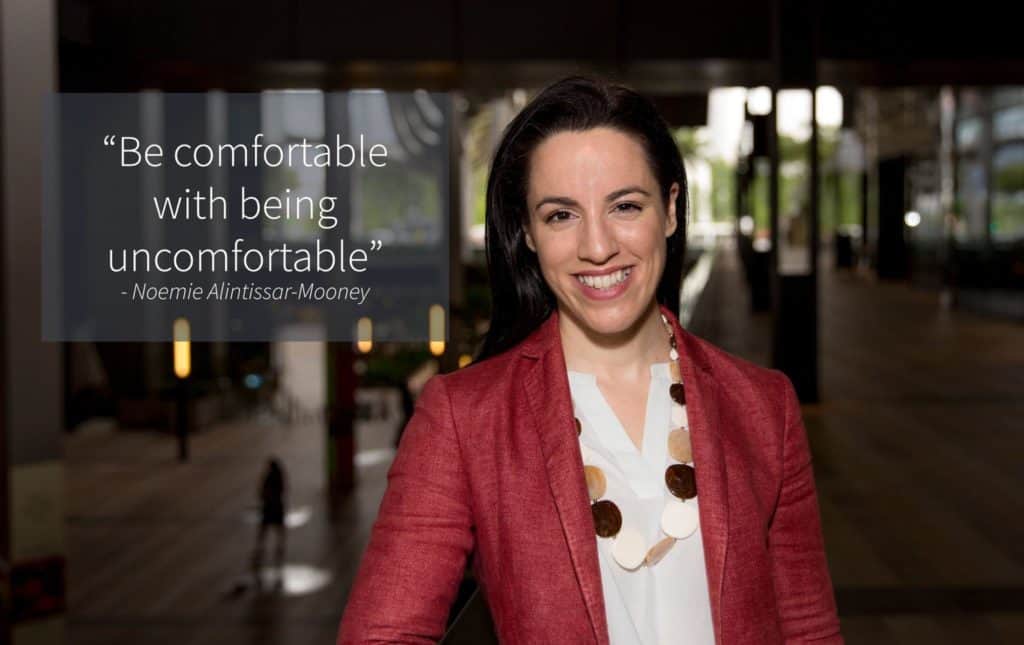 In his speech, Emmanuel Pitsilis, an angel investor and board director at Zegal, emphasized the importance of learning to adapt and grow in the current legal industry and legal tech scene, as he spoke about his experiences with contributing to FinTech and LegalTech startups. This point was again mentioned by Noemie Alintissar-Mooney, Program Manager for the Future Law Innovation Programme (FLIP) at the Singapore Academy of Law who noted that in order not to be left behind, the legal industry needs to learn from how the tech industry embraces failure as a point for learning. She also emphasised the need to get comfortable with being uncomfortable, the new norm in a volatile and complex society.
We hope that all of you had an enriching time at DragonCon, and if you weren't there, we hope to see you with us next year!
How did you find your experience at DragonCon?
Share with us in the comments below!
Tags:
Like what you just read?
---
Subscribe to our newsletter and be the first to hear of the latest Zegal happenings, tips and insights!