6 Great E-Signature Apps
By Sikhei Leung, Updated: 2023-01-18 (published on 2019-11-03)
It's not yet time for paper documents to be written off into the pages of history. However, modern business transactions are becoming more electronically dominant.
Documents ranging from employment contracts and non-disclosure agreements to privacy policies and school contracts are electronic and require electronic signatures. Which, by the way, are binding in Hong Kong, Singapore and many other jurisdictions. In order to feed that insatiable demand for electronic paperwork, a vast range of e-signature applications have cropped up in the last couple of years, but which ones are the best? 
Who Needs E-Signatures? 
You might be two budding entrepreneurs in the throes of creating something incredible needing to sign some staple documents such a founder's agreement, or a business collaboration agreement. Or you could also be a multinational firm with hundreds or thousands of employees that regularly demands custom contracts and legal documents that require collaboration between clients and the firm.
Most of the e-signature apps out there generally attempt to address their clients needs by providing variable tier subscription plans for their customers. For the most part, e-signature apps that have these type of price plans are geared towards businesses as those are the customers that regularly require the creation of documents requiring signatures. Those on the receiving end will usually be given a link to the electronic document by the business or organisation sending it. 
Typical features that define a decent e-signature app are the ease and convenience with which a signature can be added to a document. Whether standard or custom, a unified dashboard where all documents can be accessed and tweaked, and the ease with which collaborators can participate in editing and signing documents. 
6 Great E-Signature Apps
DocuSign is one of the most popular electronic signature apps available, with a claim of over 200 million users. It's really the bog-standard e-signature app with no fuss. It has all the standard features that you'd expect from it. It's also fairly straightforward to use. Upload a document, prepare it for signature, select recipients, and send it. One key advantage of Docusign are the integration capabilities of the app with Google, Windows, Apple and SalesForce to name a few. The application also has an emphasis on global compliance. Single users pay around HKD80 a month. For multiple users, it's around HKD190 per user per month.       
For extra simplicity, there's HelloSign. This is the choice for you if your e-signature needs are not as intensive. If you don't require much collaboration and back and forth between parties. Or if you only need to sign a few documents a month. It can run off a simple browser extension. This allows you to sign documents in Gmail and other documents you might have online. The company is also compliant with all major worldwide e-signature laws and offers an array of extensions. HelloSign lets you play around with 3 documents a month for free, or from HKD100/month you can get the Pro plan with unlimited documents. 
Adobe Sign was one of the first companies to enter the e-signature market. This was a given as they were already the major player in document software. Obviously, companies that heavily use Adobe's other applications would benefit the most from Adobe Sign as the level of integration between applications and documents would likely be effortless. This is the plan for Adobe frequent-flyers. The small business plan is US$24.99/month per user. Business and enterprise plans, with more exhaustive features, begin at US$39.99/month per user. A 14-day free trial is included.
We've covered a wide range of e-signatures applications. From ones suited to the occasional user, to those such as Zegal, which is apt for those that require more customisation, collaboration and frequency. Now we have Yousign, an e-signature application that is for those that need to regularly send lots of similar documents such as standardised paperwork or perhaps contracts with temporary workers for a specific purpose. Through Yousign, you don't have to manually prepare and send the contract to each employee, but instead you are able to create an automatic process that sets a signature deadline, secures the contract, and automatically sends personalised reminders to each new hire on a schedule. This heavy-duty e-signature app starts from around HKD250 per user per month for a team plan with unlimited signatures. 
Last but not least, we have Preview. Yes, it's the very same Preview that comes pre-installed with Mac OS X. You can use your trackpad to create a new signature. Using the trackpad to write things out is nothing new. It's been used for years as a form of language input. You can also sign a piece of paper and the app will take a photo of your signature. This registers it for you to insert into any document you may need to sign electronically in the future. Obviously, Preview doesn't come with any collaboration features, security features that the other e-signature applications might have, but it's more than decent for anyone who needs to sign a few things here and there that might not have immediate access to a printer. 
I have no shame in stunting—for those above 30, it means showing off—for Zegal. It's one of the best e-signature applications out there, if not the best. What makes it a fierce competitor in the e-signature market is the fact that the documents are tailor-made to fit each legal jurisdiction and can be managed by law firms through Zegal itself. No one else really does this. 
Zegal has more than 1,200 documents customised for the legal systems in Hong Kong, Singapore, New Zealand, Australia, and the UK that are easily accessible and searchable. There is a unified dashboard that lets you have full control of the documents that you create. This also allows for easy collaboration between different parties privy to the document. Hey, let's not also forget that Zegal has a blog with content on law, business and technology with riveting articles written by authors, including myself  (I have no shame in self-promotion either). Not to mention Zegal U and Zegal ebooks, a veritable treasure trove of legal and business resources for browsing and reference when growing a business. You can also pay-as-you-go for documents as when you need them. Or, there are three subscription plans:
But you can sign the first five documents for free.
Startup – Comprehensive library of day-to-day legal and business documents (21 documents) at HKD813/month
Professional – Powerful document editing and process management from small teams at HKD1625/month
Enterprise – For larger teams that need custom solutions that are managed by law firms, from HKD2600/month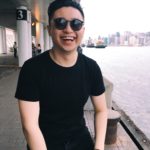 Sikhei Leung is a law student and freelance writer. He holds a LL.M. in Human Rights from the School of Oriental and African Studies and a LL.B. from BPP University London. He also has a Psychology degree from Durham University.
This article does not constitute legal advice.
The opinions expressed in the column above represent the author's own.
Start managing your legal needs with Zegal today
READ MORE: Making Your Mark: Are E-Signatures In Hong Kong
Like what you just read?
---
Subscribe to our newsletter and be the first to hear of the latest Zegal happenings, tips and insights!