As a small or medium-sized enterprise, you need a contract management solution that's as agile and adaptable as your business.
Zegal's innovative contract management platform is designed to meet the unique needs of SMEs, providing a seamless and intuitive experience to help you stay on top of your legal obligations.
Key features
Customisable Templates
Get a head start with our extensive library of customisable legal contracts tailored to suit your industry and business requirements. Save time and ensure compliance with up-to-date and professionally drafted documents.
Streamlined Collaboration
Collaborate effortlessly with your team and external parties using Zegal's secure, centralised platform. Review, negotiate, and finalise contracts easily, keeping all parties in the loop and minimising miscommunication.
Automated Workflows
Automate routine tasks, set reminders, and track progress with our advanced workflow management tools. Stay organised and never miss a deadline again.
Complete Reporting & Analytics
Gain insights into your contract portfolio with our powerful analytics and reporting features. Make data-driven decisions and optimise your legal operations for maximum efficiency.
Client testimonials
Hear from our satisfied SME customers who have transformed their contract management processes with Zegal:
"Switching to Zegal was the best decision we made. Their platform keeps our contracts organized and easily accessible, making our legal processes much more efficient."
Florian, Managing Director of FastLane
"Zegal's platform has been a game-changer for our growing business. It's user-friendly and saves us countless hours on contract management."
Veronica, Managing Director of SuperCharger
Ready to experience the benefits of Zegal?
See how our plans can propel your business to the next level. Request a demo or sign up for a free trial now!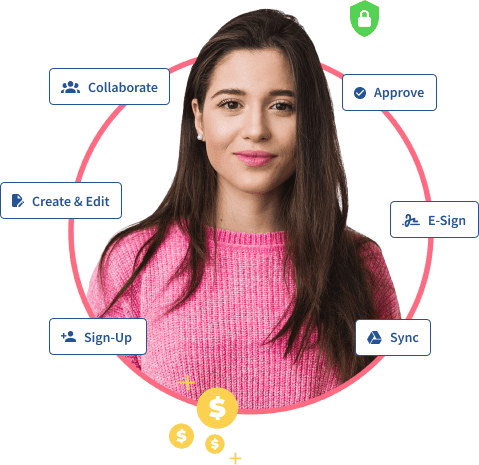 We work for you
Zegal technology is designed to help you build upwards and outwards. Let us take care of labour-heavy internal and external legal requirements so your team can focus on higher-value work that grows your company to the next level.
Raise funds
Sometimes you need to raise funds to grow your business to the next level. Zegal will provide everything required to start a fundraising round today.
Manage disputes
As your business grows, you'll need to keep up with your revenue. Our document library has all the legal templates required to chase debt, request credit extenstions, & more.
Create contracts
Growing your business is tough, but Zegal's extensive legal template library will ensure you have all the necessary documentation and you don't miss anything.
All the documents you need at your fingertips
From contracts and agreements to policies and compliance documents, our vast library covers every aspect of your entrepreneurial journey, ensuring peace of mind and a secure legal foundation for your business.
With a Zegal plan, you can unlock a world of comprehensive, customizable, and easy-to-use legal templates designed to meet all your business needs.
You will also benefit from our expert guidance, regular updates, and seamless integration with various tools to optimise your legal processes.
All plans come with access to all these premium templates and more: