Zegal:

Revolutionising Contract Management for Tech Firms

Transform your contract management with Zegal's streamlined, secure, and cutting-edge tech solutions.
Why tech unicorns choose Zegal
In the fast-paced world of technology, efficiency and compliance are paramount. Zegal offers powerful features tailored for tech enterprise.
Unleash the Power of Automation
With Zegal's internationally compliant eSignature capabilities, executing cross-border agreements becomes swift and secure. Stay ahead in the global market.
80% of Zegal users report increased time for core activities due to automation.
Enhance Collaboration and Transparency
Promote a culture of collaboration and transparency with Zegal's advanced collaboration tools. Foster better communication and quicker decisions by enabling your teams to work together in real-time on contracts and legal documents.
Increased team alignment and collaboration reported by 89% of users.
Boost Compliance in the Tech Sector
With stringent regulations like GDPR and data protection laws, tech companies need agile compliance tools. Zegal empowers you to maintain adherence to all regulations without hindering your pace of innovation.
95% of Zegal's enterprise clients report enhanced compliance management.
Expedite Cross-Border Agreements
With Zegal's internationally compliant eSignature capabilities, executing cross-border agreements becomes swift and secure. Stay ahead in the global market.
87% of clients experience faster international contract execution.
Smart Analytics and Reporting
Make informed, data-driven decisions with Zegal's contract analytics and reporting. Monitor contract performance, compliance, and risks across your operations.
87% of users find Zegal's analytics vital in strategic decision-making.
Power-Packed Integrations
Zegal offers seamless integration with your existing ERP, CRM and other business systems, for efficient data flow between different platforms and streamlined business processes for enhanced operational effectiveness.
92% of clients say Zegal's integration capabilities are crucial to their operations.
TechGlobal's success story with

Zegal
TechGlobal Inc. is a multinational technology corporation specializing in AI-driven enterprise solutions. It operates in multiple countries and has a complex network of clients, vendors, and partners.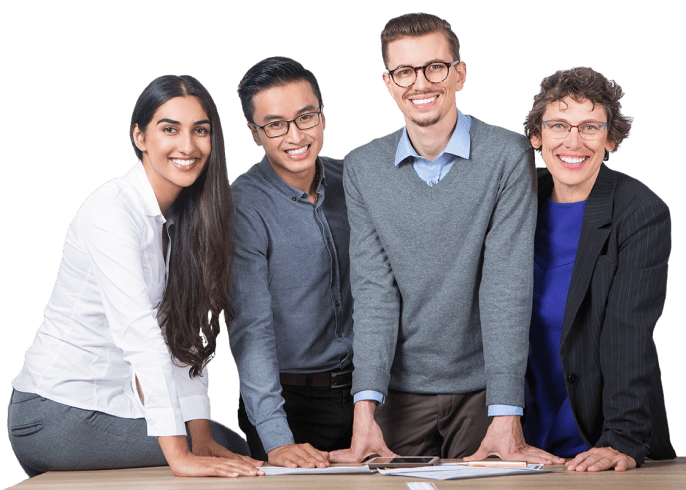 Challenges for TechGlobal
TechGlobal was struggling with managing its vast array of contracts efficiently. The legal team was overburdened, and cross-border compliance was becoming increasingly challenging.
Implementation of Zegal
Enterprise-Grade Centralized Repository
TechGlobal uses Zegal to create an enterprise-grade centralized repository for its international contracts. This secure repository can be accessed by authorized personnel from any location, ensuring consistency and control over global contracts.
Advanced Contract Automation and Customization
Zegal's contract automation allows TechGlobal's legal team to generate complex contracts using customized templates tailored for different jurisdictions. Custom fields and conditional logic enable the creation of highly personalized contracts.
Multi-Jurisdictional Compliance Tools
Zegal offers compliance monitoring tools that can be configured for multiple jurisdictions. TechGlobal uses these tools to ensure that its contracts adhere to local laws and regulations in different countries.
e-Signatures with International Standards
TechGlobal leverages Zegal's eSignature capabilities that comply with international e-signature laws. This facilitates faster global contract execution and cross-border agreements.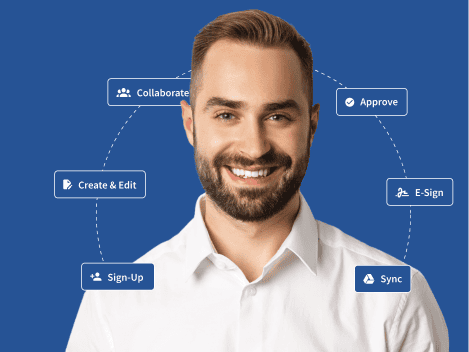 Collaboration Tools for International Teams
TechGlobal's teams across different countries collaborate on contract negotiation and development in real-time through Zegal. They use version control, threaded comments, and permission-based editing to streamline collaboration.
Contract Analytics and Reporting
TechGlobal uses Zegal's analytics and reporting features to monitor contract performance, compliance, and risks across its global operations. The legal team uses these insights for strategic decision-making.
Integration with Enterprise Systems
TechGlobal integrates Zegal with its Enterprise Resource Planning (ERP) and Customer Relationship Management (CRM) systems. This ensures seamless data flow between contracts and other business processes.
Smart Contract Renewals and Alerts
Zegal's system sends alerts for contract milestones and uses AI to suggest smart renewals based on past data and market trends. This is critical for TechGlobal, which has a high volume of recurring contracts.
Dedicated Enterprise Support and Training
Zegal provides TechGlobal with a dedicated account manager, 24/7 support, and customized training sessions for different teams, ensuring that the organization can make the most of Zegal's features.
Outcome for TechGlobal
TechGlobal transformed its global contract management processes with Zegal. The legal team focuses on strategic tasks, compliance risks are mitigated, and cross-border contract execution is faster and smoother. Operational efficiency is enhanced, and a robust legal foundation is established for expanding global business.
"Zegal played an integral role in the scaling and global success of TechGlobal. It's like having a world-class legal team at your fingertips." – CEO, TechGlobal
Explore Zegal Success Stories
Delve into our collection of compelling case studies to see how Zegal's contract management platform has transformed the way businesses handle their legal operations.
Our clients have experienced increased efficiency, reduced risk, and more streamlined processes. Discover how Zegal can propel your business and leave a lasting impact on your successes.