The 9 Best Software Tools For Small Business
By AL Walker, Updated: 2023-01-17 (published on 2021-06-01)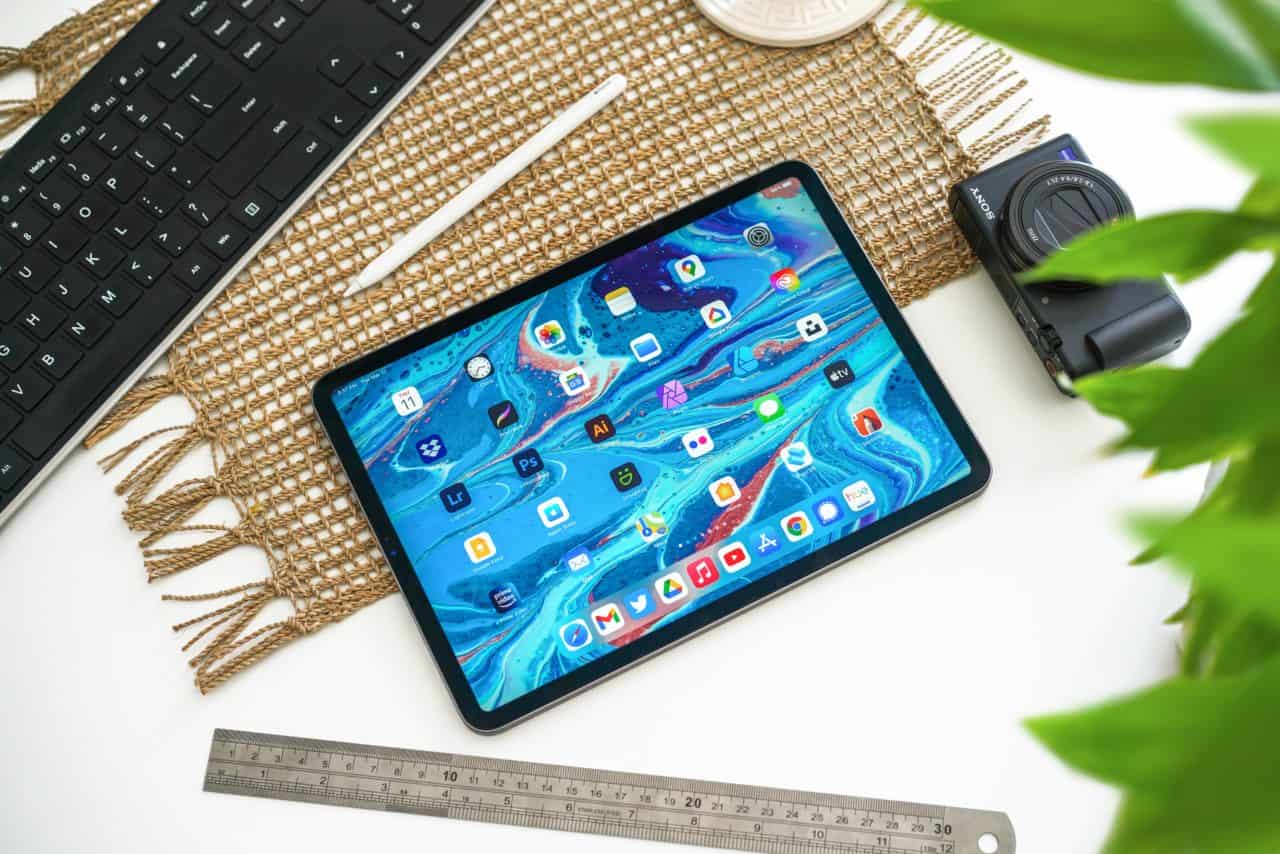 For almost all business owners, acting as a Jack-of-all-trades —at least at the beginning— is the norm. Choosing the right software tools for your small business that will do most of the job with minimal effort —and most importantly— affordably, is essential.
We've done your research for you and narrowed down the list for each of the following categories that offer the best service and features for UK small business needs, along with an affordable price. Between these 10 tools, you'll have everything you need to manage your business efficiently. What you'll need:
Marketing Software

The best marketing automation platform out there, HubSpot creates campaigns and strategies that convert leads. It's pricier than other platforms but it's worth the extra if you're a small business looking for an all-in-one solution. You can also integrate it with HubSpot Sales and CRM, it's accessible on mobile, and it has 24/7 customer support.
Features:
Email marketing
SEO
Marketing automation
Lead management
Social media monitoring
Real-time analytics
Blogging platform
Pricing
Free Trial: Yes
Starter: Starting at £42/month
Professional: Starting at £655/month (+ £2,450 one-time onboarding fee)
Enterprise: Starting at £6,264/month (+ £4,900 one-time onboarding fee)
Sales Software
We like the customisation and easy integration of Freshworks as well as the sophisticated CRM that takes raw data and makes it into something you can work with. We find it user-friendly and appreciate the flexible and affordable pricing options.
Features:
Open API configuration
Multiple pipeline management
Lead scoring
Auto profile enrichment
IP whitelisting
Territories and lead assignment
Advanced CRM customisation
Custom reports
Pricing
Free Trial: Yes
Growth: $29USD /month per user
Pro: $69USD /month per user
Enterprise: $125USD /month per user
Accounting Software

Xero puts all your invoices, bookkeeping, inventory management into one cloud-based accounting software. It integrates with every major business app along with mobile support and 24-hour online assistance.
Features:
Invoicing
Accounting reports
Expense tracking
Online payments
Bank connections
Inventory management
Pricing
Free Trial: Yes
Starter: £10/month
Standard: £22/month
Premium: £27.50/month
Legal Software

Zegal has more than 1,200 documents customised for the legal systems in the UK that are easily accessible and searchable. There is a unified dashboard that lets you have full control of the documents that you create. This also allows for easy collaboration between different parties privy to the document and, of course, e-signing. You can also get legal advice with an actual lawyer included in all the subscription plans if you should need it. What's more, even on the least expensive Lite plan, you get one document drafted by virtual legal counsel, if you're not comfortable doing anything yourself. If you need more than that, you can easily upgrade. Zegal helps startups from all industries navigate the complicated world of law with the essential agreements to run your business.
Pricing
Free Trial: Yes
Lite: £40/month including one 30min legal advice session with a lawyer.
Standard: £85/month with all the features of the Lite plan plus unlimited document creation and integration with all your other business apps as well as unlimited 30min legal advice sessions. This plan also includes one document drafted by virtual legal counsel.
Premium: £125/month including all features of Standard as well as private commenting, legal redline and template customisation with unlimited integrations with any SaaS platform and two documents drafted by virtual legal counsel.
Recruiting Software

Recruiterflow is an all-in-one recruitment software for recruiting agencies and staffing firms. It is a modern applicant tracking system and recruitment CRM designed to accelerate your hiring processes and reduce busy work.
Features
Job posting
Applicant tracking system
Email and calendar integration
Nurture candidates
Reporting and analytics
Recruiting CRM
Automated workflows
Pricing
Free Trial: Yes
Growth: $99 Per month, per user
Scale: $109 Per month, per user
Enterprise: $129 Per month, per user
Customer Service Software

Zoho Desk is a customer support tool for small businesses. It provides analytics and reports, automates tasks, and helps increase productivity. It has easy integration with other apps and is accessible on mobile.
Features:
Insights and impact
Multi-channel help desk
End-to-end ticket management
ZIA – AI customer support feature
Automation
Call centre and social support
Self-service
Knowledge base
Agent productivity
Pricing
Free Trial: Yes
Free: £0 for up to 3 agents
Professional: £10/month per agent
Enterprise: £20/month per agent
Website Building Software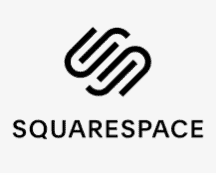 This website building platform helps businesses to develop an online presence, which every small business, no matter the service or product, needs. It's easy for even the least tech-able among us with pre-built website templates and drag and drop features to create webpages and their mobile app allows for blogging and updating on the go.
Features:
Create a website
Host content
Register domains
Sell products
Pricing
Free Trial: Yes
Personal: £10 per month
Business: £15 per month
Basic Commerce: £20 per month
Communications Software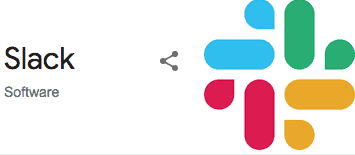 Slack was a must for talking to your team and has become even more indispensable in the world of daily remote working. The searchable message history, real-time replies, and easy navigation make it a cinch to use and it easily integrates with other applications.
Features:
Notifications
Conversation channels
Private groups
Voice/video calls
File sharing
Data encryption
Two-factor authentication
Pricing
Free Trial: On request
Free: £0
Standard: £5.25/month per user
Plus: £9.75/month per user
Document Management
And, to organise it all, this is the best there is. Create and store documents, spreadsheets, and presentations in the cloud that you can share with your team and edit as you go, from anywhere. Even without a subscription, it offers a host of features and generous storage.
Features:
Easy to use interface
Share files
Store videos, PDFs, presentations, and photos
SSL encryption.
Access documents from anywhere
Pricing
Free: £0
Premium: – From £1.59/month for 100GB of storage
Storage: Up to £80 /month for 10TB of storage
The Takeaway
There you have it. Get yourself these apps and your small business will be on its way to running as smoothly as you wish it would. You're only eight clicks away from the organised business operations you've seen in your dreams.
This article does not constitute legal advice.
The opinions expressed in the column above represent the author's own.
Start managing your legal needs with Zegal today
BECOME A ZEGAL REFERRAL PARTNER
ABOUT ZEGAL
Zegal is the end-to-end platform for the legals smaller companies need.
Our story
Zegal was founded in 2014 by lawyer friends Daniel Walker and Jake Fisch. Having been a part of the system that preserves quality legal advice only for those that can afford it, the two were determined to build a model that delivers the 'corporate law firm' experience to small business.
Today Zegal is the world's only end-to-end platform for smaller companies to create, negotiate, and sign both the simple, and complex contracts they need to run their business, with expert legal advice, 100% online every step of the way. Since our launch, we have helped more than 20,000 companies close commercial contracts, run leaner HR teams, and enter new markets. You can use Zegal for your company in the UK, Australia and across Asia. Make your legals simple.
READ MORE: UK Startups: Essential Legal Documents
Like what you just read?
---
Subscribe to our newsletter and be the first to hear of the latest Zegal happenings, tips and insights!