6 Apps Helping You Work Remotely 
By Sikhei Leung, Updated: 2023-10-31 (published on 2020-02-10)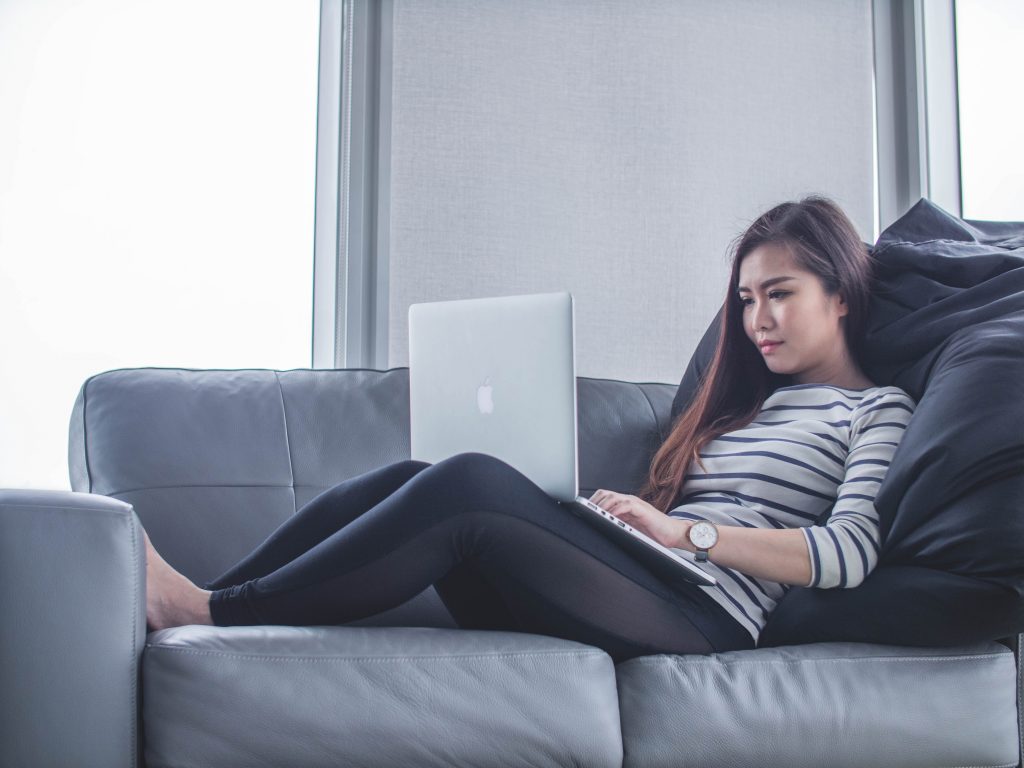 These days, working from home for at least some amount of time is a permanent reality. Whether you're in a stable and steady 9 to 5, or you're a fledging entrepreneur pursuing your dream. Something always seems to spill into home and blur the boundaries between home and work.
Let's not forget that—at the time this article was written—there is spreading pandemic—a deadly strain of coronavirus running rampant in Asia and many companies are asking their employees to work from the safety of their own homes.
This  means that there are a lot of first-timers that might be struggling to work remotely all of a sudden. So here's a list of 6 app services that will enhance your productivity (food delivery, hello!) at home and make your life easier.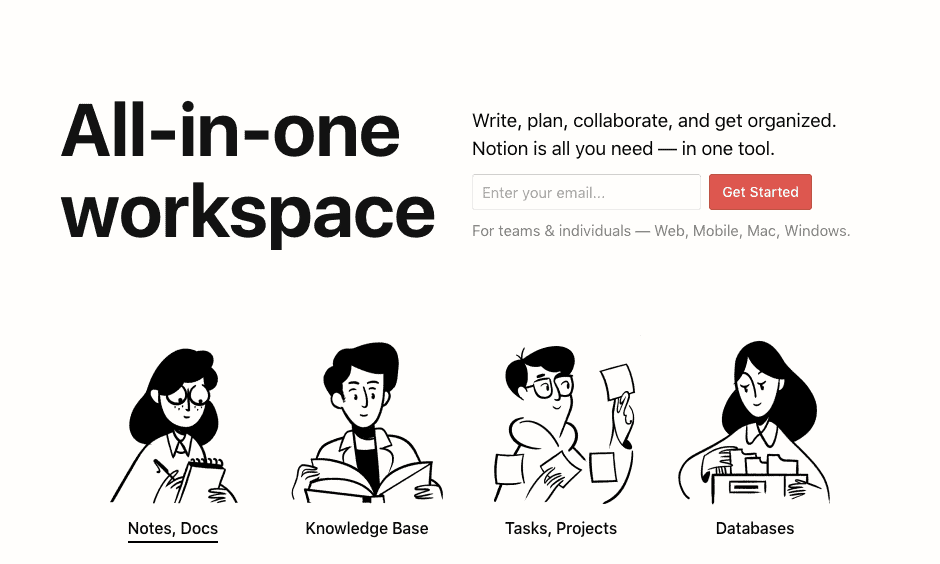 A must have for any person working from home is a standard, all-in-one productivity application. A multipurpose app that serves as the backbone for all your work. For a freelance writer like me, choosing the right productivity app is important. I use Notion. It's primarily geared as an app for smaller teams to collaborate together. Utilising their beautiful layout to create workspaces, or "wikis", where everything can be stored and worked on. However, for personal note-taking, it's just as useful. Dozens of templates are available that will help streamline and organise the projects you're working on. They even have templates for vacation planning.
Most importantly, powerful note-taking is also a key feature. You can add a list, plain text, videos, sound, code snippets, embed Google Maps, documents from Google Drive, with exceptional ease. I highly recommend Notion as an alternative to the more established players out there. Oh, and the interface is stunning.
Notion has 4 tiers of pricing and is available on iOS and Android:
Free plan: Supports unlimited members and 1000 blocks of storage. 
Personal $4USD/month): For solo users with unlimited storage and file uploads. 
Team $8USD/month per user): Supports unlimited members, unlimited storage and unlimited file uploads. 
Enterprise Custom): This pricing plan is aimed at enterprise teams with additional features.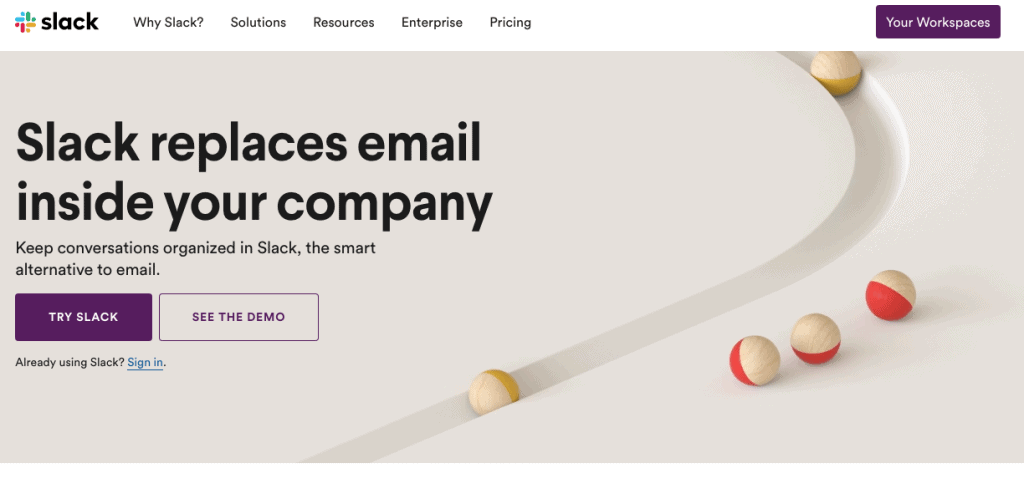 One of the key features of a productive and successful home office is a solid line of communication. Most of the time, with clients and customers, communication might take the form of an email. I certainly do not need to recommend which provider to use (everyone uses Gmail anyways). But direct messaging is a different can of worms.
In recent years, the popularity of Slack has exploded. Almost every office I've worked in has used it to some extent, and its success is well deserved. Slack is first and foremost a messaging (text, video and voice) application, much like WhatsApp and Telegram. However there are key distinctions between it and rival competitors.
Slack utilises "channels" for people to collaborate on projects together, and people can can join and leave channels as needed. Threads within the channels also keep the discussion from being disorganised or side-tracked. Most importantly, however, is the app's level of integration with other key applications. The likes of Google Drive, Dropbox, and Notion—each channel in Slack can be connected to. Consider getting Slack if you have to constantly communicate with your team.
Slack has 4 tiers of pricing and is available on iOS and Android:
Free: For small teams trying out Slack for an unlimited period of time 
Standard $6.67USD/month per user): For small and medium-sized businesses 
Plus $12.50USD/month per user): For larger businesses or those with additional administration needs 
Enterprise Grid Custom): For extra large businesses or those in regulated industries 
For all the email copywriting, sending, and replying (which will be a lot) you'll be doing while comfortably chilling on the couch, your attention might stray away from the tasks at hand. Before you know it, you've sent an email to your boss with a mistake you cannot fix. Grammarly is an AI-powered application that automatically detects grammar, spelling, punctuation, word choice and style mistakes in your writing. Yes, it will even let you know, nicely of course, that your writing could be made a bit less bland. It will nudge you into accepting some of their generated suggestions as you type.
You can install Grammarly's editor or install their free browser extension for Chrome, Safari, Firefox, and Edge and the service will work on almost every website you visit. I find it particularly useful when I have to reply to a bunch of emails and I don't want to seem too disinterested or boring. However, it's a tool that can be very useful in essays and longer documents too. There are genre-specific checks and a handy plagiarism detector. Grammarly will make your life easier if your job involves any modicum of writing.
Grammarly has 2 tiers of pricing:
Free plan: Features critical grammar and spelling checks, and conciseness 
Premium($11.66USD/month): This plan includes evaluating readability, vocabulary enhancement suggestions, genre-specific writing style checks and a plagiarism detector that checks more than 16 billion web pages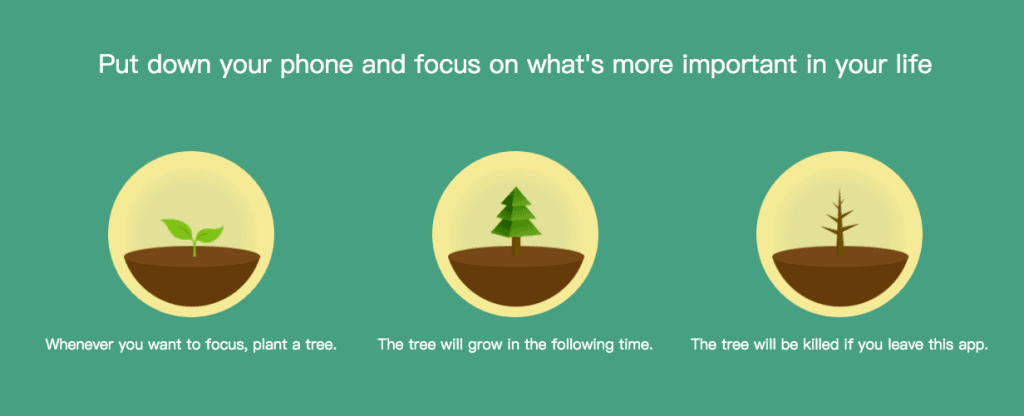 Speaking as someone who needs to keep himself focused using his own willpower, it can sometimes be difficult to work from home or from a coffee shop. With so many distractions, stigma-free Netflix binging only a few clicks away, food in the fridge, and your bed a mere five seconds from your desk, it can be hard to concentrate. Many developers have come up with apps to help you stay on track, but my favourite is Forest.
Forest is essentially a timer that stops you from checking your phone. You set the timer and put down your phone. Every time you do that, a sapling is planted, and will grow into a tree in your virtual forest once the timer stops. However, if you use your phone, the tree will wither and die. It's a pretty good incentive not to check Instagram, unless you want a forest full of dead trees. And as a bonus, the coins you collect in the game can be used to plant real a tree! Over 650,000 have been planted so far, which may just be the best reason of all to download it.
Forest is free and available on iOS and Android. 
Deliveroo, UberEats and foodpanda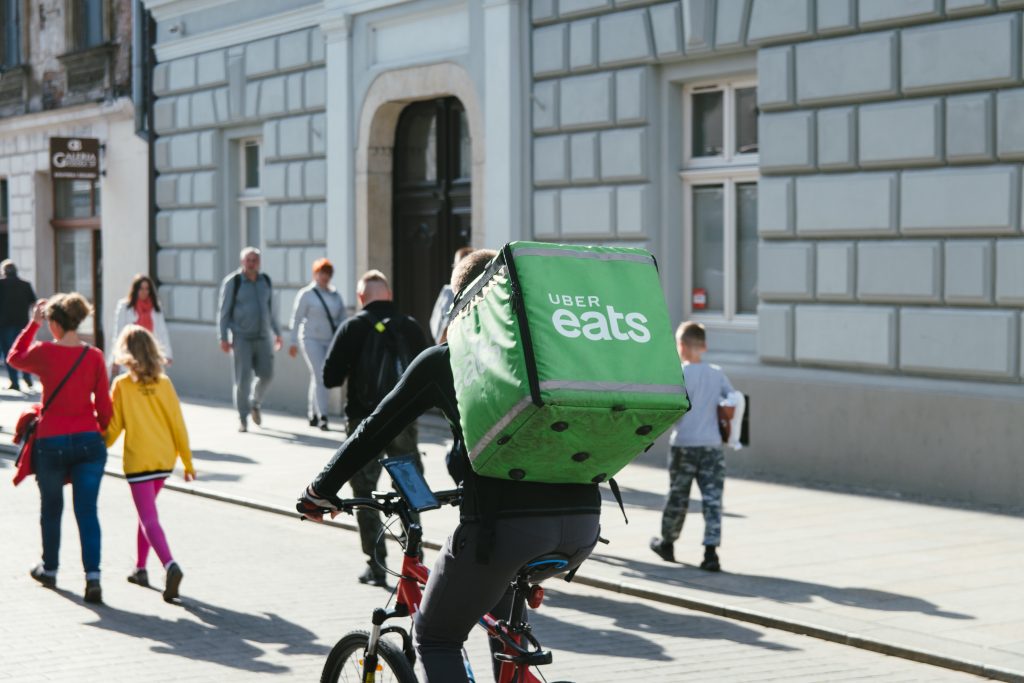 After a few hours of grinding the keys on your laptop, you're bound to be famished. But unfortunately, you're still tied to your computer and there's nothing to eat at home. Luckily, there are plenty of food delivery service apps out there. I recommend getting all three and comparing which restaurants deliver to your location for maximum food in minimum time.  There's no need to work on an empty stomach.
Deliveroo, UberEats, and foodpanda are all free and available to download on iOS and Android. Deliveroo has a monthly subscription plan for $98HKD/month which negates the delivery fee. I recommend getting that plan if you're planning to order food from them more than 5 or 6 times a month.
Lastly, remember to tip your drivers—they work hard.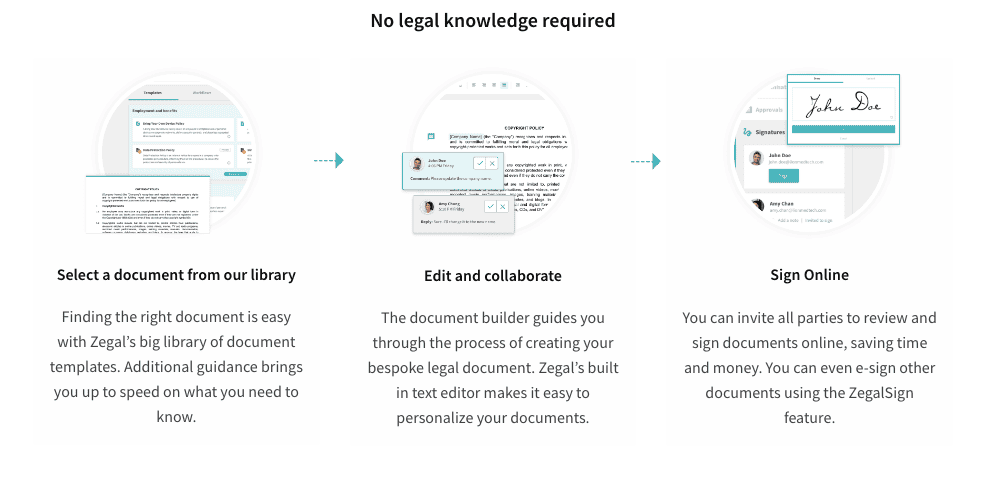 The final application for those who run a business or regularly have to liaise with lawyers for work, a must-have application is, of course, Zegal. It's one of the best e-signature applications on the market, with over 2,300 easily accessible and indexed documents customised for the legal systems in Hong Kong, Singapore, New Zealand, Australia, and the UK. There is a unified dashboard that lets you have full control of the documents you create, which also allows for easy collaboration. Simultaneously, save a few more trees by eliminating paper waste and physical signatures—we all know how many pages of a draft document needs to printed during its path to maturity.
There are three subscription plans but you can buy a single document template if you are looking for just one document.  When you buy single documents, you get access to DOCx download (so you can always keep a copy and make changes to it in Word on your computer) as well as the in-app editor. sign the first five documents for free or you can join the Lite plan that lets you pay document by document:
Lite Plan HKD 350/month: Comprehensive library of day-to-day legal and business documents 
Professional HKD 2,000/month): Powerful document editing and process management
This article does not constitute legal advice.
The opinions expressed in the column above represent the author's own.
Start managing your legal needs with Zegal today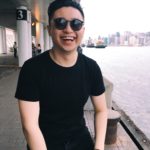 Sikhei Leung is a law student and freelance writer. He holds a LL.M. in Human Rights from the School of Oriental and African Studies and a LL.B. from BPP University London. He also has a Psychology degree from Durham University.
RELATED READING: 6 Great E-Signature Apps
Like what you just read?
---
Subscribe to our newsletter and be the first to hear of the latest Zegal happenings, tips and insights!