5 Ways A Proper Document Management System Can Reduce Costs 
By Joe Peters, Updated: 2022-08-17 (published on 2020-04-14)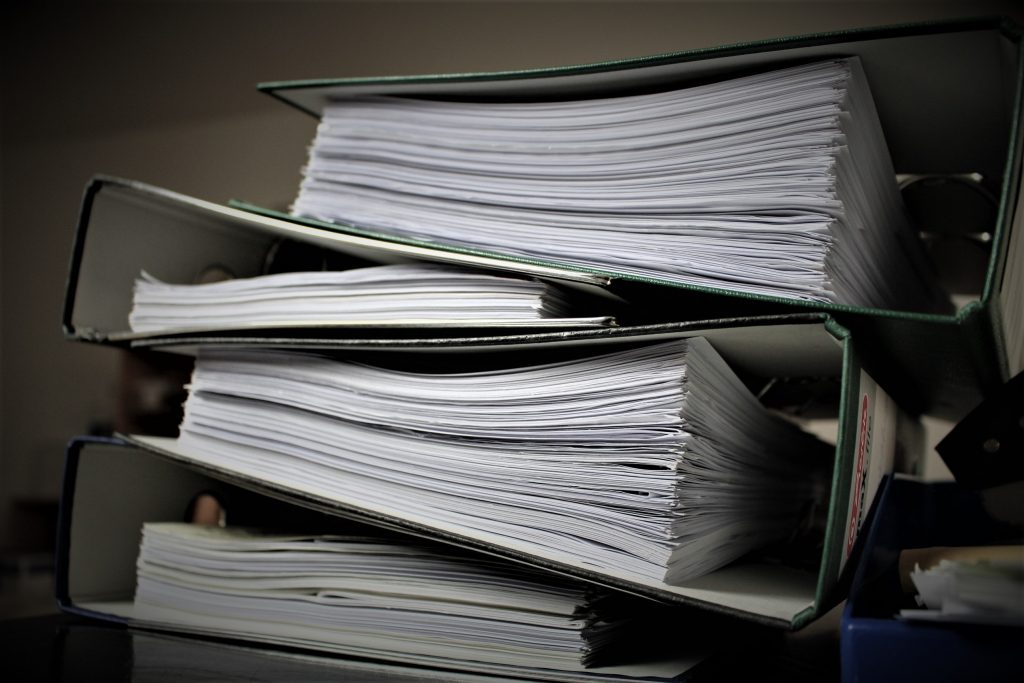 Systematic and effective document management in the digital era means automating and digitalising organisational processes, but not everyone adopts this.
Many brands and firms still operate manual processes, but that isn't an efficient system. By adopting a document management system, you can cut operational costs and improve your workflow.
Companies these days leverage a host of various technologies to ensure the smooth running of their businesses. From accounting and billing software to law firm case management systems, many organisations have technology staples in their toolboxes.
However, despite these tech aids, the document management system (DMS) is the most fundamental and foundational tool for any business or law firm.
So in this piece, we will examine how a proper DMS can cut down your operational costs and other benefits of implementing such a system to your workflow.
1. Matter Centricity
Businesses and law firms alike create and process various forms of data and information: from audio or video files to documents, to notes and emails.
These different data types are various kinds of content. And, irrespective of the niche your brand operates in, you should manage and organiae all of your company's content with matter centricity in mind.
A document management system brings this management and organisation to your brand.
Most businesses or firms without a proper DMS in place often operate an "on the fly" system in organising content:
Notes or

documents are

saved void of consistency, on individual apps or paper.

Matter

–

specific emails are scattered across the email address of multiple addresses.

Matter documents are spread between individual computers, local file servers, and network drives.
There is also disjointed content management in place, with little to no uniformity. How and why content is put in a certain location isn't specified, and there is no definable location of storage.
Most times, the management process depends on the discretion of each employee, which leads them to store data where they deem fit per time.
With a document management system, however, you can create a matter centric structure that organises all data by matter. You can save files and documents of a specific case or business deal in a particular matter record.
It will also store emails regarding that same matter irrespective of who receives it in that location. Even phone call notes, research notes, and meeting notes can also be saved, time-stamped and stored in the matter alongside every other data.
Such an order in place can reduce operational costs by saving time. In business, time is money. With a document management system, you can effortlessly search, locate, organise and analyse your data with speed.
By cutting down the time to pull out data necessary to do jobs, you boost your productivity and efficiency, which means lower costs and a healthy bottom line.
2. Reducing the Need for Heightened Document Security
Physical or paper records are frail and vulnerable to compromise, damage, fraud, loss, theft, and more.
These vulnerabilities increase the need to boost security measures to secure paper documents such as housing documents off-site or building secure facilities that can protect your records against intruders.
After implementing a proper document management system, the need to spend on such security measures isn't necessary.
With digitalised records and data, you can keep your electronic files safe from damage by implementing simple and low-cost strategies like permission settings, backups, etc.
3. Cloud-Based DMS Search and OCR Cuts Down Traditional IT & Server Costs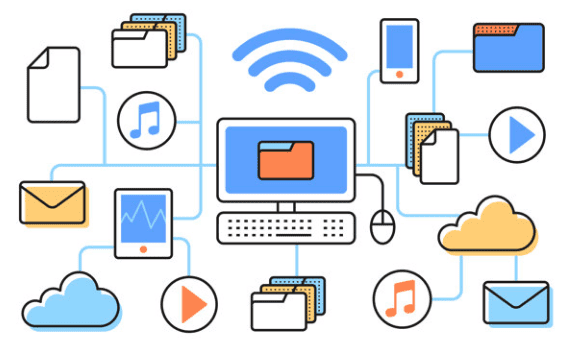 There are many reasons for an organisation, especially a law firm, to incorporate a document management system. But the main benefit for most legal companies is search and optical character recognition (OCR).
That means being able to quickly and efficiently search through all your business or firm's documents, cases, notes, emails – and always see what you're searching for.
With a cloud-based document management system, your organisation will be more effective in searching your data storage, even if it's enormous (terabytes) and finding the exact document you're searching for.
If you have a disjointed data repository, it's impossible to conduct a comprehensive search when performing a conflict search or searching for a specific document.
A good cloud-based management system will index all your business data and make all data easy to find with a single word or phrase. Inter-departmental document exchange is made effortless.
OCR is also another ability with cloud systems worth noting. OCR tech will allow you to turn physical documents into scanned readable and indexable documents.
With that said, a cloud-based management system has more benefits. And these include the capability to have all data, anytime and anywhere. You also exclude the worries of IT servers and the challenges they come with.
This means you cut down costs on IT support, maintaining servers, purchasing software, etc.
4. Effective Use of Space
Physical business documentation processes come with a lot of paperwork that necessitates a physical storage space.
For organisations like law firms that require tons of paperwork, it would mean having to acquire a larger space over time.
By incorporating a document management system, you can eliminate the need for physical storage, which cuts out the need for a larger space. This reduces operational costs and provides you with more storage space.
5. Reduction in Equipment and Supply Costs
Business equipment is a necessity for any organization to function. But not when these pieces of equipment are antiquated or outdated.
Equipment like filing cabinets, printers, paper, toner, ink, and repairs plus maintenance fees aren't solid investments anymore for any business as a data management system eliminates the need for all of them with greater efficiency.
By reducing the purchase and maintenance of such equipment, you can cut down on redundant supply costs, as well as lower your firm's carbon footprint.
Conclusion
A document management system is crucial for any organisation seeking operational cost reduction.
A cloud system allows you to focus on your business without having to worry about servers and IT challenges. Additionally, your data and documents are less vulnerable to loss or damage. The system makes your workflow move with ease and will increase customer and employee satisfaction.
Joe Peters is a Baltimore-based freelance writer and an ultimate techie. When he is not working his magic as a marketing consultant, this incurable tech junkie devours the news on the latest gadgets and binge-watches his favourite TV shows. Follow him on @bmorepeters
This article does not constitute legal advice.
The opinions expressed in the column above represent the author's own.
Start managing your legal needs with Zegal today
READ MORE: Data Science as a Bridge Between Business and Technology
Like what you just read?
---
Subscribe to our newsletter and be the first to hear of the latest Zegal happenings, tips and insights!