Dragon Law is now Zegal – we're going global!
By Zegal, Updated: 2021-10-21 (published on 2017-12-01)
We are very excited to announce that we have hit yet another milestone in our mission to connect businesses across the globe with knowledge, advisors and workflows that make them smarter and more profitable. We first started as Dragon Law in 2013. With feedback from our clients and our partners, we have iterated our product, our website, and our approach over the years to realise our vision of a world where the business of law works for everyone.
With the aim of 

helping businesses to self-service their legal needs

, we started out in Hong Kong with Dragon Law 1.0, a document builder that allows you to create, e-sign, manage and store business documents online;

In June 2016, we developed Dragon Law 2.0, where we

seamlessly integrated our website and document builder

so that you can find the legal documents that you need in one integrated menu, assess your needs, and start drafting right away;

From starting out in Hong Kong, we have

expanded our offerings

and now provide legal documents tailored for businesses in Australia, New Zealand, Singapore, and as of today, the United Kingdom;

We brought law firms on board and launched our Premium Plan, which allows our users to benefit from our cloud legal software, 

plus the added support of a dedicated law firm

;

We launched our

first white label product

in partnership with a law firm in order to provide more clients a suite of online legal tools alongside industry-tailored legal advice on drafting and reviewing legal documents;

We welcomed our chairman Antoine Blondeau, who brings with him

significant expertise in artificial intelligence (AI)

; and

Last month

, we organised the inaugural DragonCon,

Asia Pacific's top Legal Tech conference

that

brought together more 100 legal professionals, industry experts and Legal Tech enthusiasts from across the region to uncover how technology is transforming the legal industry and how we can stay on top of our game.
And now, we're excited to announce a new step in our journey…
As of today, we are Zegal.
Five years ago, a cloud legal software for the underserved small and medium sized business community was just an idea. Today, this idea has become reality. With a team of more than 60, we have enabled more than 20,000 small business users to self-service their legal needs and access legal services seamlessly and affordably.
With more than 4 years of experience in serving small and medium sized businesses, we have crystallised our philosophy and are excited to go global. Zegal comes from a combination of zero and legal. It was borne out of the notion that as a company, we have successfully taken Legal Tech from zero to one. It also represents our approach of not being tied to the status quo. Rather, we bring a fresh approach to building accessible and affordable legal products for the underserved SME community.
What's new?
Zegal has launched in the UK
Our app is now available in the United Kingdom. Our evolution to our new brand Zegal is happening in tandem with our launch in the United Kingdom. For us, our UK launch is both an ambitious global expansion and a homecoming.
Ever since moving back to his hometown of Manchester a couple of months ago, our co-founder Chris Sykes has gotten busy meeting with law firms and potential clients to spread the word about Legal Tech.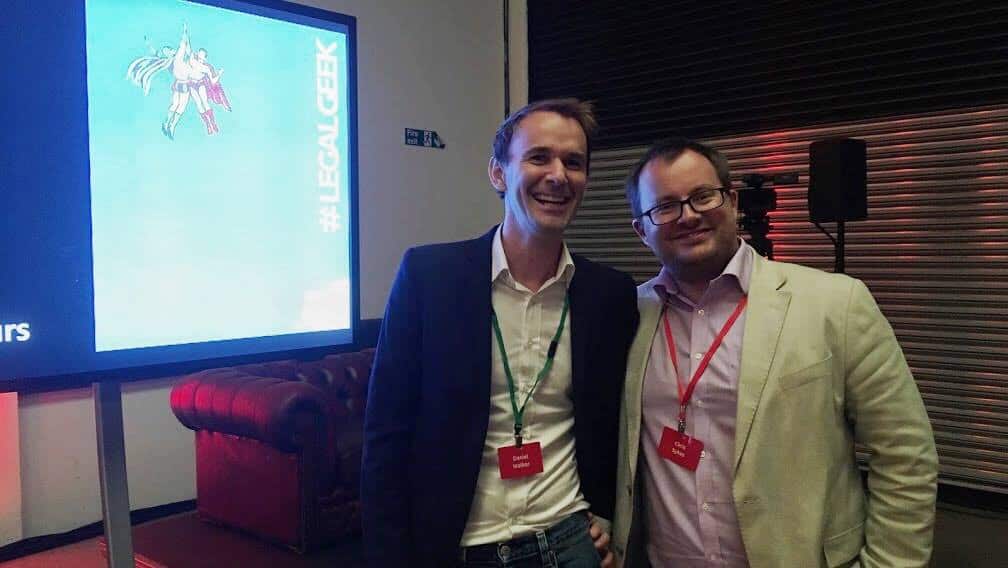 We have found that businesses in the UK are highly receptive to cloud software-as-a-service (SaaS) solutions. Legal professionals are increasingly using technology solutions in their daily lives. This is a market that no legal tech company can ignore. This is a market that we're excited to bring our cloud legal software to.
We have opened an office in Manchester headed up by Chris. If you would like to learn more about our product or about partnering with Zegal, reach out to Chris at chris.sykes@zegal.com.  
For our loyal customers in Asia Pacific looking to expand globally, we are excited to bring you legal documents customised for other jurisdictions around the world in the years to come.
Helping law firms serve the small business community better
The small and medium sized business segment makes up 85% of most national markets. Over the last four years, we have strived to empower SMEs and startups to self-service their legal needs, as well as easily access legal advice whenever they need additional support. Our live chat function allows our Premium Plan subscribers to access legal advice from a dedicated law firm.
To all our law firm partners, we couldn't have done it without you. We are committed to continue helping law firms serve their clients better. Our app is available free of charge to law firms and sole practitioner lawyers.
Check out our page for law firms to learn about partnering with Zegal.
New website domain
We've moved our website to zegal.com, where you can find out more about Zegal's products and services, register for a free trial, or log into your existing account.
All Zegal employees – still fondly known as Dragons – will be getting new @zegal.com email addresses! You know where to reach us Dragons.
Zegal Plans
We now have the Startup, Professional and Premium Plans in 5 jurisdictions – Hong Kong, Singapore, Australia, New Zealand and the United Kingdom.
As of 1 December 2017, we have stopped offering new Lite Plans. All our existing Lite users will continue to pay the Lite price, and can opt to continue with the Professional or Premium Plan once their existing plan expires.
Check out our pricing page for more details.
What can you look forward to in the coming months?
Now that we're Zegal, what's next? Our transition to Zegal will be happening in stages, so look out for more updates in the coming months:
A new logo!

We're launching the biggest update to the Zegal app to date! Want to get a sneak preview? Get in touch with Zegal's Head of Product Development at tae.kim@zegal.com
Even as we expand into new markets, we want to retain our identity as Dragons passionate about the Legal Tech cause. Building on the success of DragonCon 2017, we will be making DragonCon by Zegal our annual flagship event to promote Legal Tech and make legal services accessible around the world. We'll be releasing more updates soon, so stay tuned! 
An efficient, accessible, and seamless way to manage your legal needs
Here at Zegal, we pride ourselves on combining innovation with customised service to deliver efficiency and reliability. We started with a no-frills document builder that takes you through the process of generating customised legal documents from start to finish through a simple Q&A interface that gathers insights about your business in order to address your specific needs. That hasn't changed, and since then we've built on our core product to better connect businesses with the legal advice and support they need.
Zero to one. We're glad to have journeyed with you over the years as we've sought to improve our product to better support your legal needs. Join us in our mission to connect businesses to their advisors with technology that makes them thrive, and build a world where the business of law works for everyone.
Tags:
Like what you just read?
---
Subscribe to our newsletter and be the first to hear of the latest Zegal happenings, tips and insights!