A Guide To Garden Leave In The UK
By Terri Schofield, Updated: 2023-01-18 (published on 2019-11-21)
Garden leave in the UK, or gardening leave is a term that came to standing after it was used during an episode of the household favorite satirical sitcom 'Yes, Prime Minister' in 1986. It describes the practice whereby an employee leaving a job (having resigned or otherwise had their employment terminated) is instructed not to attend the workplace or perform duties. But, the leaving employee still enjoys the benefits of their contract of employment as they would in full employment. This is known as putting the employee on garden leave.
The termination of employment inevitably brings commercial risks and concerns to employers. Whether the employee is leaving voluntarily or the business had made the decision to terminate for some other reason, there will be recruitment, training, and in some cases litigation costs that follow shortly after.
Why Would I Put An Employee on Garden Leave? 
At first glance, it may not seem logical to pay someone not to work for you. For some businesses, it is appropriate for them to allow the employee to remain employed, but physically not be called upon to "work" every day of their notice period.
For example, the employer might want to stop the employee from performing their regular duties immediately, due to conduct or capability concerns. However, it might also want to retain the employee for the notice period, typically requiring them to stay at home, to keep them away from a competitor for as long as possible.
The commercial benefits of garden leave in the UK are not one dimensional, but let's look at a practical example:
Jeff is a specialist sales representative for an online business management platform and has been headhunted by a competitor. They offer him a benefits package that exceeds what he can expect to receive in his current role so he decides to make the move and accept their offer. Now, the competitor knows that Jeff is working in the industry in which their clients operate, so they hope to gain some trade knowledge from him (and hopefully some new clients). As discussed in previous blogs, restrictive covenants can be incorporated into an employee's contract of employment to safeguard your company from this. But for the time being let's consider the immediate repercussions this could cause. Having informed his manager of his resignation, Jeff would now have an ordinary notice period of three months to satisfy before he is officially released of his duties. That leaves us with three months in which Jeff can collate company data, trade secrets, and contacts that will be beneficial to him in his new role.
Placing Jeff on garden leave enables us to keep him out of the marketplace long enough for any information to go out of date. Or for the employee's successor to establish themselves, particularly with customers, so as to protect goodwill. In most cases, this can only be achieved if there is an express garden leave clause in the employee's contract allowing their duties to be varied, or withdrawn altogether, during the notice period. Having an express garden leave clause may help deter a competitor from poaching employees in the first place. It will also increase the employer's bargaining position with any disaffected employees. Such a clause may be used in conjunction with post-termination restrictive covenants for maximum effect. Although in some cases, employers will provide for a set-off arrangement, where the duration of restrictive covenants is reduced by any period spent on garden leave.
Employer Obligations In A
Garden Leave Clause
An implied right to work can be overridden by an express term of the contract. Therefore, if an employer wants to be able to put an employee on garden leave in the UK and retain maximum control over their activities during the notice period, it is helpful to rely on express contractual provisions, such as:
A right to withdraw the employee's duties and exclude them from the premises. This will prevent the employee from resigning and claiming constructive dismissal when put on garden leave.

A restriction on carrying out other business activities during employment (commonly relaxed to allow limited shareholdings in good faith for investment purposes only). This will draw the employee's attention to the purpose of the garden leave, which is to restrain them from carrying out any business activities and allow an order enforcing it to be framed more precisely.

An option to require the employee to do alternative duties during the garden leave period. Or to require the employee to perform only some of their usual contractual duties, which are expressly assigned to the employee during the period. This potentially allows the employer a greater degree of control over the employee during the garden leave period. This may mean that the clause is easier to enforce, as it makes it harder for the employee to run an "imposed idleness" argument

Confirmation that the employee will continue to be paid during garden leave and will remain entitled to all contractual benefits.

A requirement that the employee should keep their manager informed of their whereabouts during garden leave. And how they can be contacted during their normal working hours.

A limitation or prohibition on the employee having contact with clients or other employees during the period. In most cases, an employee on garden leave will have no reason to contact clients or colleagues. The employer may want to use the period to cement its relations with its client base and take pre-emptive measures against any team moves.
What Are The Risks Of Enacting Garden Leave Without A G
arden Leave Clause In The Employment Contract
?
If there is no express contractual right to put an employee on garden leave, they can argue that to do so is a breach of contract, because they have an implied right to work. Employees may use this as a mechanism to extract themselves from their employment without serving due notice. By claiming that the breach is repudiatory, and accepting the breach, thereby bringing the contract to an end (and rendering any restrictive covenants void). An employer will need to weigh up this risk against the damage that may be done if the employee continues to work during their notice period.
The Obligations Of The Employer, And The Employee, Once Garden Leave Commences?
The employment contract continues to subsist during any period of garden leave. Therefore, the employer must continue to:
Perform all the terms of the contract.

Pay salary at the normal time.

Provide all other contractual benefits, such as medical and pension benefits and company car.

Allow the employee to exercise their normal holiday entitlement, and calculate holiday pay in the usual way.

The employee must also continue to abide by all their contractual obligations during the entire garden leave period except (in most cases) the obligation to carry out work for their employer. In many cases these will be negative obligations only. For example, not working for any other business; maintaining the duty of loyalty towards the employer; and not using or divulging any of the

employer's confidential information. However, in some circumstances the garden leave clause may provide for alternative duties to be carried out during the garden leave period.
The contract of employment continues to exist during garden leave. The employee continues to receive their normal remuneration and benefits. It's logical to assume that any duties implied in that contract would continue to apply exactly as they did before notice was given. However, that is not always the case, and when it comes to the employee's implied duty of good faith and fidelity, there are different schools of thought as to the effect of garden leave on an employee's obligations.
This article does not constitute legal advice.
The opinions expressed in the column above represent the author's own.
Start managing your legal needs with Zegal today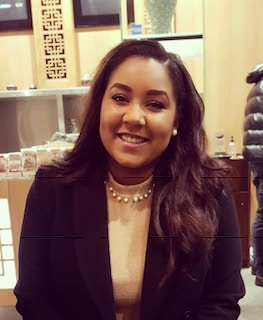 Terri Schofield is a first year LLM with LPC student at BPP, Manchester. Alongside completing her post graduate studies, Terri works full time at DWF Law as an Employment Law Legal Adviser. Terri also sits as the UK Chair of DWF OutFront, their LGBT+ Network, where she is proactive in increasing visibility and sourcing opportunities for DWF's LGBT+ employees.
RELATED READING: New April Tax Rules In The UK: How To Rule IR35
READ MORE: UK Startup Grants You Probably Don't Even Know About
Like what you just read?
---
Subscribe to our newsletter and be the first to hear of the latest Zegal happenings, tips and insights!