Is It Illegal to Post Fake News?
By Will Elton, published: 2020-04-09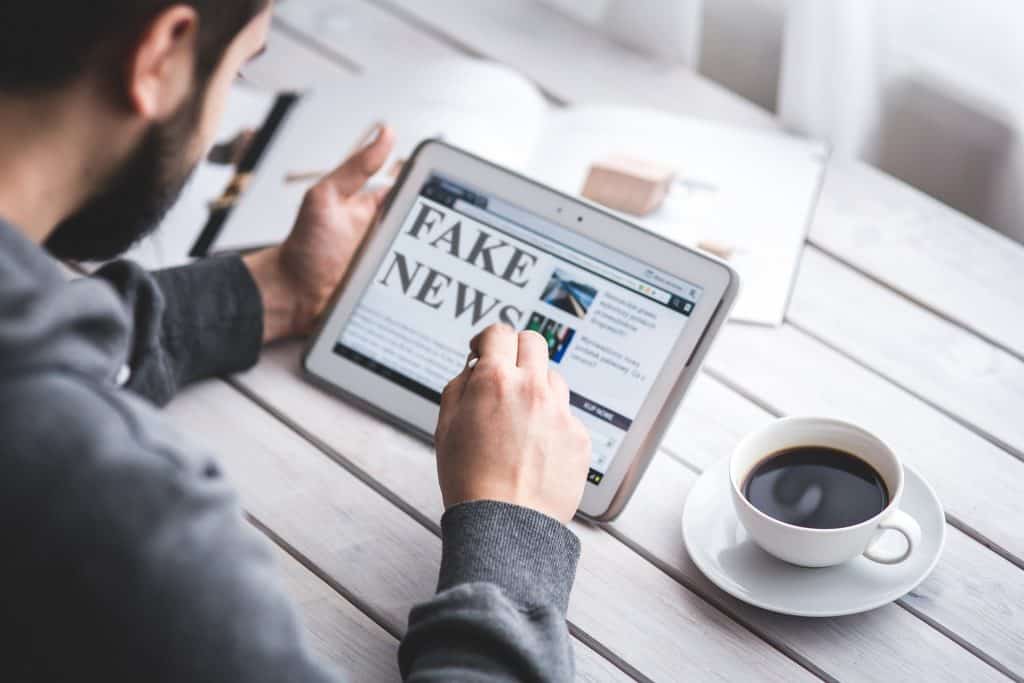 Over the past few months, Hong Kong has experienced a wild turn of events. From political protests to the coronavirus, the Internet has remained the main source of news regarding these topics.
However, it is easy to get caught up in all the information, misinformation and disinformation out there. In Hong Kong, many posts containing misinformation about protest-related events or the coronavirus have led to anger or panic for many netizens online. This has us wondering: is it illegal to post false information online?
Previous Events
While Hong Kong does not have an official 'no fake news' law, there have been incidents where those who post misinformation online have been sanctioned.
For example, misinformation had been circulating around group chats and online platforms during the peak of the Hong Kong protests. These included conspiracy theories and rumours buried within otherwise accurate news reports. Many of these posts targeted the Hong Kong police. Thus, the police have previously made 621 requests to remove such online posts containing misinformation and defamatory content since the beginning of 2019. In a bid to suppress online messages inciting others to violence, the Secretary of Justice was granted an injunction to restrain those who encourage violent and illegal acts online.
However, this injunction did not extend to those posting false information and do not incite criminal violence.
Instead, in response to the online uprising, the Secretary of Security, John Lee, stated:
"The Government strongly condemns the wilful spread of these rumours online, and will endeavour to provide the relevant facts and information to dispel the false information. Citizens should remain objective and rational, and should not readily believe fabricated online rumours"
Additionally, controversial law-maker, Junius Ho, spoke of the spreading online rumours. Ho stated that Chief Executive Carrie Lam should use the powers delegated to her under the Emergency Regulations Ordinance to repress the fake news. In accordance with the Hong Kong emergency law, the Chief Executive is granted powers to control and censor writings, publications and photographs. However, this is only applicable if she is satisfied that the city is under a state of emergency. This law would also extend to online platforms as well. Ho also suggested that Hong Kong should follow in suit of Singapore's anti-misinformation law, (which we discuss in a moment).
However, another prevalent stream of online misinformation comes from the recent coronavirus pandemic. Due to the contagious nature of the virus, it is easy to get caught up with rumours and falsities.
In a recent case, a man accused of spreading rumours of the virus has been arrested for violating the Summary Offences Ordinance. This is after he posted messages online stating that his co-workers and others near his workplace have taken sick leave due to infection. According to the Summary Offences Ordinance s.20(b), anyone who:
"sends by any such means any message, which he knows to be false, for the purpose of causing annoyance, inconvenience or needless anxiety to any other person…shall be liable to a fine of $1,000 and to imprisonment for 2 months"
Possible Additional Legislation
Depending on the situation, one may also refer to the Hong Kong Theft Ordinance. According to s.161(b):
"Access to a computer with criminal or dishonest intent, a person who obtains access to a computer with a dishonest intent to deceive is liable for up to 5 years imprisonment".
It's possible but generally unlikely that this offence would be used to prosecute against fake news, for, as the name suggests, it is typically used for circumstances of theft.
Other
Jurisdictions
While Hong Kong may not have an official anti-misinformation law, there are many jurisdictions that do. According to Article 84 of the Basic Law, Hong Kong is allowed to refer to other precedents of the Common Law. Due to this, it may be possible for the Government to adopt similar provisions against misinformation from other jurisdictions.
China
There have been many reports of China's strict filtering of online media. China had also criminalised the spread of information that may "undermine economic and social order" in 2016. To further censor any possible misinformation, a law enacted in 2017 also demands that social media platforms must only circulate news from registered news outlets. Additionally, an app has been launched in China which allows its users to report those who are potentially spreading fake news.
While China is not a Common Law jurisdiction, there is no denying that the country has an influence on Hong Kong and its legal jurisdiction.
The United Kingdom
Since Hong Kong's colonisation, there has been major UK influences on Hong Kong's legal system. Due to this, it is easy to assume that Hong Kong could easily follow the UK's footsteps should they enact an act against misinformation. However, while there is also an absence of an official law against misinformation, the UK has had several considerations surrounding this topic.
The UK government had previously created the National Security Communications Unit, which is entrusted with "combating disinformation by state actors and others". Britain established this Unit in the midst of an investigation. This investigation revolves around Russia's alleged employment of fabricated social media accounts to spread Brexit- related misinformation in 2016. There had also been additional learning materials added to schools in the UK with the intent of teaching children how to deal with misinformation online.
Singapore
The most compelling use of laws against fake news comes from Singapore. Singapore's Protection from Online Falsehoods and Manipulation Act ("POFMA") was enacted on the October 2, 2019. The POFMA strives to combat false statements of fact through online communication and provide support for the consequences of such communications. The POFMA also aims to censor false information that is against public interest. Contravening of the act may lead to a possible conviction of 10 year imprisonment and/or a S$100,000 fine.
Criticisms against an anti-misinformation law
There have been many critics protesting the suggestion of a law similar to the POFMA being enacted in Hong Kong. This is mainly due to the possibility of the law contravening the right to freedom of speech and expression. However, Secretary of Security, John Lee, had previously responded to a similar issue. In his response he stated:
"Hong Kong residents enjoy the freedom of speech under the Basic Law, but that freedom is not absolute".
Lee cites the International Covenant on Civil and Political Rights and Hong Kong Bill of Rights Ordinance. In this he argues that the right of freedom and expression comes with responsibilities where the right may be restricted. His argument continues stating that the restrictions stated in law would be necessary for:
"1. respect of the rights or reputations of others, or

2. the protection of national security or of public order, or of public health or morals".
Others, who are for enacting a similar anti-misinformation law, argue that the right to freedom of speech is not analogous to the freedom to spread rumours and fake news. It has also been suggested that a law similar to the POFMA would not be used to stifle the right to freedom of speech and expression, rather facilitates how it should be used.
To Sum Up
While the Hong Kong Government had to deal with the spread of fake news, there has yet to be a formal statute outlawing its use. These discussions highlight the importance of remaining vigilant in assessing whether news online is trustworthy or not. Therefore, we should always be watchful when browsing online. Hong Kong has its own fair share of fake news incidents.
This article does not constitute legal advice.
The opinions expressed in the column above represent the author's own.
READ MORE: Data Privacy For Beginners
Like what you just read?
---
Subscribe to our newsletter and be the first to hear of the latest Zegal happenings, tips and insights!