When You Need A Non-Compete Clause
By Terri Schofield, Updated: 2023-03-23 (published on 2019-10-10)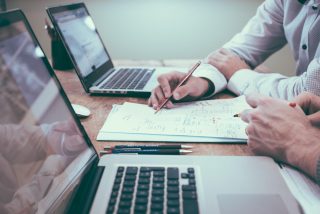 Why do I need to consider a Non-Compete clause?
A non-compete clause is a form of restrictive covenant that is normally found in a contract of employment or commercial agreement. Such a clause seeks to prevent solicitation of customers, clients, suppliers, other employees, or general competition for a defined period of time. This is necessary after the termination of an employment relationship, in order to protect the employer's confidential information, customer relationships, and stability of its workforce.
How can this help me?
It is a natural worry for most businesses that departing employees will be well positioned to take advantage of their confidential information and client relationships. This can be especially worrying in situations where the departing employee is in a position of seniority. This could mean there is a high degree of certainty that some clients would move with them. This can seriously harm the former employer's business.
Although employees are obliged to comply with certain terms that are implied into every contract of employment, these are of a limited nature and do not generally extend to the period after termination of the contract.
Direct restrictions, on the other hand, if properly drafted and reasonable, can limit the employee's conduct and prevent them from damaging the former employer's business, even post-termination. This of course, might deter potential new employees.
It should be noted however, that an employer cannot impose a covenant simply because it does not want an ex-employee to compete with its business. To determine what rights may require protection, the employer must look at the nature of its business and the employee's position in the business. Then they can assess the impact any such deterred action would have on not only the business, but also to the people it serves as well as the wider public.
Drafting A Non-Compete Clause
The drafting of any covenant is always something which should be carefully considered. The formalisation of any professional relationship has risks and the severity of those should be considered. In particular, where a restrictive covenant is considered, a business should consider –if indeed it becomes enforceable– how far it could recover any damages. The wording of any such clause therefore requires careful drafting. The covenants will be interpreted in line with the interests it sets out, and the employer will not be entitled to rely on an additional interests at a later stage.
An employer is entitled to protect its relationships with its customers, clients and other trade connections. The courts have recognised that employees may build up close relationships with such people, build rapport and gain their trust. They may then seek to take advantage of these relationships in a subsequent role, even though the trade connections belong to the employer. In some cases, the customer, client or supplier may want to continue dealing with their familiar contact, and so will follow them without any encouragement or solicitation by the employee. This type of legitimate interest can be protected by means of a non-solicitation or non-dealing covenant, or in some cases by means of a non-compete covenant. In every case, the protection must be no wider than reasonably necessary to protect the legitimate interest.
Tricky Situations
A test that is perhaps not as easily distinguished, is the root of any customer or knowledge transfer. Businesses have frequently been challenged on the merits in enforcing restrictive covenants against former employees. The question is raised 'it is right that an employee can spend their career building knowledge, skills and relationships and have those stripped away by way of restrictive covenant?'. On many occasions, the courts have exercised their discretion to determine that it was the work, and or character, of the departing employee that had established success in client relationships. Then it will be deemed reasonable for the clients to follow them into a new business. Any such restrictive covenant, would in these circumstances have little merit in enforceability.
RELATED DOCUMENT: Confidentiality Agreement (NDA)
Confidentiality
Most employment contracts will contain restrictions on using and or disclosing confidential information after termination. The courts have recognised that this may not provide adequate protection in itself, and that a covenant limiting the employee's ability to work for a competitor may be the only practical way of safeguarding the information. Lord Denning MR has said that "such a covenant may well be held to be reasonable if limited to a short period."
An employer can therefore legitimately use restrictive covenants to protect its confidential information from being used for the benefit of a competitor. However, the employer must be able to demonstrate that the information is genuinely confidential information, or amounts to a trade secret. In particular, as discussed above, an employer should distinguish between confidential information that may be regarded as the employer's property, and skills, experience and know-how that an employee has acquired during the course of employment. The courts will not prevent an employee from using this kind of information, even though it may be useful to a competitor.
If there is a legitimate interest to protect, the employer should impose a restriction that is no wider than reasonably necessary to protect that interest. This will involve limiting not only the restricted activities themselves, but also the period, and in some cases the geographical extent of the restriction. Failure to do so may result in the covenant being treated as void for having too wide a scope.
Reasonableness
In effect, the test of reasonableness requires a balancing exercise to be carried out between the interests of the employer's business and the individual's right to freedom of movement and to earn a living.
In order to be reasonable, covenants should be tailored to the specific employee and the business in which they operate. When drafting restrictive covenants, the employer should look at each employee and determine what level of protection is reasonably necessary in each case. What is appropriate for one individual may not be appropriate for another. For example, a senior employee may have more involvement in, and knowledge of, the employer's affairs than a low-ranking employee. Or two employees on the same level may have differing influences over the customers and have varying knowledge of confidential information.
A restrictive covenant is a contractual term like any other, and so there should be no particular formalities for entering into one. The devil is in the detail when considering the scope and practicality of a restrictive covenant. Given the costs and time involved in enforcing such covenants in the courts, businesses should be careful to consider the commerciality effect of such clauses and ensure they are an honest and authentic reflection of a legal protection, rather than an unnecessary limitation to others.
In
summary
Are restrictive covenants useful for business? The answer from me would be absolutely, yes. The key is to knowing in which circumstances they would be required, and how they should be applied.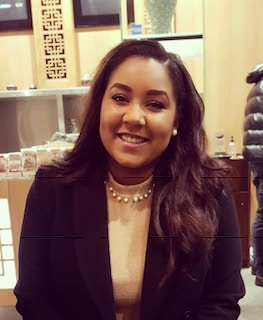 Terri Schofield is a first year LLM with LPC student at BPP, Manchester. Alongside completing her post graduate studies, Terri works full time at DWF Law as an Employment Law Legal Adviser. Terri also sits as the UK Chair of DWF OutFront, their LGBT+ Network, where she is proactive in increasing visibility and sourcing opportunities for DWF's LGBT+ employees.
This article does not constitute legal advice
The opinions expressed in the column above represent the author's own.
Like what you just read?
---
Subscribe to our newsletter and be the first to hear of the latest Zegal happenings, tips and insights!