Zegal makes Latka 250 Fastest Growing SaaS Company list
By AL Walker, Updated: 2023-08-29 (published on 2021-06-25)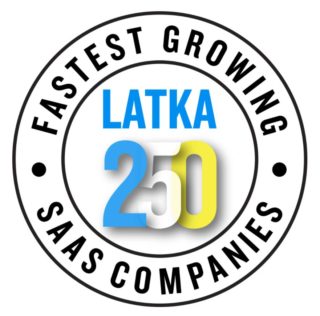 Bestselling author Nathan Latka names Zegal as one of the fastest-growing SaaS companies on his annual global list 
HONG KONG, JUNE 25, 2021 — Each year, Latka Magazine publishes its list of the fastest growing SaaS companies globally. Zegal is delighted to be named on the list as its growth and reach extends to more small companies throughout Hong Kong, Singapore, Australia, New Zealand, and the UK. 
With exciting new features, workflows, and Google and Microsoft integrations, Zegal continues to go from strength to strength building a flexible platform to help smaller companies navigate their legals themselves. 
For more information and/or interview requests please contact Alicia Walker at alicia.walker@zegal.com 
Linkedin | Facebook | www.zegal.com 
ABOUT ZEGAL
Zegal is the end-to-end platform for the legals smaller companies need. 
Our story
Zegal was founded in 2014 by lawyer friends Daniel Walker and Jake Fisch. Having been a part of the system that preserves quality legal advice only for those that can afford it, the two were determined to build a model that delivers the 'corporate law firm' experience to small business.
Today Zegal is the world's only end-to-end platform for smaller companies to create, negotiate, and sign both the simple, and complex contracts they need to run their business, with expert legal advice, 100% online every step of the way. Since our launch, we have helped more than 20,000 companies close commercial contracts, run leaner HR teams, and enter new markets. You can use Zegal for your company in the UK, Australia and across Asia. Make your legals simple.
This article does not constitute legal advice.
The opinions expressed in the column above represent the author's own.
BECOME A ZEGAL REFERRAL PARTNER
READ MORE: UK Startups: Essential Legal Documents
Like what you just read?
---
Subscribe to our newsletter and be the first to hear of the latest Zegal happenings, tips and insights!