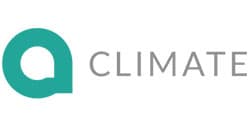 Ambi Climate
---
Ambi Climate: A.I. Enhanced Air Conditioning Comfort ACs today control for temperature alone, but other factors affect how hot or cold you feel – humidity, changing weather, and even your daily metabolic cycle. Using multiple sensors and artificial intelligence, Ambi Climate analyses the impact of these factors on your thermal comfort, and auto-adjusts your AC to deliver a tailor made experience; maximising both comfort and efficiency.
Ambi Climate also offers smart home convenience. Whether it's turning on your AC before you get home, or setting rules and timers for when you're out of the house, you can monitor and control your AC anywhere, at anytime, through your smartphone. Ambi Climate is used in over 40 countries today, and has been positively reviewed both on Amazon and by media all around the globe. Users report that over and under cooling are virtually eliminated, boosting comfort, and allowing them to save 20-30% of their AC energy consumption.
Ambi Climate awarded Computex d&i Award 2017, Trailblazer Award at IoT Asia 2017, Smart Tech Winner at the HKTDC Electronics Industries Awards 2016, Winner of the Pitch Contest at RISE Hong Kong in 2015, and People's Choice at Echelon Singapore 2014.
The Problem
---
When developing new IoT prototypes, it's crucial for businesses to keep their proprietary information confidential. This was the concern Julian Lee, CEO of Ambi Climate, had at the top of his mind as he searched for good legal service providers in Hong Kong. However, he found that legal documents tended to be expensive, with significant turnaround time. In addition, the Ambi Climate team found it crucial to be understand the parameters of the legal agreements they were drafting, and were looking for a resource that would also educate them on the contents of their legal agreements.
Success Story
---
After starting to use Zegal, the Ambi Climate team were able to approach the process of generating their own legal agreements with greater ease. Given Zegal's extensive document library of more than 200 legal documents, the team could easily find the document that they needed, and have it ready within a short timeframe. For more detailed documents that required more extensive negotiations with partners, the Ambi Climate team also found that the documents available in Zegal's document library provided a good framework from which they could approach their discussions.
Features

Identify your business legal needs
---
The Zegal app can guide you to find out how to protect your business from potential risks

Create customised legal documents
---
Personalise your legal documents with your company logo and tailor clauses to your specific business needs

Get legal advice whenever you need it
---
Work with your existing lawyer or one you choose through Zegal, right within the app

Sign your legal agreements online
---
Validate documents by electronically signing them and keep them stored in the cloud

Centralise & manage in the cloud
---
Store documents in your Zegal account and you can access them anywhere, anytime

Share documents with your team
---
Give access to the right team members so they can work more efficiently
Try Zegal for FREE
---
Create a free account now and explore all of the Zegal features.
No credit card required