Ask a Lawyer: Legal Questions Answered by a Business Attorney
By Guest Post, Updated: 2023-07-10 (published on 2022-10-25)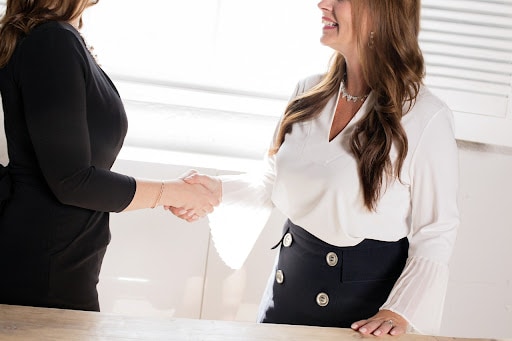 Engaging a business attorney is an important step toward getting your company off to a good start and reducing future risks. Business lawyers are in charge of providing legal counsel to companies of all sizes. They must have a solid understanding of business law. They must also be able to give advice that is in your best interest.
Questions to Ask Your Business Lawyer
New entrepreneurs have a lot on their plates. They are hard at work planning ahead, developing services and products, and securing funding. Meeting with a business lawyer before starting a business, on the other hand, can be one of the wisest decisions you'll ever make.
A business lawyer can clarify how to begin a company and answer your questions about business law. But, more interestingly, a lawyer can identify and mitigate the risks you face. Now let's have some answers to your business questions from the perspective of a business lawyer.
What kind of business structure do I require?
Before starting a small business, you must decide how it will be organized and run. If you do not form an official business entity, your company will operate as a sole proprietorship or a general partnership. A general partnership has multiple owners, whereas a sole proprietorship only has one owner.
Under the law, you and your business will be regarded as the same person. This means that if your company incurs debts or has problems, you will be personally liable for those obligations or liabilities.
You can avoid this type of legal obligation entirely by forming a business organization such as a corporation, limited liability company, or partnership. The owners of these kinds of organizations do not jeopardize their assets if they are unable to meet their company's financial obligations. Their losses are limited to the funds they have invested in the business. Limited partnerships are one of the other options.
A nonprofit corporation is a tax-exempt organization, and particular partners are wholly responsible for company duties while others are not. It is critical to carefully consider your options and make a knowledgeable choice because your decision will affect how your company is owned, operated, and taxed.
How do I generate a business name?
Your new company's name is almost clearly already in your head, and you've given it considerable thought. However, before you start buying signs and business cards, you should consider the legal ramifications of your decision. Every country/state has rules regarding the names that new businesses can use. In general, you may not use a name that has already been used by some other company in the same sector.
Furthermore, choosing a business name that may violate another company's registered trademark is a risky move. Furthermore, if you plan to patent a company, choose one that satisfies the criteria for trademark protection. A business startup lawyer can help you understand the regulations and research your options.
What steps can I take as a hirer to reduce my risks?
Your business may be bound by a variety of state and federal employment laws. You ought to be familiar with the best practices to follow. Understand the procedures used to stay in compliance. If you are not aware of these, you may receive fines, punishments, and employment-related lawsuits.
Federal legislation includes health and safety regulations, anti-discrimination laws, and wage and hour rules. You may need to create handbooks and train employees to avoid unintentionally violating regulations and procedures.
Furthermore, you must follow state regulations regarding issues like overtime and minimum wage pay. If you employ people who are not citizens of the country, you may encounter immigration issues.
What details should my operational manual or bylaws contain?
The bylaws of a company and the operating agreements of a limited liability company are important business rules. In these pages, you'll learn
How decisions are taken?
When and how shareholder meetings are held?
How to handle changes in LLC ownership?
And, how company shares will be distributed to shareholders?
Consult a business lawyer who will assist you in the creation of operating contracts. They'll also assist you with bylaws customized to your company's specific requirements.
What can I do to protect my intellectual property (IP)?
Every business owner can have a trademark that they can use to characterize their company. Businesses also use trademarks to distinguish themselves from competitors. As trademarks, you can protect your company's logo, slogans, name, labels, and packaging. However, you should take the necessary precautions to make certain that they are in place. You may decide to file a trademark application with the Patent and Trademark Office.
Businesses may also be granted copyrights for their original works of authorship. Brochures, images, and website content are all examples of this. If you function in the creative industry, you should take extra precautions to protect your intellectual property.
You may also be mandated to submit a patent application if you possess an innovation. A business lawyer can help you identify intellectual property. They will counsel you on how to secure it and will assist you in registering copyright or trademarks. If you want to obtain a patent, you will need the assistance of a patent attorney.
Are there any other dangers I should be aware of?
Every business will face a unique set of threats. Some risks can be mitigated through contracts, company formation, and other mitigations. On the other hand, others necessitate the purchase of insurance. Always connect with your company's attorney to evaluate your risks and develop mitigation strategies.
A business lawyer's advice and legal support are the ideal methods to get a new business off to a good start. Once your company is up and running, keep in touch with your legal counsel. Sustain the habit of seeking business legal advice regularly. This is to ensure that you are entitled to protection as your company grows and evolves.
Final Thoughts
These questions should help small business owners who are interested in legal compliance. Remember that starting a business is not easy. You will need to invest a considerable amount of time, persistence, and effort! Build an attachment to your company's concept and watch it grow over time while carefully planning ahead.
Like what you just read?
---
Subscribe to our newsletter and be the first to hear of the latest Zegal happenings, tips and insights!