An Easy Guide To Personal Finance
By Doris Lam, Updated: 2022-11-08 (published on 2019-07-23)
Being good with money doesn't just happen overnight. For many of us, it takes weeks, months, or even years of learning healthy spending patterns, money-saving practices and cultivating a healthy relationship with money. Whether you're thinking about saving for retirement, building up an emergency fund, or feeling guilty from your latest big purchase, here are a few tips and tricks before you start your personal finance journey.
Set a budget
Whatever your goals are, setting a budget will help you gain control over your finances, bringing you one step closer to having a good relationship with money. Whether you're trying to pay off student loans, saving for retirement, or setting aside money for a trip to Europe, a budget will help you understand your spending habits and locate the places you can improve on.
Get started by printing out your bank statements from the last several months and ask yourself two questions—which areas could you be saving more money? Looking back, which purchases were not worth the money? 
The most well-known budgeting system is the 50/30/20 rule: 50 percent of your income goes to fixed costs such as rent, utilities and insurance, 30 percent goes to lifestyle costs such as dining out, groceries and hobbies, and 20 percent goes to savings.
Track your expenses
Going hand in hand with your budget, the only way to know you're staying on track with your budget is to track every single expense you make. Luckily for us, there are a vast number of money tracking apps available. 
In Hong Kong, apps such as gini and Planto help you track all your transactions and investments by connecting to your bank and credit card accounts. Transactions are sorted according to categories, with spending trend data available for you to analyse. Planto even has the option to track your Octopus card expenses, making it easier for you to check if you're eligible for the government's Public Transport Fare Subsidy Scheme. 
Create a Debt Repayment Plan
No matter how intimidating loan repayment might be, it's better to tackle it head-on by figuring out a plan to pay off your loans. The two common plans include the Avalanche Method, where you choose the pay the debts from the highest interest rate to the lowest interest rate, and the Snowball Method, where you pay off the loan from the smallest balance to the largest. 
Although the Snowball Method may feel motivating since you see progress quickly, the Avalanche Method is usually the recommended method because you'll be paying the least interest in the long run, meaning you'll be free of debt quicker. 
Pick up a side hustle
Not ready to dial down on your spending habits? Pick up a side hustle to earn an extra source of income. Look online for freelance jobs related to your industry, sign up to be a dog walker on Dawshake, pass on some knowledge by becoming a tutor or sell some old clothes on Carousell. Side hustles are also a great way to ensure that you're not relying on solely one income source in case of unexpected layoffs.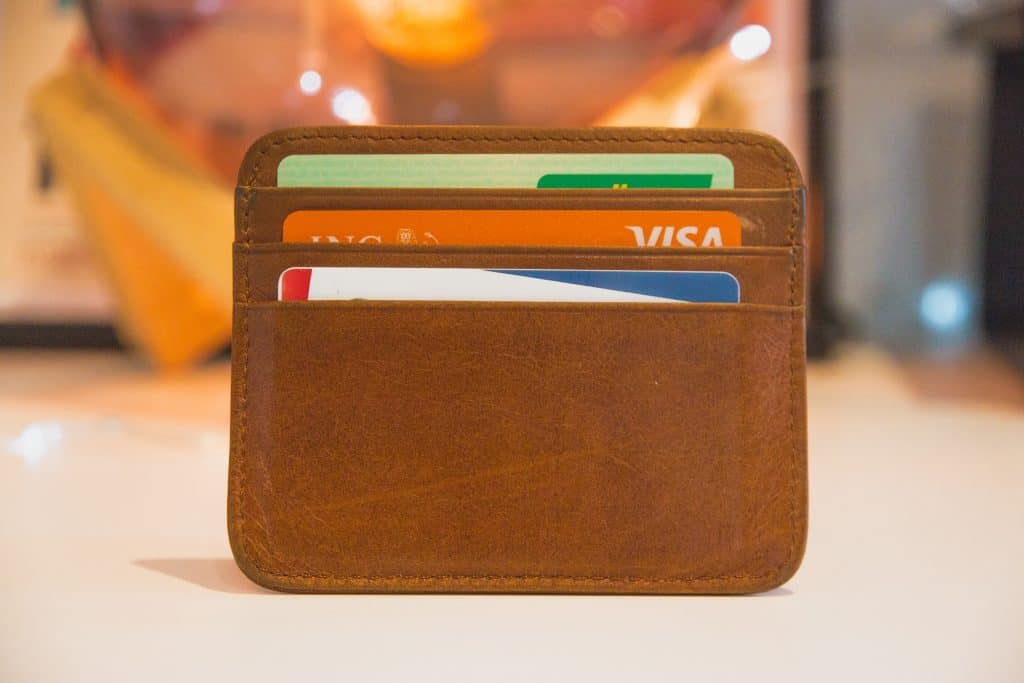 Find the best credit card 
Credit cards are getting increasingly convenient to use now that users are able to link it to smartphones through payment systems such as Apple pay and Google Pay. But before you apply for a credit card, make sure to do research on the perks the credit card offers. From cashback systems, flight discounts, reward points and exclusive offers, find the card that will benefit you the most according to your lifestyle.
For example, American Express's Cathay Pacific Elite credit card is great for frequent flyers, with perks including 1.5 Asia Mile for each $6 spent abroad.
Search for deals
Why pay for something in full price when you can get it discounted? Become the best deal hunter in the city by signing up to some of our favourite apps:
Eatigo: A dining app for users to make reservations at participating restaurants with discounts ranging from 10%-50% off the entire a la carte menu. You'll find restaurants from all price points on the app, with luxury buffets available as well. 
Klook: From discounted Disneyland tickets to photography package deals, Klook is the perfect app for those looking to do some touristy activities in Hong Kong for the day. 
BloomMe: We all need a self-care day once in a while— even when you're on a budget. BloomMe offers sweet deals on studios across the city on all things beauty related. Whether it's haircuts, massages, manicures or men's grooming, if you want it, they've got it. 
Facebook: Facebook is more than just a social networking site. Companies often advertise events and parties online, many of them completely free of charge. Some workout and yoga instructors even host free or pay-as-you-wish classes on weekends. 
This article does not constitute legal advice.
The opinions expressed in the column above represent the author's own.
Start managing your legal needs with Zegal today
Like what you just read?
---
Subscribe to our newsletter and be the first to hear of the latest Zegal happenings, tips and insights!