Ultimate Startup Kit: 8 Apps That Work Like Employees For Your New Business
By Will Elton, Updated: 2022-12-29 (published on 2019-11-26)
So, you're going to start your own company and plunge yourself into the ice bath that is the woke world of entrepreneurship. Best wishes for your endeavour and a little gift to get you going.
Here's all the tools you need to get your business off the ground in one neat little package. Let the downloading commence: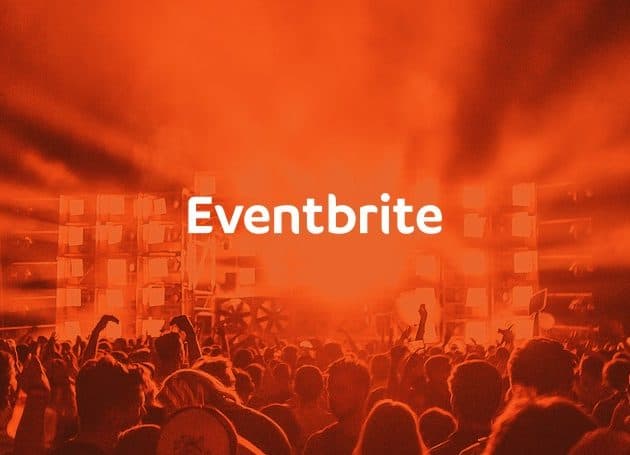 Eventbrite is a tool for creating, managing, and marketing events. It includes a built-in email communication systems for back and forths with your event attendees. There is an automatic remind email sent out 24-hours prior to the start of your event (very important!) which can be modified if you wish. You can also use it to search for events in your industry for inspiration.
Evernote is an interesting "web clipping" and note-taking app. It bookmarks and organises all your online stuff. It's fully searchable and useful especially when you're embarking on a new business and continually coming across things on the interweb and thinking "I should really keep that/read that/send that to my team". The latest versions make it easy to share these links with your team as well as keeping them as to-do lists.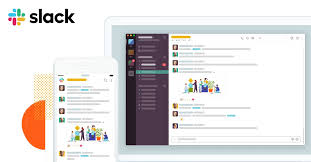 As soon as you have more people working with you, you're going to want to be able to communicate effectively with them. Slack is a chat room, private group and direct messaging app with searchable features. Your comms can all be organised into a single dashboard where you can share files, create tasks and receive notifications. Slack is especially great if your team is spread out, working from home or working across different countries.
Need a website for your new biz? Dumb question, of course you do. This website building platform helps businesses to develop an online presence, which every startup, no matter the service or product, absolutely needs in this modern internet age. It's easy for even the least tech savvy among us with pre-built website templates and drag and drop features to create webpages and their mobile app allows for blogging and updating on the go.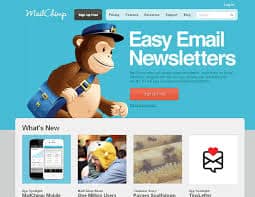 An easy way to build an email campaign to reach your contacts is through MailChimp. Essentially an easy-to-use marketing platform for managing and talking to your customers. You can use MailChimp to design email newsletters, share them on social networks, and importantly, track the results. MailChimp ensures greater deliverability so your emails are recognised as safe and has built in adherence to privacy laws. You can divide your lists into groups and install a sign up form on your website. This makes marketing campaigns a cinch to design and send out to get your message, offers and events out there to your clients.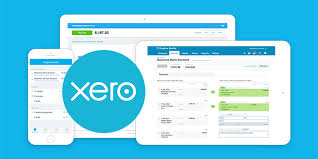 Xero offers a range accounting tools that include everything from paperless expense management to bookkeeping and facilities for payment in foreign currencies with automatic conversions and hourly updated exchange rates. You can send invoices and quotes, automatically reconcile your accounts, with inventory tracking and the ability to make purchase orders to your supplier. They also have a directory of accountants and bookkeepers specialising in different industries.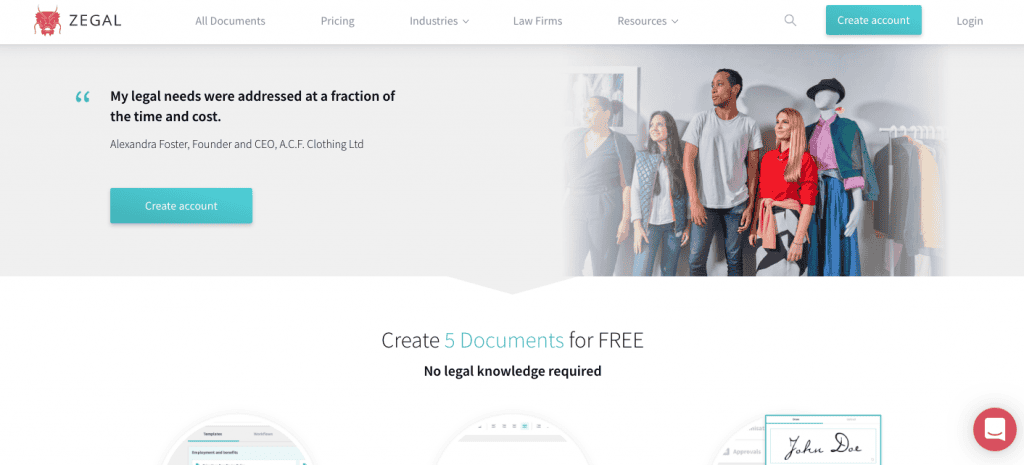 "I just started my business, I don't have any legal needs." This might be where your mind goes when you're just starting out. But, what about your employment contracts? Shareholder agreements? Agreements with everything from service providers to seed investors? How about ensuring you're protected in case of a future disagreement with your business partners? No one wants to plan for the worst, but as businesses grow and evolve, things always change. Always. It doesn't matter how solid the ground is that you're starting on, having agreements in place for how you will deal with future changes saves time, money, headache and heartache in the future for when things do inevitably change and grow.
What, I can be guided through drafting these agreements and contracts, then e-sign and house them all in one handy dashboard space? Yup, and Zegal's is all paperless and secure. If you do end up needing a lawyer for a specific issue, Zegal will also link you up with the right person, in the right jurisdiction through their partner network and managed plans. Zegal takes you through from all the essential initial documents new businesses require –and saves them in the cloud– then leads you right through to your growth and expansion into international markets and bigger business models. You can create and sign legal documents online along with the automation of business process workflows and instant legal support, should you need it. Zegal helps startups from all industries navigate the complicated world of law.
Zoho CRM keeps track of your contacts so you can keep your customers and potential customers organised to earn you more business. CRM stands for customer relationship management and is a naturally important part of building a business. Having a system like this in place right from the start will ensure when your startup grows and hires more people that everyone knows what is going on with different clients and leads you've contacted in the past. Zoho is the most mature product on the market and includes has add ons like marketing automation (Zoho Campaigns, for example) and chat integration (SalesIQ), invoicing, time-tracking, and expense management options, designed for newer business owners.
See, not so tough this whole building a business thing now that we are fully in the thick of our tech-heavy future. Download the apps above and you'll find your empire-building has already begun.
Now, when do we get the hoverboards they promised us back in 1989?
This article does not constitute legal advice.
The opinions expressed in the column above represent the author's own.
Start managing your legal needs with Zegal today
RELATED READING: The Startup Documents Your Business Cannot Live Without: A Complete Legal Toolkit
READ MORE: Fundraising For Your Business? Consider Crowdfunding
Like what you just read?
---
Subscribe to our newsletter and be the first to hear of the latest Zegal happenings, tips and insights!