What is a Letter to Creditor Negotiating for Reduction of Amount Outstanding?
This is a letter to your creditor requesting to negotiate for a reduction of an outstanding amount.
The Letter to Creditor Negotiating for Reduction of Amount Outstanding is a simple letter issued by a business to request a reduction of the amount outstanding that is due.  Importantly, make sure that you have open lines of communication with your creditor. 
Why a Letter to Creditor Negotiating for Reduction of Amount Outstanding Is Important
Essentially, business conditions change.  And sometimes it is necessary to request for longer or different credit terms for paying back a supplier. Or, it may even be necessary to request a reduction in the amount to be paid back.  Whether it's because of adverse business conditions or a change in plans, this letter helps to open communications with a creditor.
When to Use a Letter to Creditor Negotiating for Reduction of Amount Outstanding
Ideally, this is not the first document you have sent to your creditor.  You have kept reasonably open lines of communication with the creditor so that they are not surprised by your situation.  Working out the challenges in business conditions should result in an advantageous outcome for both parties.
How do you negotiate reduced payments with creditors?
You can try and negotiate for reduced payments with creditors for a short period of time if you are having issues that are causing you to struggle temporarily. You will have to explain your reasons and convince them that it is not possible for you to pay back the payment in your current way. In case you are renegotiating for a longer-term, make sure you put your priority creditors first on the list. You can also show how you are unable to afford your current payment by showing your expenses and explaining how you cannot really afford it.
What if You're the Creditor?
If you received this document for reduction of amount outstanding, keep in mind that the customer is willing to negotiate in good faith.  A friendly but formal response can only lead to a good outcome.
You Might Also Like
Along with this document, make sure you see these other templates in our library:
The Zegal Template Library
Zegal's template library is a list of essential and premium business templates for your everyday legal needs.
Save money and time without sacrificing quality or missing vital legal requirements. Whether you're a startup or a larger enterprise, Zegal lets anyone create a legal agreement.
Let us take care of the legals so you can focus on running your business.
If you need more help, our "Talk to a Lawyer" feature gives you access to a qualified lawyer to get all the expert advice you need.
Try it for free today!
Ready to get started?
Create a free account now and explore all of the Zegal features.
No credit card required

Choose from 1000+ legal templates and draft contracts with ease and confidence.
Start now free
Contract and document management made easy.
Draft
Edit
Collaborate
E-Sign
Store
Automate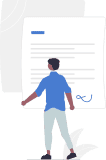 Pay As You Go
Purchase this specific template and generate a unique bespoke document in minutes.
HK$ 500-3000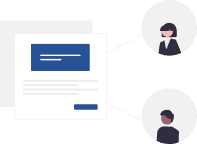 All-Access Plans
Create any document from our comprehensive template library on a fixed monthly plan.
From HK$600/month