Easy to Use Legal Templates
Quickly and easily create any legal agreement for you or your team.
Affordable Plans
Straightforward pricing plans and bespoke packages built to simplify all your legal demands.
Vast Document Library
Zegal's comprehensive collection of agreements means you always have what you need at your fingertips.
What is Zegal?
Watch to see how Zegal can help your business create, negotiate, and sign legal documents and contracts.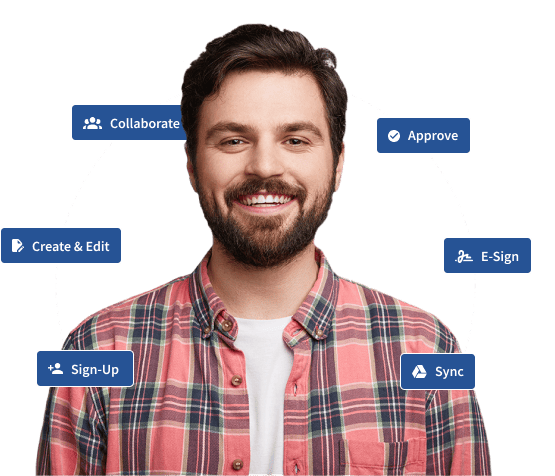 Why choose Zegal?
With Zegal, you can reduce legal risks and improve the efficiency of your contract workflow, allowing you to focus on your core business operations.

Our platform is flexible, scalable, and tailored to the needs of your business.
What is a Partnership Agreement (Individuals)?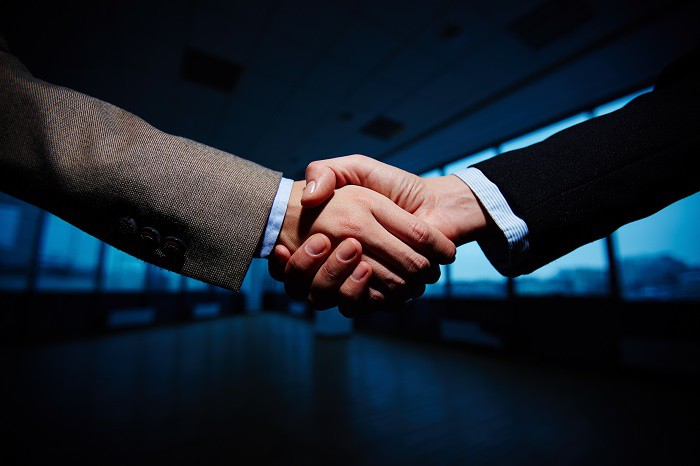 A Partnership Agreement (Individuals) is a contract among partners who carry on a business as a partnership.
A Partnership Agreement (Individuals) sets out the basic rules on which the partnership operates, e.g. how accounts are prepared or how funds can be withdrawn.
A Partnership Agreement (Individuals) also sets out the powers and duties of each partner, and most importantly how the profits and losses are shared among them.
Why is it important to specify an individual in a partnership agreement?
All parties who have signed the partnership agreement are equally liable in terms on obligations and in the cases of debt too. It is important to specify a partner as an individual as the legal status of the partner has its own tax implications.
What are other names for a Partnership Agreement?
It is also known as.
General Partnership Agreement
Partnership Contract
Articles of Partnership
Business Partnership Agreement
What to include in your partnership agreement?
Here are some major topics that need to be covered in a partnership agreement
Details of the individual partners: Important details such as names and contact details must be clarified in a partnership agreement. It should mention who is involved in the partnership so the roles of all are well understood.
Contributions to the partnership in terms of capital/investment: If individuals are banding or coming together to invest in something, the partnership agreement needs to mention the contribution of each individual partner. Oftentimes this can be the basis for the ownership percentage of the business.
Allocation of profits, losses, and draws: the terms for sharing the profits and losses have to be mentioned in the agreement. This should also dictate when the profits of a business can be withdrawn.
Partners' authority: This is also known as binding power. A partnership agreement must have terms to address which of the individual partner will have the authority to bind the company.
Decision-making: Whether it is managerial decisions or ones related to marketing and logistics, an individual partnership agreement should clearly state which partner holds the right to make decisions in different business jurisdictions.
Withdrawal or death of a partner: The agreement should have terms defining what will happen if there is a sudden withdrawal by a partner or they face sudden death.
Dissolving of partnership: In case of dissolution how will both the individuals move ahead with the partnership? Will one partner obtain the other right or will the business along with the partnership cease to exist anymore? This needs to be clarified beforehand in the terms of the contract.
Resolving disputes: dispute resolution can be challenging. It most often arises when individuals cannot come to a common understanding or agreement in the decision-making process. A partnership agreement should have the terms laid about the entire decision-making process. This can include having a voting system in place or some other method with which some form of check and balance can be maintained among the partners such as mediation intervention.
Why is it important to have a Partnership Agreement for individuals?
Partnership Agreements are valuable as they formally state all partner's rights and responsibilities. It allows partners to customize the law and shape the partnership as required them. For individuals, this means there is a clear line between what is acceptable and not, as well as what is to be done and what shouldn't be done. This will lead to a harmonious relationship moving forward as it also acts as guidelines and provides rules for partners to follow to avoid disagreements or issues in the future as well as to resolve them. Most importantly, having a partnership agreement formally secures your position as a partner for the future.

An individual partnership agreement is usually signed by family, spouses, friends, or colleagues.
Is it legally mandatory to sign a partnership agreement?
Nope. It is perfectly fine and legal to not sign a Partnership Agreement. It isn't mandatory and is not enforced. However, it is legally more beneficial to sign one. It comes with some advantages for all signing partners.
Common Roles and Responsibilities assigned in a partnership agreement
Generally, the responsibilities include keeping accurate financial records including the record of taxes and other finances. Partners are also expected to give in individual managerial direction. Depending upon the industry and what has been agreed upon, individual partners must share the following roles and responsibilities:
Managing employees or teams.
Getting involved in marketing activities
Building client relationships
Tracking financial objectives
Executing strategic activities
The primary duty of an individual partner is usually to support the other partners in their tasks. The scope as well as the depth of each partner's role depends on several factors.
Can Partnership Agreements be modified? Are they legally changeable?
Yes, partnership agreements are not set in stone. At times it becomes necessary to update the agreement and make changes as per the time so you can make the required modifications to your contract. However, the changes have to be made in the unanimous agreement of the signing partners.
Conclusion
A partnership agreement or contract outlines the rights, responsibilities as well as the agreement of profit and loss among the partners and sets forth the general rules of the partnership. Each agreement is always unique and its terms will depend on the scope as well as the objectives for which it has been signed. Generally, the terms will include a percentage of ownership of each individual partner, length of the agreement, profit and loss, dispute resolution, authority, withdrawal, and dissolution.
You might also like:
Stay compliant with the Zegal template library
Zegal legal template are meticulously crafted with the precision of AI and the expertise of seasoned human lawyers, providing a unique blend of speed and reliability.
You can trust that Zegal agreements are legally sound and fully compliant with current regulations.
Whether you're a startup, SME, or a larger enterprise, Zegal contract management will automate and speed up your legal processes.
Using Zegal will reduce risk, save money, and improve efficiency. Let us take care of the paperwork so you can focus on running your business.
Don't compromise on speed or compliance. Stay secure, compliant, and efficient with Zegal.
Related Documents
If you're creating a Partnership Agreement (Individuals), you may also be interested in the following documents:

Choose from 1000+ legal templates and draft contracts with ease and confidence.
Start now free
Contract and document management made easy.
Draft
Edit
Collaborate
E-Sign
Store
Automate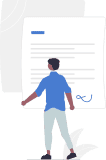 Pay As You Go
Purchase this specific template and generate a unique bespoke document in minutes.
HK$ 500-3000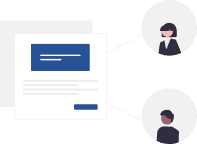 All-Access Plans
Create any document from our comprehensive template library on a fixed monthly plan.
From HK$600/month
Nice things people say about Zegal.
"Using Zegal allows us to take a lean and efficient approach that cuts costs while maximising results."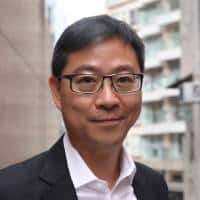 Alex So
Managing Partner

"Zegal is easy to use and customer service is responsive and helpful! I strongly recommend it!!"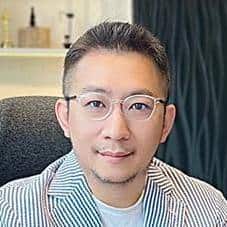 Alan NG
CEO

"Zegal makes onboarding a new client or employee fast and simple."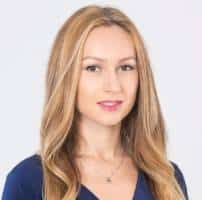 Veronika Kuznetsova
Managing Director

"Zegal really works well for all our legal documentation needs, and it is also user-friendly and mobile at the same time."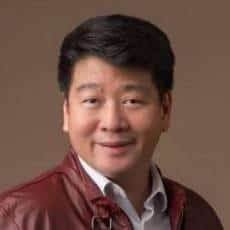 Daniel W. Ho
Managing Director & Principal Consultant

"Zegal is like my teammate, helps me draft the right template, quickly gets my work done, and also saves me money on legal needs."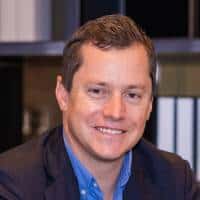 Alan Schmoll
CEO & Co-Founder

"With colleagues, partners, and clients across the globe, Zegal provides an easy-to-use tool that streamlines processes that saves costs and time."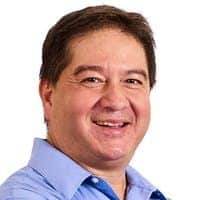 Tony Wines
CEO of Turnkey

"Zegal has been such a great help in my business operations."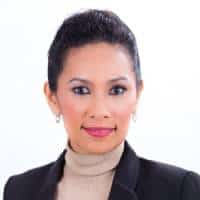 Amanda A Atan
Managing Director at VIBES Mastery

"With Zegal, we work smarter rather than harder. Being a business professional, a proper document management system is always a must."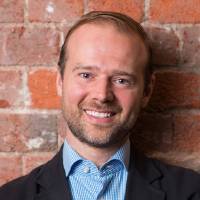 Edgar Kautzner
Managing Consultant

"Zegal, a platform for compact package of legal templates, secured e-signing, reasonable cost and high level customer service."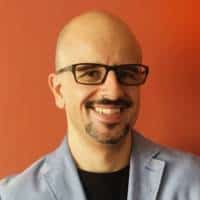 Paul Falzon
Director

"Zegal is easy to use, affordable and the platform is simple to navigate which makes the process of putting together a document fast and fuss-free."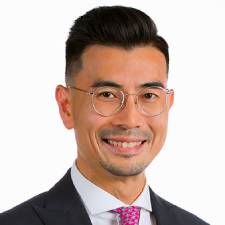 Jonathan Wong
Founder & Managing Director

"Love the new flow/design, very quick and easy to use now. I have done 2 or 3 customer contracts in a flash over the past 2 days."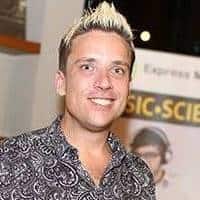 Chris Head
General Manager and Managing Editor

"Consistently positive experiences with Zegal's technology, and customer services teams, who ensure that our issues or questions are responded to immediately."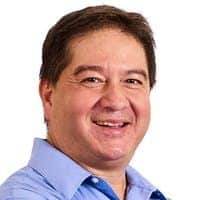 Tony Wines
CEO of Turnkey