Easy to Use Legal Templates
Quickly and easily create any legal agreement for you or your team.
Affordable Plans
Straightforward pricing plans and bespoke packages built to simplify all your legal demands.
Vast Document Library
Zegal's comprehensive collection of agreements means you always have what you need at your fingertips.
What is Zegal?
Watch to see how Zegal can help your business create, negotiate, and sign legal documents and contracts.
What is an Assignment of Intellectual Property Rights (IP Rights) Template Template?
An Assignment of Intellectual Property (IP) Rights is a legal document or agreement where the owner of the intellectual properties transfers the ownership rights of the intellectual properties to another individual or entity.
Create Now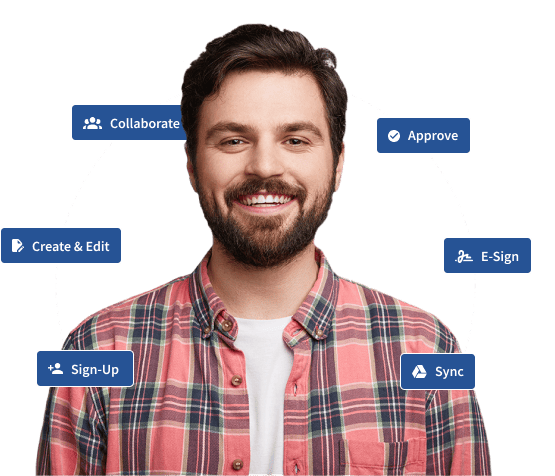 Why choose Zegal?
With Zegal, you can reduce legal risks and improve the efficiency of your contract workflow, allowing you to focus on your core business operations.

Our platform is flexible, scalable, and tailored to the needs of your business.
What are Intellectual Property rights?
Intellectual Property Rights (IPR) are legal rights granting creators control over their creations.
These rights allow the holders to benefit from their work or investment in a creation. Intellectual property includes patents, copyrights, trademarks, design rights, and trade secrets.
Examples of intellectual property
Patents: Protect inventions or processes for a certain period, typically 20 years.
Trademarks: Protect symbols, names, and slogans used to identify goods or services.
Copyrights: Protect the expression of ideas (e.g., a book or painting) and give the holders exclusive rights to reproduce their work.
Design rights: Protect the visual design of objects.
Trade secrets: Protect confidential and proprietary information and business processes.
Assignment of Intellectual Property rights
An Assignment of Intellectual Property Rights sets forth the transference of proprietorship between the seller and the purchaser of a company's intellectual property, allowing the seller to receive remuneration and the buyer to commercialise the intellectual property.
Importance of clear IP assignment
Unambiguous assignment of intellectual property rights is fundamental to avoid future disputes and ensure a transparent and equitable rights transfer.
It's crucial for a business and its stakeholders to maintain transparent records regarding the ownership of intellectual property rights.
Things to include in an IP rights template
When drafting an assignment of intellectual property rights template, consider including the following key elements:
Definition of Intellectual Property: Clearly define what is being transferred.
Details of Parties Involved: Include names and addresses of the assignor and assignee.
Transfer of Rights: Explicitly state the rights being transferred and any limitations.
Warranties and Representations: Outline any guarantees the assignor makes about the intellectual property.
Consideration: Detail any payment or compensation for the assignment.
Governing Law: Specify the law governing the agreement.
Signatures: Include space for the signatures of both parties.
Drafting notes for IP assignment agreement
While drafting the Assignment of Intellectual Property Rights, ensure that the rights to be assigned are explicitly and accurately described and that any warranties and further actions required for the effective transference of ownership are clearly outlined.
The template should presuppose various categories and consider potential infringements.
Understanding Intellectual Property rights
Intellectual Property Rights (IPR) are foundational in fostering innovation and economic development. They empower creators with exclusive rights to their innovations, providing a legal framework enabling individuals and companies to earn recognition or financial benefits from their inventions or creations.
Example of Intellectual Property
Apple's Logo: A trademarked design representing the Apple brand.
Harry Potter Series: Protected by copyright, allowing J.K. Rowling exclusive rights to reproduce her work.
Coca-Cola Formula: A famous example of a trade secret that is closely guarded by the company.
New Pharmaceutical Drugs: Often protected by patents, granting the inventor exclusive rights to produce and sell the drug for a specified period.
The essence of assigning Intellectual Property rights
Assigning Intellectual Property Rights is an essential mechanism in corporate transactions, and it clarifies the ownership and usage rights of intellectual property between the seller and the buyer.
This process helps eliminate disputes and ensures that both parties are on the same page regarding exploiting the intellectual properties involved.
The necessity of transparent ownership
Having a transparent and concise record of intellectual property ownership is indispensable. It provides transparent information about the rightful owner and sets a solid foundation for enforcing intellectual property rights, protecting them against infringement, and utilising them for business development.
Key components of an IP Rights Assignment template
When curating an IP rights assignment template, it is pivotal to encapsulate the following elements to maintain clarity and legal integrity:
Assignment Details: Clearly articulate the intellectual property being transferred and the scope of the rights being assigned.
Parties' Information: Detailed information about the assignor and the assignee.
Date of Assignment: The effective date from which the assignment is valid.
Terms and Conditions: Specific terms and conditions governing the assignment, including any restrictions or limitations.
Conflict Resolution: Mechanisms for resolving any disputes arising from the assignment.
Confidentiality Clause: Provisions for maintaining the confidentiality of sensitive information.
Termination Clause: Conditions under which the assignment may be terminated.
Comprehensive drafting
In creating an Assignment of Intellectual Property Rights, meticulous attention should be paid to detailing every aspect of the intellectual property involved, including any previous licenses or assignments. Adequate descriptions and specificity are crucial to avoid potential conflicts and ensure the effectiveness of the assignment.
Create an IP Rights Assignment template
Understanding and adequately assigning Intellectual Property Rights is crucial in safeguarding the interests of creators and companies.
A well-drafted assignment stipulates both parties' rights, obligations, and expectations, reducing the likelihood of disputes and fostering a harmonious business relationship.
Stay compliant with the Zegal template library
Zegal legal template are meticulously crafted with the precision of AI and the expertise of seasoned human lawyers, providing a unique blend of speed and reliability.
You can trust that Zegal agreements are legally sound and fully compliant with current regulations.
Whether you're a startup, SME, or a larger enterprise, Zegal contract management will automate and speed up your legal processes.
Using Zegal will reduce risk, save money, and improve efficiency. Let us take care of the paperwork so you can focus on running your business.
Don't compromise on speed or compliance. Stay secure, compliant, and efficient with Zegal.
Related Documents
If you're creating an Assignment of Intellectual Property Rights (IP Rights) Template, you may also be interested in the following documents:

Choose from 1000+ legal templates and draft contracts with ease and confidence.
Start now free
Contract and document management made easy.
Draft
Edit
Collaborate
E-Sign
Store
Automate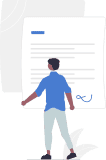 Pay As You Go
Purchase this specific template and generate a unique bespoke document in minutes.
$40-$80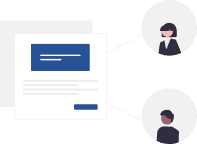 All-Access Plans
Create any document from our comprehensive template library on a fixed monthly plan.
From $120/month
Nice things people say about Zegal.
"Using Zegal allows us to take a lean and efficient approach that cuts costs while maximising results."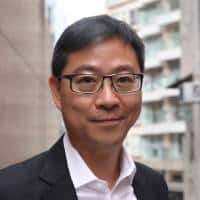 Alex So
Managing Partner

"Zegal is easy to use and customer service is responsive and helpful! I strongly recommend it!!"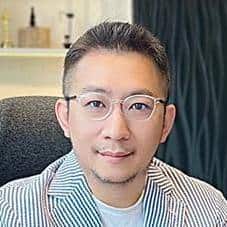 Alan NG
CEO

"Zegal makes onboarding a new client or employee fast and simple."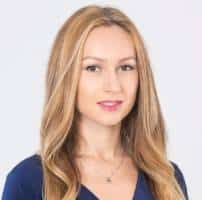 Veronika Kuznetsova
Managing Director

"Zegal really works well for all our legal documentation needs, and it is also user-friendly and mobile at the same time."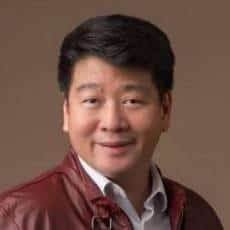 Daniel W. Ho
Managing Director & Principal Consultant

"Zegal is like my teammate, helps me draft the right template, quickly gets my work done, and also saves me money on legal needs."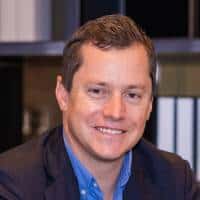 Alan Schmoll
CEO & Co-Founder

"With colleagues, partners, and clients across the globe, Zegal provides an easy-to-use tool that streamlines processes that saves costs and time."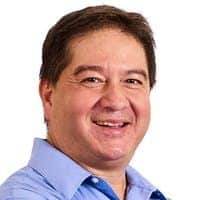 Tony Wines
CEO of Turnkey

"Zegal has been such a great help in my business operations."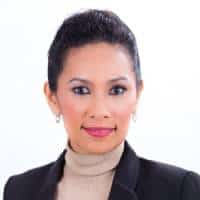 Amanda A Atan
Managing Director at VIBES Mastery

"With Zegal, we work smarter rather than harder. Being a business professional, a proper document management system is always a must."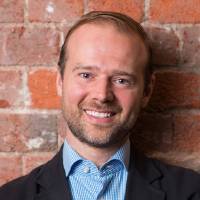 Edgar Kautzner
Managing Consultant

"Zegal, a platform for compact package of legal templates, secured e-signing, reasonable cost and high level customer service."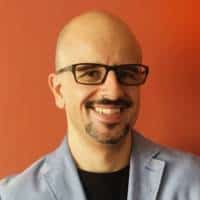 Paul Falzon
Director

"Zegal is easy to use, affordable and the platform is simple to navigate which makes the process of putting together a document fast and fuss-free."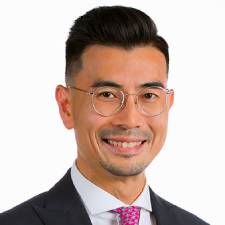 Jonathan Wong
Founder & Managing Director

"Love the new flow/design, very quick and easy to use now. I have done 2 or 3 customer contracts in a flash over the past 2 days."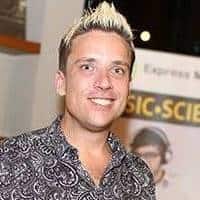 Chris Head
General Manager and Managing Editor

"Consistently positive experiences with Zegal's technology, and customer services teams, who ensure that our issues or questions are responded to immediately."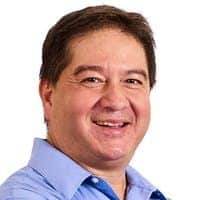 Tony Wines
CEO of Turnkey