What is a Social Media Policy?
By Alex Tanglao, Updated: 2023-01-18 (published on 2017-08-04)
Picture the following scenarios: Your employee Tweets a photo containing confidential information about your company. Another employee posts derogatory remarks about a team member on his Facebook page. In such cases, is there any action you can take as an employer to regulate your employees' conduct on social media platforms at your workplace?
What is a Social Media Policy?
This is where a Social Media Policy comes into the picture. With businesses becoming more social and projecting their image in the online world, what your employees post on their personal social media accounts can influence how your company is perceived.
What is a Social Media Policy?
A Social Media Policy, sometimes known as an Online Policy or a Responsible Use of Social Media Policy is a document that sets out the responsibilities and obligations that your employees must follow when using social media. This ensures that your employees know the extent to which using social media accounts is permitted at work, as well as what they should consider when using social media outside of work.
Why does my company need a Social Media Policy?
While your employees may be posting via their personal social media accounts, it may sometimes be in your interest to set expectations for acceptable and unacceptable use of social media in relation to your company. Your company may find a Social Media Policy beneficial for the following reasons:
Protect your company's reputation: What your employees post on a public platform about your company can have implications for your company's brand, and it is better to be safe than sorry when it comes to protecting your brand;
Set standards for employee use: A Social Media Policy helps to establish clear guidelines for employees and empowers them to assert their presence on social media to the benefit of your company without worrying that what they are sharing on social media could negatively impact their career;
Create consistency across channels: For public facing employees, it is beneficial to clearly lay down brand standards regarding the appearance and tone of their social media accounts. This would help clients identify your employees and engage with them.
Adapted from Hootsuite
Apart from the benefits that a positive social media image provides for your company, it is necessary to remember that your employees are also entitled to personal data rights and freedom of speech. As such, a Social Media Policy would have to balance between these two sets of interests, by setting out acceptable and unacceptable conduct of employees both within and outside of working hours, as well as post-employment.
In addition, cyberbullying is another situation that a Social Media Policy can address. This would show that your company takes these issues seriously and has provided a guide to meet and tackle such situations.
How should I get my employees on board with the company's Social Media Policy?
Gather your team. Involve your employees in developing your Social Media Policy as they are the ones who are best aware of the key areas of risk that need to be managed properly;
Focus on creating culture. Social media is dynamic. Acknowledge the social media cultural values of transparency, consistency, connection, creativity and promptness, and build processes that emphasise training, support and evaluation with these values in mind;
Separate overall policies from site-specific guidelines. Given that the social media landscape changes constantly, policies that are too narrowly focused on a single social media site may go out of date quickly. Think about the big picture;
Emphasise education. It is important to provide cyber-safety education to your employees to prevent problems before they start. This includes both job-related training to staff engaged in social media on your company's behalf, as well as general Internet safety for all employees;
Adapted from Social Media Examiner
What should I include in a Social Media Policy?
When drafting a Social Media Policy, it is important to focus on a number of key clauses, including the following:
Full name of the employee;
Employee's permission to use social media during working hours;
Person responsible for this Social Media Policy;
Media-related enquires regarding this Social Media Policy; and
Who is responsible for ensuring your company's employees comply with the laws on intellectual property.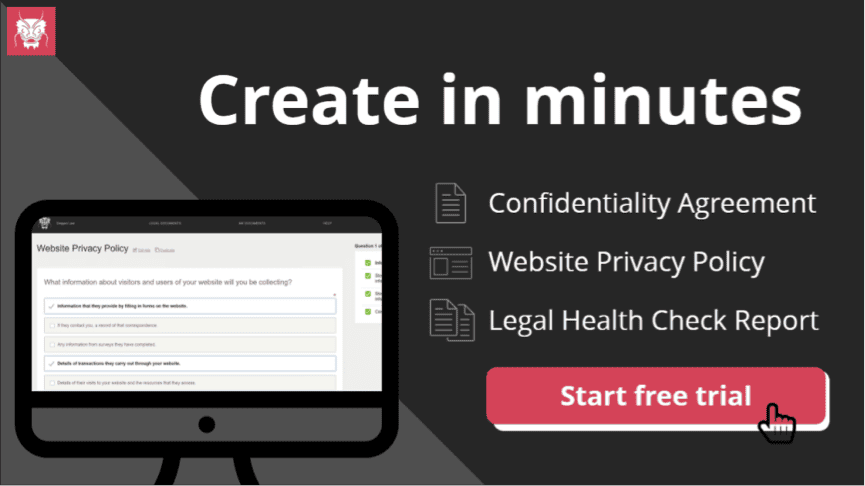 Do you have any tips for implementing a Social Media Policy?
Share with us in the comments below!
Tags:
Like what you just read?
---
Subscribe to our newsletter and be the first to hear of the latest Zegal happenings, tips and insights!