Basically, a Notice of Special Meeting of Shareholders is a notice that you give to the shareholders of a company to inform them of a special meeting. This notice includes the nature of business of the meeting. Along with who has called for the meeting, when and where the meeting is to take place, and when shareholders are to confirm their attendance. Typically, there is a requirement to hold a meeting of the company's members for a 'proper purpose' for the administration of the company. Usually, depending on jurisdiction and the details of your Constitution, you will need to provide notice at least a certain number of days from the date of the meeting.
What is in Notice of Special Meeting of Shareholders?
Generally, in typical corporate secretarial processes, shareholders must meet and document the results of those meetings. Essentially, these include annual meetings and other meetings as required by the corporate ordinance. Importantly, meetings that fall outside of those are known as special meetings. A notice must be sent to shareholders informing them of the special meeting.  Make sure to include the following information:
Date of the meeting – Depending on the jurisdiction, you must ensure that enough notice is given to the attendees
Place of the Meeting – The location where participants can meet and/or dial-in information for those that are remote
Date of confirmation – When participants must respond by to confirm attendance
Nature of the business – A brief agenda stating the purpose of the meeting and what business must be resolved
When Should You Use a Notice of Special Meeting of Shareholders?
Essentially, a formal notice to shareholders will instill trust in the corporate governance practices of the company. 
Can you use notice and access for a special meeting?
Apart from Investment funds, in respect of annual or special security-holder meetings, all reporting issuers' can use Notice-and-access. However, when it comes to use, an issuer's ability to use notice and access could be restricted by corporate law. Additionally, issuers' articles and by-laws need to be reviewed well before implementing notice and access.
Conclusion
In summary, you can generate a Notice of a Special Meeting of Shareholders in minutes using the Zegal template library.
You Might Also Like
Along with this document, make sure you see these other templates in our library:
The Zegal Template Library
Zegal's template library represents a complete and curated list of essential and premium business templates that can be used directly, for everyday business needs. Importantly, whether you're a startup or a larger enterprise, you will find that our Zegal automation solution allows anyone to create a legal agreement, any time, anywhere. All without a need for an expensive lawyer. Why do we do this? Well, we think that running your business day-to-day is important, and having these templates at your fingertips allows you to not miss a beat!
Lawyers draft and curate all of our legal templates for ease of understanding using plain English. Just fill out our guided questionnaires, and we will create the contract for you. Using our patent-pending expert rules engine, we automate the creation of complex legal contracts.
Try it for free today!
Ready to get started?
Create a free account now and explore all of the Zegal features.
No credit card required

Choose from 1000+ legal templates and draft contracts with ease and confidence.
Start now free
Contract and document management made easy.
Draft
Edit
Collaborate
E-Sign
Store
Automate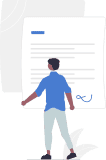 Pay As You Go
Purchase this specific template and generate a unique bespoke document in minutes.
$40-$80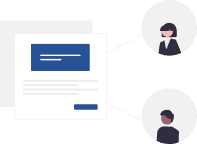 All-Access Plans
Create any document from our comprehensive template library on a fixed monthly plan.
From $120/month