What is a Supply of Services Contract?
A Supply of Services Contract is a short-form contract between a service provider and a customer for the provision of services.
Recommended for startups and small businesses
How to create a Supply of Services Contract
Make an agreement using Zegal templates
Get help from a lawyer anytime
Easy to Use Legal Templates
Quickly and easily create any legal agreement for you or your team.
Affordable Plans
Straightforward pricing plans and bespoke packages built to simplify all your legal demands.
Vast Document Library
Zegal's comprehensive collection of agreements means you always have what you need at your fingertips.
What is a Supply of Services Contract?
A Supply of Service Agreement is a contract between a customer and a supplier, that sets out the terms by which services will be provided by the supplier to the customer.
A Supply of Service Agreement is a legal document that defines the obligations and the rights of the customer and the supplier, in order to provide a specified service by the supplier to the customer.
It addresses key details like services to be provided, the agreement period, the purchase price, payment terms and conditions, and which party will own intellectual property rights in the works created.
What is included in a supply of services contract?
A Supply of Services Agreement is an essential tool that sets out the detailed provisions of the specified services that are acquired by the customer from the supplier, complied with the provisions stated in the agreement, including the responsibilities of both parties, the pricing, and the laws that will be applied on further disputes. Some of the important things to include in this agreement are:
Information about the parties: This agreement is an exclusive agreement between the supplier and the customer, so both parties should provide their name, and any important personal information regarding this agreement such as their addresses, and identify them as "Supplier" or "Customer", which will be their references throughout the agreement.
Pricing and payment information: This section sets out the charging, invoicing, and payment information, and its mechanism or process. It should also include any VAT, taxes, additional expenses that should be paid, and rate of interest if possible. If there are any pricing adjustments in the future, such as annual increases, for example, it should be stated in this section.
Duration of the agreement: Including the dates of supplying the services to the customer and the duration of supplying the specified services is an important pieces of information that should be included within the agreement.
Details of services provided: This part of the agreement is where the services, that are provided by the supplier, are fully explained. This part can be written as a project plan or as simple provisions that specify the service(s) that are agreed upon by the supplier and the customer, including a detailed description of the service, and the purpose of supplying the customers with the specified services.
Service provider responsibilities: This section sets out the key responsibilities of the supplier that are particularly relevant to the performance or supply of the services. it includes obligations that the services meet certain standards or specifications, delivery times, and a requirement that the services comply with all applicable laws.
Confidentiality: Since the supply of service agreement is a commercial contract or document, it should contain confidentiality provisions to ensure that any sensitive information passed between the parties in connection with providing or receiving the services will not be disclosed to anyone else.
Termination or discontinuation of services: This section sets out the parties' respective rights to terminate the agreement, which can be done when the other party commits a material breach of the agreement, repeatedly breaches the agreement, or is subject to one of a number of listed events associated with financial instability.
Why do you need a Supply of Services Agreement?
Supplying services is slightly trickier and more different from selling goods and products so the main purpose of a supply of services agreement is to have a clear agreement and understanding of expectations between a supplier and a customer. Services can be conditional or have limitations, these need to be clarified beforehand. This way, a supply of services agreement can help to mark off the agreement formally so there is no misunderstanding in the future. A clear and well put contract will help reduce the risks in the future by providing a clear reference point to look back at. 
When do you need a Supply of Services Agreement?
If a business or an entity is supplying services of any kind, a Supply of Services Agreement must be signed. It needs to be used when services are being provided both in the case of B2B as well as B2C. Any and all risks cannot be defined while supplying a service of any kind and so to prevent any sort of unrestricted liability, you need a Supply Services Agreement.
What are some sectors that use a supply of service agreements?
Supply of Service Agreements for software developers :
The tech world frequently makes use of the Supply of Service Agreements. If the service being supplied is software, the customer could be concerned about the performance of the software and also have concerns about its monitoring and troubleshooting. How these will be handled and resolved has to be clarified in the agreement. It is commonly used as a SaaS Agreement.
Supply of Service agreements for professional service providers:
There are numerous professional services that are frequently used. For instance, these can include media and design services, event management, or even photography and videography services. It is important to get the scope right in these cases. It helps to manage expectations and sets clear boundaries regarding what is to be expected. 
Supply of Service Agreements for creative sectors:
The creative industry deals with the supply of original ideas, materials as well as unique Intellectual properties. Hence it is crucial to have a service agreement in place for creative agencies. The Intellectual Property Rights and ownership of such materials must be clarified beforehand. Who will have the Intellectual Property Rights in case it is developed during the time of the two parties' relationship and under what conditions? Will one get exclusive rights over it or will it be owned by both parties?Similarly, does the customer have any right to make changes to the provided service, eg; if you are hiring a writer, can you change the wording at your own discretion or do you need permission from the supplier first? All of these have to be clear in the agreement beforehand. Hence it is best to agree upon such details
Top 5 issues to look out for in a Supply Agreement
Specifics of the scope of goods and services: Avoid ambiguity of any sort, and have the details set well. Eg; avoid terms such as "and others", and " among few".
Liability clauses: These are gray areas and failure to look at them closely could result in indirect losses. Examine them carefully.
Representations / Warranties (R/W): One should ensure that the main obligations are well covered within the range of R/W's.
Indemnities: Go through the indemnity clauses carefully and ascertain that the mention of events is those within your control. Evaluate if the losses are bearable or coverable.
Dispute resolution: While it is definitely better to resolve issues amicably and quickly, things can at times get out of hand. For such instances, there should be clear measures such as consultation, mediation, etc.
Contractor VS. Employee
You can engage in the service of both contractors as well as employees to get a job done. However, the two are quite different from one another.
Contractors are a great hire for projects where a specific skill set is required. It is comparatively inexpensive as you do not need to have an expert on your payroll at all times. On the other hand, employees are great for long-term work and projects as they will have a good idea of it from the beginning, the development until the very end.
However, there is no rule stating that the two have to be mutually exclusive and that you can choose only one. You can choose to have either one of them or both as required by your end goals.
What is an example of a service contract?
An agreement between a customer or client and a person or company who provides a certain service is called a Service Contract. This has to be done in writing to avoid any miscommunication in the future. Eg; a Service contract can be used as a work agreement between a freelancer and a company or a contractor and a homeowner. Service Contracts define the scope of work as well as the process involved.
Conclusion
A Supply of Service Agreement is a contract between a supplier and a consumer for providing services on the basis of pre-specified terms. The main purpose of having this agreement is to give a clear understanding of the responsibilities, legal rights, and obligations of both parties, to ensure that the specified services, provided by the supplier, are delivered to the customer accordingly.
You Might Also Like
Along with this document, make sure you see these other templates in our library:
The Zegal Template Library
Zegal's template library is a list of essential and premium business templates for your everyday legal needs.
Save money and time without sacrificing quality or missing vital legal requirements. Whether you're a startup or a larger enterprise, Zegal lets anyone create a legal agreement.
Let us take care of the legals so you can focus on running your business.
If you need more help, our "Talk to a Lawyer" feature gives you access to a qualified lawyer to get all the expert advice you need.
Try it for free today!
Ready to get started?
Create a free account now and explore all of the Zegal features.
No credit card required
Related Documents
If you're creating a Supply of Services Contract, you may also be interested in the following documents:

Choose from 1000+ legal templates and draft contracts with ease and confidence.
Start now free
Contract and document management made easy.
Draft
Edit
Collaborate
E-Sign
Store
Automate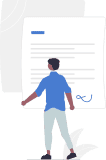 Pay As You Go
Purchase this specific template and generate a unique bespoke document in minutes.
$40-$80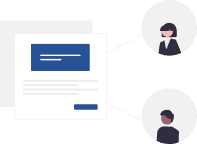 All-Access Plans
Create any document from our comprehensive template library on a fixed monthly plan.
From $120/month
Nice things people say about Zegal.
"Using Zegal allows us to take a lean and efficient approach that cuts costs while maximising results."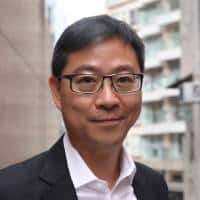 Alex So
Managing Partner

"Zegal is easy to use and customer service is responsive and helpful! I strongly recommend it!!"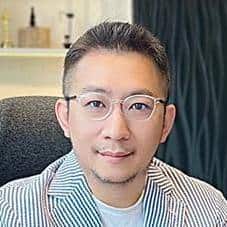 Alan NG
CEO

"Zegal makes onboarding a new client or employee fast and simple."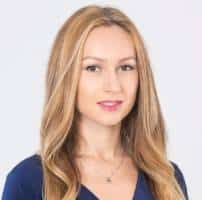 Veronika Kuznetsova
Managing Director

"Zegal really works well for all our legal documentation needs, and it is also user-friendly and mobile at the same time."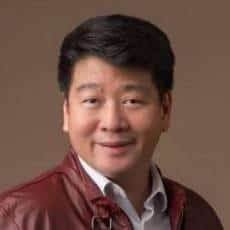 Daniel W. Ho
Managing Director & Principal Consultant

"Zegal is like my teammate, helps me draft the right template, quickly gets my work done, and also saves me money on legal needs."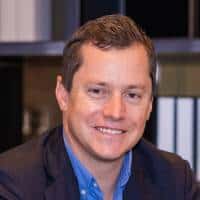 Alan Schmoll
CEO & Co-Founder

"With colleagues, partners, and clients across the globe, Zegal provides an easy-to-use tool that streamlines processes that saves costs and time."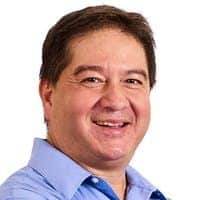 Tony Wines
CEO of Turnkey

"Zegal has been such a great help in my business operations."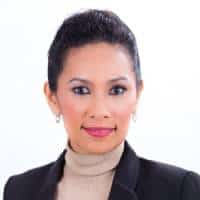 Amanda A Atan
Managing Director at VIBES Mastery

"With Zegal, we work smarter rather than harder. Being a business professional, a proper document management system is always a must."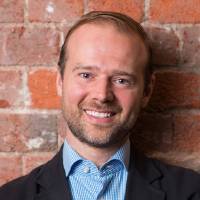 Edgar Kautzner
Managing Consultant

"Zegal, a platform for compact package of legal templates, secured e-signing, reasonable cost and high level customer service."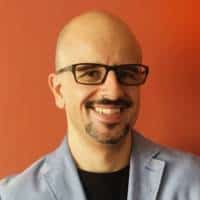 Paul Falzon
Director

"Zegal is easy to use, affordable and the platform is simple to navigate which makes the process of putting together a document fast and fuss-free."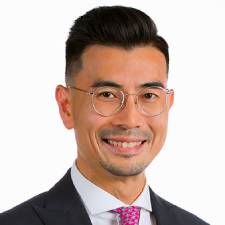 Jonathan Wong
Founder & Managing Director

"Love the new flow/design, very quick and easy to use now. I have done 2 or 3 customer contracts in a flash over the past 2 days."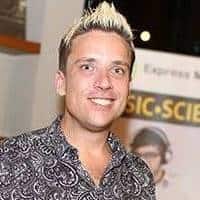 Chris Head
General Manager and Managing Editor

"Consistently positive experiences with Zegal's technology, and customer services teams, who ensure that our issues or questions are responded to immediately."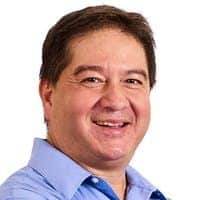 Tony Wines
CEO of Turnkey