What is a Shareholders' Resolution to Issue Shares?
A Shareholders' Resolution to Issue Shares is a resolution to be passed by the shareholders of a company to approve the allotment and issue of new shares.
What is Shareholders' resolution to issue shares?
A Shareholders' Resolution to Issue Shares is a resolution to be passed by the shareholders of a company to approve the allotment and issue of new shares. This document may be used for the issue of ordinary shares or preference shares. Generally, the power to authorize allotment and issue of shares rests with shareholders. For example, if the company has a new incoming shareholder, changing the shareholding proportion of the existing shareholders.
After using this Shareholders' Resolution to Issue Shares, remember to: -file the relevant form to update the relevant government department or registry within the statutory time limit; -issue and deliver new share certificates; -and update the register of members of the company.
When should you use a Shareholders' Resolution to Issue Shares?
-If a general meeting (i.e., a meeting of shareholders) is convened to issue shares, use a Minutes of a General Meeting to Issue Shares -If the company has only one shareholder or the shareholders choose to pass the resolution by way of a written resolution, use a Written Resolution to Issue Shares.
What is the difference between the issue and the allotment of shares?
Issue of share is a process in which companies issue shares to shareholders (these shareholders might be individuals or corporates). An allotment of shares is the division of shares between those who have applied for those shares. For instance, if a company issues 1000 shares and 100 people have applied for it, then each applicant is allotted 10 shares.
Who decides how many shares a company can issue?
Normally when a company is starting its operation, the total number of shares which it can issue is decided. However, in some cases those numbers need to be adjusted; at that time shareholders' votes decide whether to increase or decrease the number of shares.
What is an Initial Public Offering (IPO)?
An IPO is a process of offering shares of a private company to the general public. It helps companies to raise capital from public investors. Any company who wants to get listed on an exchange can issue an IPO and those shares are traded in an open market. Many investors buy those shares in large quantities and sell them through secondary market trading.
What right do all common shareholders have over a company?
The main rights that all common shareholders have over a company are: Voting Rights: Every shareholder has a voting right to elect the directors in the company annual meeting. If they are not able to vote physically, they can do so by using a proxy and mail in their vote. Ownership in a portion of the company: Every shareholder has some amount of ownership in the company. However, the influence of shareholders over a company entirely depends upon the number of shares he/she acquires. They also have a claim on the portion of assets owned by the company. Right to dividends: Dividends can be defined as the sum of money paid to shareholders by the company out of its profits. So, whenever the company makes some profit all the shareholders have the right to get the dividends out of that profit. Right to transfer ownership: All the common shareholders have the right to sell their shares to another person according to their needs. When they sell their shares, automatically the ownership gets transferred to another person. Right to information: Shareholders are also entitled to the right to information such as examining basic documents like company bylaws and minutes done by board meetings.
Equity Shareholder Vs.Preference Shareholder
Equity shareholders and preference shareholders have different rights. For instance, Equity Shareholders have the right to vote in every resolution put before the company, but preference shareholders on the other hand have the right to vote on specific resolutions. Also, the voting right on a poll for equity shareholders is in proportion to the share in the paid-up equity share capital, while for preference shareholders it is proportionate to the share in the paid-up share.
Conclusion: Shareholders' resolution to issue shares
To conclude, every business that deals with shares need Shareholders' Resolution to Issue Shares. Most companies will need more capital at some point of time to grow and expand their business. To do that it can either borrow a loan or issue shares. When the time comes to issue more shares, follow a standard process using Zegal's automated document generation platform.
You Might Also Like
Along with this document, make sure you see these other templates in our library:
The Zegal Template Library
Zegal's template library is a list of essential and premium business templates for your everyday legal needs.
Save money and time without sacrificing quality or missing vital legal requirements. Whether you're a startup or a larger enterprise, Zegal lets anyone create a legal agreement.
Let us take care of the legals so you can focus on running your business.
If you need more help, our "Talk to a Lawyer" feature gives you access to a qualified lawyer to get all the expert advice you need.
Try it for free today!
Ready to get started?
Create a free account now and explore all of the Zegal features.
No credit card required

Choose from 1000+ legal templates and draft contracts with ease and confidence.
Start now free
Contract and document management made easy.
Draft
Edit
Collaborate
E-Sign
Store
Automate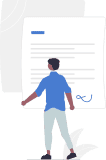 Pay As You Go
Purchase this specific template and generate a unique bespoke document in minutes.
SG$ 80-550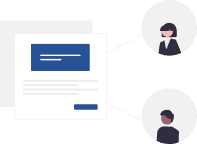 All-Access Plans
Create any document from our comprehensive template library on a fixed monthly plan.
From SG$120/month