Welcome to Zegal Instant: Transforming Legal Contracts
Instant. Reliable. Secure.
No paperwork, no hassle, just the freedom to seal your deals faster and smarter.
Zegal Instant: Streamline your legal processes faster
With the introduction of Zegal Instant, we're redefining convenience in the world of legal documentation. This state-of-the-art app is specifically designed to cater to the needs of the modern-day individual and businesses alike, making it possible to generate and sign legal documents from the palm of your hand.
Zegal Instant is the legal app that revolutionises the way you create and sign legal contracts.
Features designed for a fast-paced world
Instant Legal Contracts:
Craft and sign legal contracts in an instant, without the need for paperwork or delay.
QR Code Scanning:
Swiftly start your legal contracts by scanning a provided QR code. No more waiting, just instant action.
Security and Compliance:
Have peace of mind knowing that Zegal Instant ensures your contracts are both secure and legally compliant.
Ease of Use:
With our user-friendly interface, creating legal contracts has never been simpler or more accessible.
Transforming legal contracts
Zegal ushers in a new era with Zegal Instant, a sophisticated solution designed to cater to the dynamic demands of modern businesses and individuals. With Zegal Instant, you can create and sign legal documents quickly and securely from your smartphone, facilitating operations no matter where you are.
Enhancing efficiency in real-time business scenarios
Preparing for a key meeting, AzureTech's Sales Director uses Zegal Instant to promptly fulfill SkyHigh Enterprises' requirement for a signed NDA.

Scanning a provided QR code, an NDA form appears on their smartphone.

Quickly filled and digitally signed, a legally compliant NDA is ready before the meeting, allowing the focus to remain on important business discussions.
Request & Access
The Sales Director at AzureTech receives an NDA request from SkyHigh Enterprises. They use the Zegal Instant app to scan a provided QR code and access the required NDA form.
Complete & Sign
The Director proceeds to fill out necessary details in the form, digitally signing it within the app using a simple, streamlined process.
Share & Proceed
The completed and signed NDA is then securely shared with SkyHigh Enterprises through the Zegal Instant app, ensuring legal compliance and enabling focused business discussions.
Explore Zegal Success Stories
Delve into our collection of compelling case studies to see how Zegal's contract management platform has transformed the way businesses handle their legal operations.
Our clients have experienced increased efficiency, reduced risk, and more streamlined processes. Discover how Zegal can propel your business and leave a lasting impact on your successes.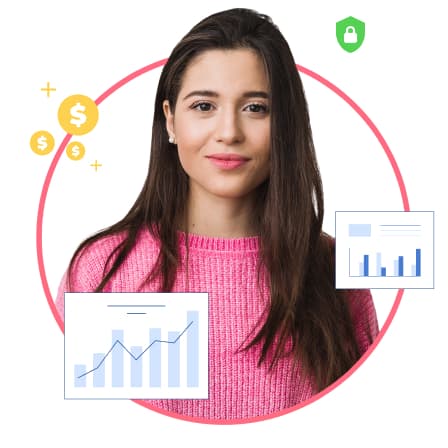 Why choose Zegal?
With Zegal, you can reduce legal risks and improve the efficiency of your legal workflows, allowing you to focus on your core business operations. Our platform is flexible, scalable, and tailored to the needs of enterprises of all sizes and industries.