5 Employee Onboarding Best Practices to Follow in 2023
By Guest Post, published: 2023-07-03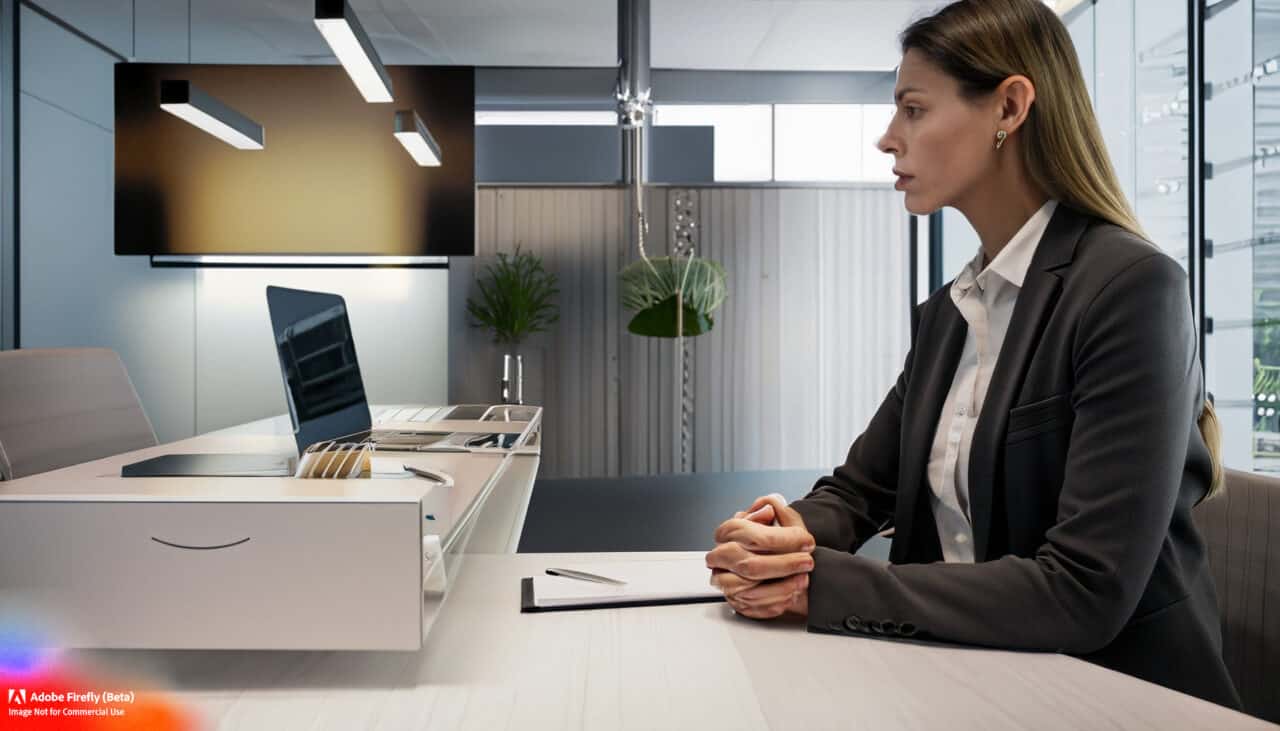 An effective onboarding process is crucial to the success of your organization, and that's why it's important to learn employee onboarding best practices in 2023.
What's more?
Innovative organizations that follow employee onboarding best practices in 2023 enjoy many benefits, including:
Improved employee productivity
Increased employee engagement from the beginning
Better talent attraction
Organization loyalty
However, despite the importance of strategic employee onboarding, 47% of organizations struggle with onboarding employees or contractors: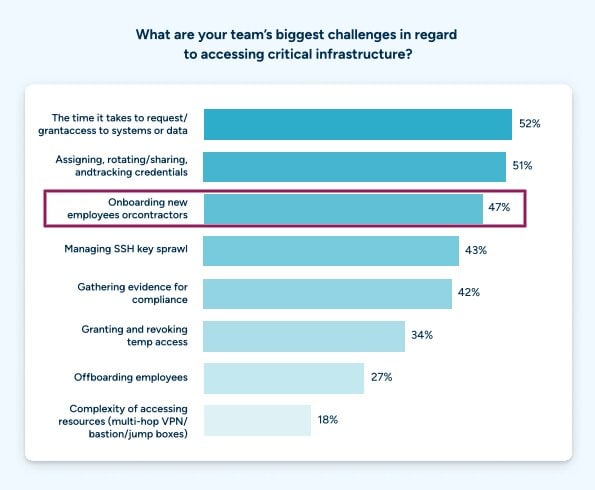 Image via StrongDM
In fact, according to a 2022 Paychex survey report, 32% of respondents find their latest onboarding experience to be confusing, and 22% find it disorganized:
Image via Paychex
The same survey also reveals that 50% of newly hired employees plan to quit when onboarding fails to meet their expectations.
Truly, a poor employee onboarding experience can lower your employees' confidence and decrease their engagement levels. This ultimately forces many employees to jump ship when they get new, more exciting opportunities elsewhere.
To avoid this, you need to implement a strategic 2023 employee onboarding process.
5 Employee Onboarding Best Practices You Must Follow
Here are the effective strategies for onboarding your new hires to keep them happy, engaged, and satisfied.
Pro tip: For better employee retention, consider giving your new hires learning opportunities. You can read this Thinkific review by Attrock to learn how the online course creation platform can help you with it.
1. Welcome New Hires
During their first days at the workplace, new hires have a lot of people to interact with and tons of information to absorb.
Apart from that, there are new policies, processes, tasks, and technology to familiarize with.
This can be overwhelming for your new employees.
One of the employee onboarding best practices here is to make them feel welcome so they can blend in with their new work environment. You can give them a welcome kit to celebrate their first day at work.
You can schedule a welcome chat for them to introduce themselves so you get to know each other better.
Allow your new hires freelancer or employee the freedom to ask any questions they may have.
During the introduction stage, involve other workers too. Their supervisor or line manager should also welcome them and provide context around the roles they will be undertaking.
You can also use explainer videos to make engaging video introductions for your new hires. This can help them feel at home.
Additionally, mentioning new employees on social media can foster a sense of community and keep your team members connected, even when working remotely.
2. Pre-onboard New Employees
First impressions matter when it comes to onboarding new hires. And when you wait until the last minute, you'll end up rushing things.
So, you need to keep your new hires ready before the start date.
Pre-onboarding your new employees can make them thrilled about their new role and keep them engaged until their start date.
Your role here is to allow new hires to access the right tools that can set them up for success.
Other things you can do during the pre-onboarding process include:
Getting them to sign their contract and return it
Creating their work email
Giving them login information for different platforms
Asking them for any relevant information you want such as their emergency contact, address, etc.
To get your pre-onboarding process right, I recommend creating an employee onboarding checklist. This will help you get all the important things addressed before your new hires start their work.
3. Provide Your New Hires Access to Crucial Information
This is probably one of the most overlooked employee onboarding best practices by most HR professionals.
Many focus on introducing new hires to company policies and other necessary documents forgetting that they are the only ones who have access to them. By providing new hires with onboarding documentation, the company empowers them to become familiar with its structure, processes, and expectation.
As you welcome your new employees, you should also give them access to any information they need.
For instance, you could give them links to HR policies, working locations, offices, etc.
A good rule of thumb is to have an onboarding software where new hires can sign in and access all the important organizational information.
4. Create a Solid Onboarding Plan
The last mistake you want to make is to start the onboarding process without knowing what tasks you need to take, who to involve during the process, as well as their tasks.
Having a plan can help ensure everyone understands their roles.
Include all the important information and elements you need in your plan before the start date.
Also, ensure you review the plan together with everyone who will be involved during the onboarding process.
Ensure that both the new hire and their line manager approves the onboarding plan before you start using it.
5. Set Concrete Time-Bound Goals
Next in our list of employee onboarding, best practices is to set goals that will guide the new hires during their probation period.
Goal-setting is important as it helps new hires to measure their performance and adjust accordingly.If you get this right, you can turn your employees into brand ambassadors who can promote your brand further.
Conclusion
By following these employee onboarding best practices, you will keep your new hires happy, satisfied, engaged, and more productive from the beginning.
Furthermore, having a strategic plan to onboard new hires can help to boost retention rates.
This will go a long way to improving your organization's bottom line.
Author Bio – Reena Aggarwal
Reena is Director of Operations and Sales at Attrock, a result-driven digital marketing company. With 10+ years of sales and operations experience in the field of e-commerce and digital marketing, she is quite an industry expert. She is a people person and considers the human resources as the most valuable asset of a company. In her free time, you would find her spending quality time with her brilliant, almost teenage daughter and watching her grow in this digital, fast-paced era.
Author Headshot: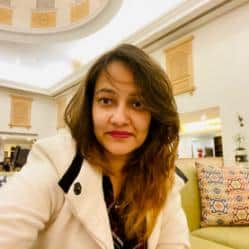 Social connects: LinkedIn, Twitter
Tags:
Like what you just read?
---
Subscribe to our newsletter and be the first to hear of the latest Zegal happenings, tips and insights!