Company Incorporation Step by Step: Taiwan
By Celestine Loh, Updated: 2023-01-18 (published on 2020-06-04)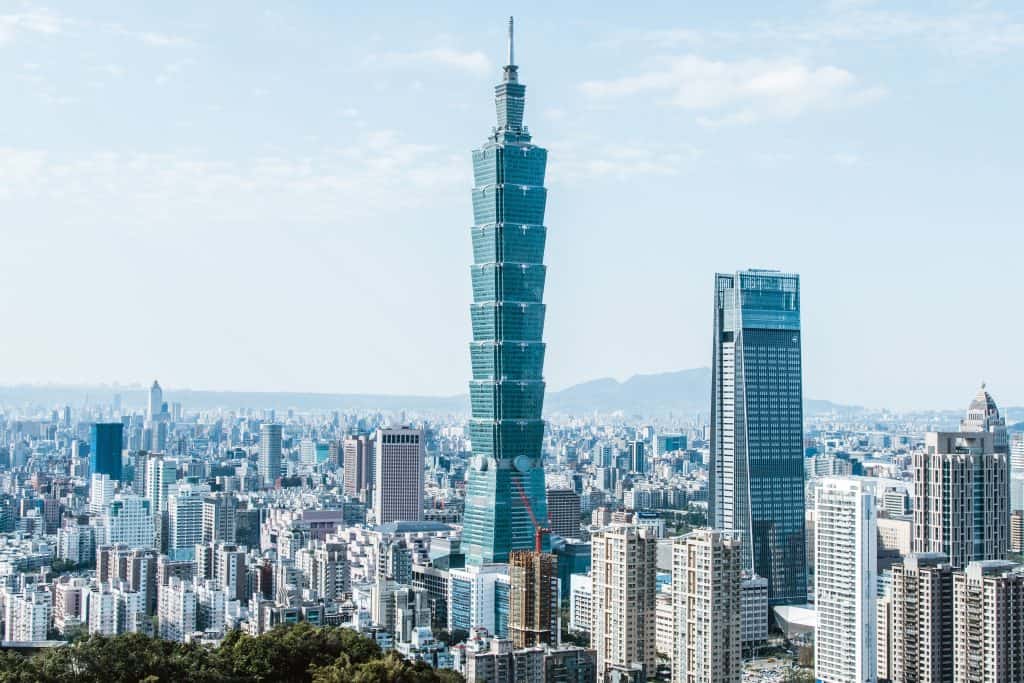 This article covers the steps to registering a company in Taiwan. Read on for details on Taiwan's requirements, procedures, and the estimated timeline to get your company incorporated. 
Minimum Setup Requirements to Register a Company in Taiwan
Director – 1 

Shareholder – 1

Supervisor – 1 (only for companies limited by shares)

Registered business address in Taiwan (must be a physical commercial or commercial-cum-residential building) 

Articles of Association 

Registered Capital 

Local Agent
*All corporate documents must be prepared in Chinese.
Registration Timeline 
The estimated timeline for the entire registration process is 4-6 weeks from the very start till the end. However, the actual process for the application for registration of company takes only 6 working days. 
Step 1: Preliminary registration procedure
Initially, there are a few steps to take before the actual process of registration. 
1.1 Lease of Office Space 
As mentioned, the address of the office space must be in a physical, commercial or commercial-cum-residential building. 

There must be a tenancy agreement if the company does not own the address 
1.2 Appointment of Director(s)
Appointed director(s) must give official consent through a written agreement.
1.3 Legalisation of Required Documents
All required identity documents (e.g. Certificate of Incorporation and Articles of Incorporation) as well as Board Minutes and Power of Attorney for Appointment must be legalised. Other documents like photocopies of passports and addresses might be required.
Step 2: Application for Registration
2.1 Company name search and reservation
Intended company names must first be searched on the Ministry of Economic Affairs, R.O.C to ensure name availability. The cost of pre-inspection of the company name intended is NT$150 and the entire process to get the name approved and reserved is approximately 2 working days. 
*The official company names must be in Chinese according to Taiwan laws. Therefore, you can apply to have an English name and have it pre-inspected and reserved for free additionally. 
2.2 Submission of Relevant Documents
Upon reservation of the company name, all relevant documents required for the registration must be submitted to the Ministry of Economic Affairs in order for the registration to formally begin. Upon submission, the Ministry of Economic Affairs has 10 working days to approve the request for formal registration.
Required documents:
Name of Company (must be in Chinese)

Scope of Business (Principal Business Activities)

Minutes of Meeting or a Written Resolution – documentation of the decision to set up a company in Taiwan and the appointment of directors

Legalised Identity Documents of Shareholders

Legalised Identity DOcument of the Local Agent (if it is a foreign parent company)

Identity Documents (passport and address) of each Director

Lease Agreement 

Amount of registered Capital
2.3 Carving of Company Chop 
It is mandatory for the company to have a company chop which will be used for opening a company bank account 
2.4 Opening preparatory bank account 
Once the bank account is open, there needs to be some initial capital deposited into the bank account. After which, there must be a capital verification process where an accounting firm has to issue a capital verification report. The report must be filed for the purpose of company registration.
2.5 Application for Registration
Once the capital verification report is ready, all registration application documents can be submitted together to the business registration authority to officially register the company. This will cost NT$1,000 and the duration of the entire process of step 2 will taking approximately 29 working days.
Step 3: Tax Code Application
The last step is to apply for a company Tax Code with the State Tax Bureau, which will take around 5 working days. 
Once the process of registration is completed, the company will receive the following official forms in order to formally commence business:
Company Recognition Form

Company Registration approval letter and registration form 

Business tax registration form and approval letter

Company chop

Uniform tax invoice collection certificate

Import and Export registration
Accounting
All companies are required to maintain accounting records as well as prepare financial statements in accordance with Taiwan's Generally Accepted Accounting Principles (GAAP). The accounting year follows the general calendar year (1st January – 31st December), however, a company can request for a financial year that differs from the calendar year. 
Corporate Tax Requirements
All profit-seeking companies are taxed according to Taiwan's laws. Taiwan adopts a progressive taxing scheme on a company's taxable income. More details can be found here.
Annual General Meeting
Companies limited by shares must convene an annual general meeting.
This article does not constitute legal advice.
The opinions expressed in the column above represent the author's own.
Start managing your legal needs with Zegal today
MORE IN THIS SERIES: Company Incorporation: Hong Kong, Singapore, Japan, New Zealand, Australia,Taiwan, Macau, China, Philippines, BVI, Vietnam,Thailand, Indonesia, Cayman Islands, United Kingdom
READ MORE: Documents required when incorporating your business
FURTHER READING: Company Incorporation Step by Step: Australia
Like what you just read?
---
Subscribe to our newsletter and be the first to hear of the latest Zegal happenings, tips and insights!