How Does a Job Offer Letter Differ from an Employment Contract?
By Will Elton, Updated: 2023-09-11 (published on 2023-07-24)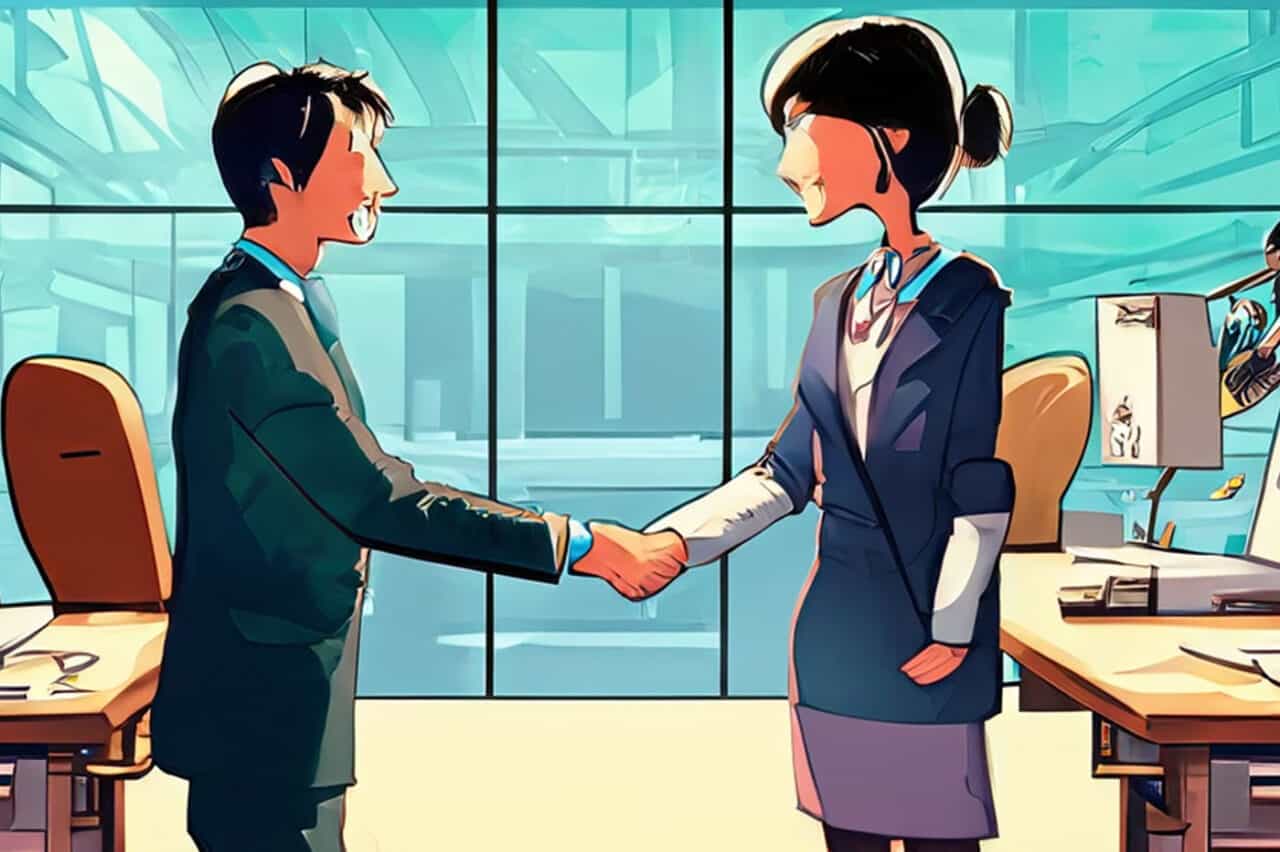 Generally, it's quite common for a would-be employer to send a job offer letter.
In essence, this is meant to quickly formalise a candidate's offer in an attempt to tie them in as a prospective employee.
Things move pretty quickly in a place like Hong Kong, and people tend to job-hop and can get snapped up before you've even had time to decide.
However, it doesn't remove the need for an employment contract. A job offer letter serves as an incentive to keep the prospective employee from accepting a job elsewhere.
What is a job offer letter?
An offer letter or a job offer letter is a formal letter sent to a prospective employee you have selected and decided to hire for the position in your organisation.
It serves as a written confirmation of an offer. Also, it will contain clear terms and conditions of the job for both the employee and the employer.
When signed, it indicates an agreement between the employer and the employee that the job has been offered by the employer and accepted by the employee under the outlined terms.
If you want to get an offer out to a candidate fast but haven't got sufficient details for the full employment contract, an offer letter is a great way of summarising the offer.
Usually, a job offer letter is followed by a detailed employment agreement that elaborates on the terms and conditions included in the letter.
What should I include in a job offer letter?
Job title (position title): the title of the offered position, e.g., Finance analyst, Product manager, Back end developer etc.
Location: the workplace location from where the employee will work, e.g., company address, work from home, etc.
Job description: the details of the job or key performance areas of the candidate;
Starting date
Probationary period (if any)
Hours of work: full-time position or part-time,
Salary and benefits: base salary for the position offered, allowances and reimbursements (if any), medical insurance (if any), stock options, other employee benefits; pay period (monthly basis, weekly basis etc.), paid time;
Leave benefits: annual leave, sick leave, maternity leave, paternity leave etc.
Confidentiality and intellectual property: period for which confidential information must not be disclosed, ownership of rights to intellectual property created during employment;
Any special conditions of employment: separate non-disclosure agreement to be signed, employment visa to be maintained throughout employment, background check to be allowed, mandatory reference checks;
Conditions for termination: notice period, written resignation letter, or termination letter to be served;
A deadline for them to accept.
How long does an offer letter remain valid for acceptance?
Usually, a job offer letter has an expiration date. Effectively, this a deadline for the job offer acceptance by the candidate.
Generally, it is valid if the candidate accepts and signs the offer letter on or before the expiration date. So, always be careful to confirm your acceptance of the offer by signing and returning the letter before the deadline.
In some cases, it is specifically mentioned that the accepted and signed offer letter should be returned to the employer within the expiration date.
However, in other cases, the date of the signature is set as the deadline. Thus, the time taken for the signed offer letter to reach the employer is excluded/ignored. So be careful to read and confirm your deadlines correctly.
Is a job offer letter legally binding?
Yes, a job offer letter or an offer of employment letter is legally binding once the employee accepts the offered position by signing the job offer letter.
How can I create a job offer acceptance letter?
You can create an offer letter using Zegal's job offer letter template. It's quick and easy, and no legal knowledge is required.
Just be sure to include the terms and conditions above.
Can I send a job offer acceptance letter via email or phone?
Yes, you can email an offer. And although you can offer a job via phone, a formal job offer letter cannot be served over a call.
What are the other names for an offer letter?
Formal job offer letter
Offer letter
Written Job offers
Job offer acceptance letter
Offer letter with a job description
Job offer templates
Job offer email template
Simple job offer letter
The Zegal Template Library
Zegal's template library represents a complete and curated list of essential and premium business templates for everyday business needs.
Whether you're a startup, SME, or a larger enterprise, you will find a Zegal solution to create a legal agreement anytime, anywhere.
All without a need for an expensive lawyer. Why do we do this? Running your business day-to-day is important, and having these templates at your fingertips allows you not to miss a beat!
Lawyers draft and curate our legal templates for easy understanding using plain English.
Just complete our guided questionnaires, and we will create the contract for you. Using our patent-pending expert rules engine, we automate the creation of complex legal contracts, ensuring accuracy and efficiency in contract management.
Our system enables seamless tracking, updating, and organising of contracts throughout their lifecycle, providing a comprehensive solution for effective contract management.
You Might Also Like
Along with this document, make sure you see these other templates in our library:
Tags:
Like what you just read?
---
Subscribe to our newsletter and be the first to hear of the latest Zegal happenings, tips and insights!