Inventory Management Tips
By Jolene Rutherford, Updated: 2023-09-18 (published on 2020-04-29)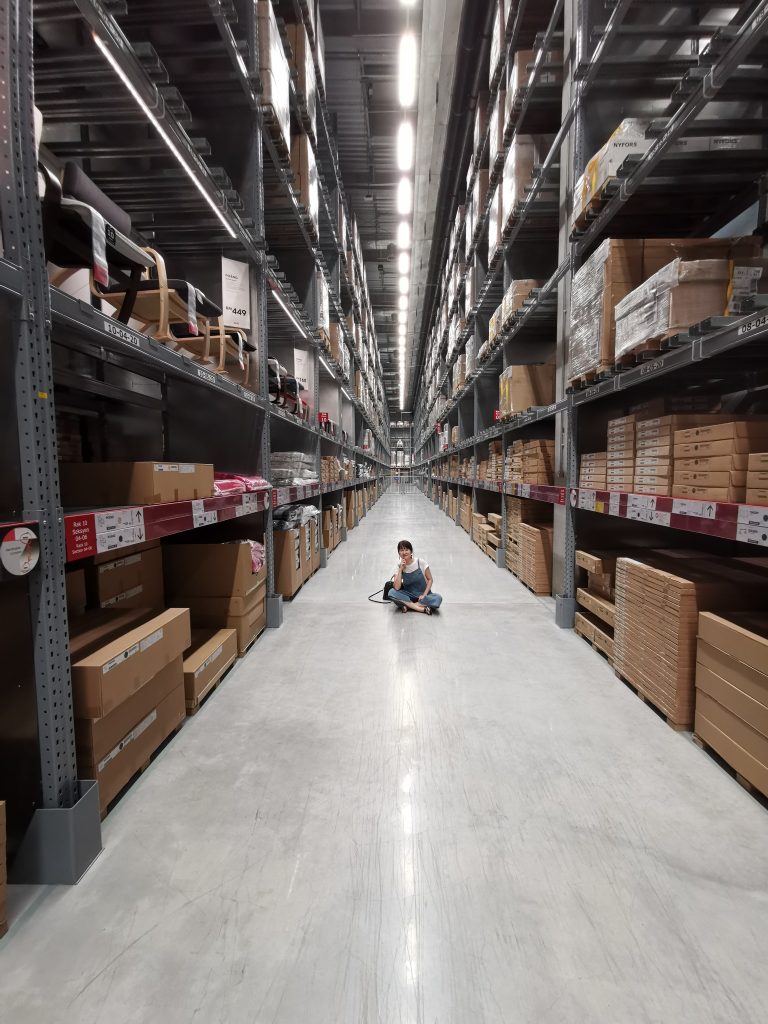 Inventory management is one of the most cumbersome processes for every growth-oriented eCommerce store. This is especially true in the modern competitive online market. Entrepreneurs need to stay on top of the latest trends and developments in the field in order to maintain their competitive advantage. You might be running a digital store, but you're still handling physical products. All of which you need to store in a warehouse properly, handle with care, ship quickly, and deliver to your customers in pristine condition and in record time.
To achieve all of this and to manage your inventory efficiently and effectively, you need to make some key changes to this process. We'll show you how migrating your business to the cloud will achieve better productivity and efficiency across the board. We'll also look at the most effective inventory management tips that you should employ to take your online store forward.
Base all decisions on actionable data
All good business decisions are, or at least should be, based on relevant, timely, and actionable data. In other words, you can't hope to manage your inventory like the giants in the eCommerce industry if you only follow your instincts and do what other successful stores do. What might work for someone else, might not work for you. In reality, inventory management is something that is unique to every business. But there are some key rules and best practices that you can employ. With that in mind, the first best practice is to leverage AI-driven big data analytics. This will help you make better decisions and to optimise your inventory according to the current and future demand in your market.
Big data analysis is not something you can do manually anymore. This is simply because there is so much information flowing around the online world, making it a costly and exhaustive process. You need to automate this process as much as you can to achieve your goals. However, big data analysis is not the only thing that you should automate. 
Automate as much as you can
In the modern tech-driven world, automation is one of the pillars of a successful business. This is especially true for online stores that are undergoing a rapid growth spurt, as the demand for their products continues to rise month after month. You need to be well-equipped to handle a surge in traffic and conversions. You need to process all orders quickly, preferably shipping them out the next day if customer satisfaction is your goal. So, the first thing you need to automate is customer service and order fulfilment.
Let's assume that you already have a robust document management system where you will store all of your important business and customer data. Now you should integrate an AI-driven chatbot to process orders quickly. And you should automate the order placement process as well in order to get the order moving down the pipeline as quickly as possible. Your workers in the warehouse should receive the order almost instantly and get to work right away. However, be sure to consider implementing hardware automation as well to enable automated product fetching, packaging, labelling, and loading in the warehouse.
Leverage inventory management software
Digital technologies aim to make running a business a little less stressful and a lot more cost-effective. This is essential if your goal is to improve operational efficiency and stay ahead in a competitive industry. For example, the manufacturing sector is increasingly expanding into the eCommerce realm. This is why leaders are now integrating comprehensive manufacturing software for small business to control every aspect of their operation, including inventory management and the cumbersome eCommerce integrations and applications.
No matter if you're in the manufacturing sector or if you're running an online clothing store, it's important that you integrate a cloud-based management system. You need one that will allow you to manage your entire online store from a centralised location, and optimise your inventory in real time. Be sure to choose an inventory management tool that will allow you to monitor and manage orders from multiple locations such as your site, social media, email orders, and more. 
Follow the FIFO rule
To achieve stellar warehouse efficiency, you should follow the simple yet highly effective FIFO rule. The popular acronym stands for "first in, first out". It helps eCommerce stores that deal in perishable goods such as food or cosmetics move the products that are reaching their expiration date. This minimises your product waste rate and ensures that the new arrivals in your warehouse will be put in the back rows to wait their turn instead of being shipped first. It's a simple rule, but one that will reduce financial expenditure. 
Consider adding outsourcing and drop-shipping
On a final note, if you're experiencing a surge in traffic and conversions and exceeding the capacity of your warehouse, you should consider one of the following. Firstly, you can look for a bigger warehouse, which is cost-intensive to say the least. Or, you can add outsourcing and drop-shipping to your strategy instead.
Rather than cramming products into your warehouse, consider outsourcing inventory management and warehousing to a specialised company. This will alleviate some of the pressure off of your operation. Likewise, you can transfer some of your order management to drop-shippers who will handle the process for you. These two solutions will buy you just enough time to find a bigger warehouse or to implement a better inventory management system. 
Wrapping up 
eCommerce leaders have to manage many key processes in order to run a successful online operation. Inventory management is one of them. Be sure to implement these solutions in order to make this cumbersome process cost-effective and productive.  And most importantly, to improve your bottom line in the months and years to come.


Jolene Rutherford is a marketing specialist – turned blogger. Interested in digital marketing and new technology trends. Love sharing content that can help and inform people.
This article does not constitute legal advice.
The opinions expressed in the column above represent the author's own.
Start managing your legal needs with Zegal today
READ MORE: Data Privacy For Beginners
FURTHER READING: 5 Branding Lessons For Those Who Know Nothing About Branding
Like what you just read?
---
Subscribe to our newsletter and be the first to hear of the latest Zegal happenings, tips and insights!