5 Steps for Successful Customer Support for Your Startup
By Paris, Updated: 2023-10-13 (published on 2022-07-25)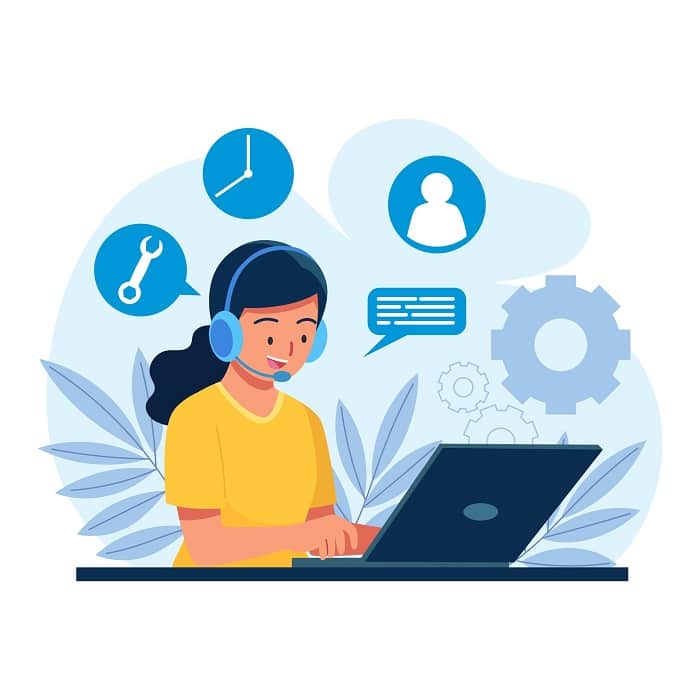 Customer service can be quite beneficial in helping your startup stand out in the market. However, it could be a reason for its failure too. Without a customer support team, you are just a group of people tossing your products around.
70% of customers will refuse to make a purchase if the customer service does not meet their expectations.
The fix? In this article, you'll find five basic tips on providing an outstanding customer experience analysis within a small team.
1. Meet your customers where they are
Customer support is about communication. Ideally, each of your website visitors will feel comfortable with different ways to get help. But there is a problem; a customer prefers phone calls, the second live chat, and the third one prefers self-service.
Just imagine the situation of an introverted hermit trying to find the reasons for an order delay from the following store: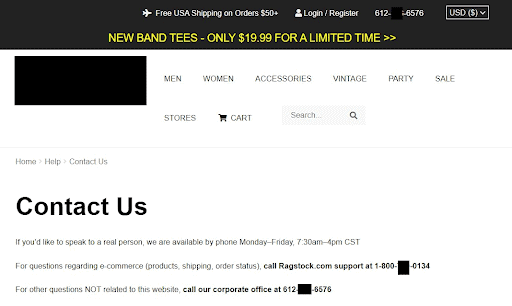 Not the best customer experience.
To avoid this situation, provide several support channels.

Here are the most popular ones:
Live Agent Support:
Live chat,
Phone calls,
Email,
Messengers,
Socials,
Video calls.
Self-Service:
Knowledge base,
FAQ,
Chatbot.
Due to limited resources, it can be challenging for a startup to cover them all. So you have to choose wisely when prioritizing support channels. We advise three factors to focus on:
Your customers' interests.
Define what channels they use to talk to each other and other businesses. What questions do they ask? Where do they spend time online?
Your team skills.
With a strong social media team, your startup can focus on providing customer support on social media channels. But if you want to cover other channels for customer care, consider implementing team training to master new channels.
Industry trends.
Customers have a list of service expectations after visiting your competitors' websites. To compete with them, you have to meet that requirement. So, check your competitors' customer support as a potential customer.
The quality of support matters and one of its most important requirements is speed. This is our next stop here.
2. Answer fast
82% of customers expect you to answer their sales and marketing questions immediately.
But this varies and depends on communication channels. For example, here are the average response time benchmarks for you:
How do you achieve such results with a small team? That's easy. With the right customer support software that will provide an opportunity to
Implement a chatbot or IVR to answer simple questions.
Create a knowledge base and FAQs to let customers find info on their own.
Use saved replies and templates.
Qualify your customer requests.
3. Personalize each communication
Think about how you'd feel when someone asks you to repeat the same thing three times in a row. Irritating, heh? This is exactly how customers feel when they explain the issue to an agent via email, then switch to live chat where another agent asks for the same information.
Thus, 76% of users want agents to know their service history, product, and contacts.
And that's far the end. To personalize customer communication, you have to:
Address visitors by name. Specify the details like "It's your second time on the website" or "You visited the shoe section so that you may like these offers…" etc.
Always be in the historical context of the customers' requests. Check what issues they had before, what pages they visited, etc.
Provide the opportunity to contact you on the channels they use.
Deploy intelligent self-service that delivers relevant content and products automatically.
Be proactive and offer support where it is needed. For example, a chatbot that helps to choose a tariff on the pricing page.
Comparing support tools, check if they have visitor behavior tracking, chatbot, trigger messages, lead cards with all the needed data, and a shared inbox including requests from all channels features. Automating personalization on your website is a must if you want to save your support team's time. Some additional ways businesses can personalize communication with their customers are through instant call center services, customer relationship management systems, email marketing, and so on.
4. Take into account customer feedback
Knowing what your customers like and dislike is a never-ending business growth engine. Customers who feel that their opinion matters for a brand are more profitable and less likely to churn than those who don't.
Thus, here are the best ways to get customer feedback:
Long surveys that include 5-10 questions regarding the product or service. Here is an example of such a survey from Netflix:
Quick in-app question about how to improve the features or tools. Usually, it offers users a fill-in text field or ready-made answer options, as Twitter did:
The CSAT survey score helps to define the percent of customer satisfaction with a product or interaction with a company. 
Customer interviews imply one-to-one meetings, usually video calls, where you spend 30-60 minutes asking customers questions about their experience.
A question at the end of a newsletter or triggered email can include ready-made answers or a request to "follow up on this email to share your thoughts." Here is an example of the first variant:
User comments on social media. Sometimes customers share their experiences without realizing that. When people use the comment section to tell other potential customers about their experience, it gives your business an opportunity to collect customer feedback and implement it. To give your users a reason to share their thoughts, you can order unique comments to set an example of what to do once they have feedback to share.
Combine the results of these surveys with customer behavior and CRM data to define product growth and churn points. Then, prioritize these ideas to implement them into your product, support, marketing, improvement roadmap, and better customer support. Suppose the survey result shows that customers face difficulties using the product or find it too complex to operate. In that case, you can introduce a LMS for Customer Training to them. It will educate them about the product to reduce the time-to-value rate and ensure they make the most out of the product.
5. Measure your support team's performance
Now you must be full of ideas on how to improve your support. But you can't improve something if you can't measure it. Thus, before testing new hypotheses, define your agents' performances before and after.
Here are the most popular KPIs that will help in measuring the efficiency of your startup support:
First Reply Time defines how fast your support team reacts to incoming requests.
The Average Response Time during which your agents address customers' requests.
The number of new chats means how many customers requests your agents got during a set period.
Churn Rate or a number of customers you lost during a time span.
Customer service cost = the support team and tech expenses / the number of cases.
Customer Effort Score defines how many efforts customers have put into getting answers to their questions.
Customer Satisfaction Score identifies how happy customers are about your service on a scale from 1 to 5.
Net Promoter Score highlights the customers' desire to recommend your startup to others.
Sure thing, you can calculate many of those metrics manually. But the majority can be done automatically. For example, HelpCrunch provides you with ready-made analytics reports like these: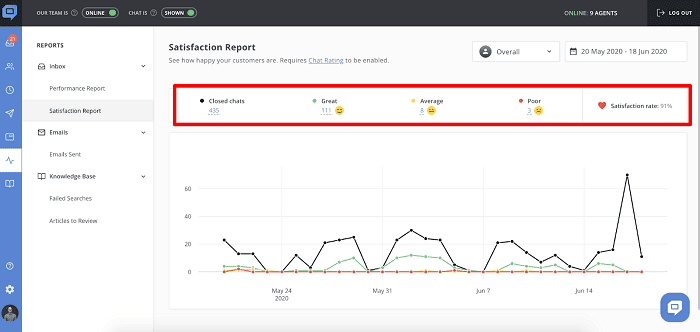 Tying it All Together
Since your startup grows, your support team must process more customer requests. Besides the increasing workload, they should improve their skills through regular training.
Smells like a team burnout.
But there is a problem — limited budget. How to meet numerous customer requirements without hiring new agents? Automate routine tasks with one high-quality support tool:
Provide customer support when your support is asleep.
Improve Average Response Time with saved replies, templates, knowledge base, and chatbots.
Save time switching between apps by answering customer requests in one inbox.
Track your team's performance with visual reports.
Qualify incoming requests and route them to relevant agents automatically.
This is a perfect solution to save your budget and team.
Tags:
Like what you just read?
---
Subscribe to our newsletter and be the first to hear of the latest Zegal happenings, tips and insights!