Easy to Use Legal Templates
Quickly and easily create any legal agreement for you or your team.
Affordable Plans
Straightforward pricing plans and bespoke packages built to simplify all your legal demands.
Vast Document Library
Zegal's comprehensive collection of agreements means you always have what you need at your fingertips.
What is Zegal?
Watch to see how Zegal can help your business create, negotiate, and sign legal documents and contracts.
What is a Job Offer Letter Template?
A Job Offer Letter is a formal letter that is sent to a prospective employee whom you have been selected and decided to hire for the position in your organization.
Create Now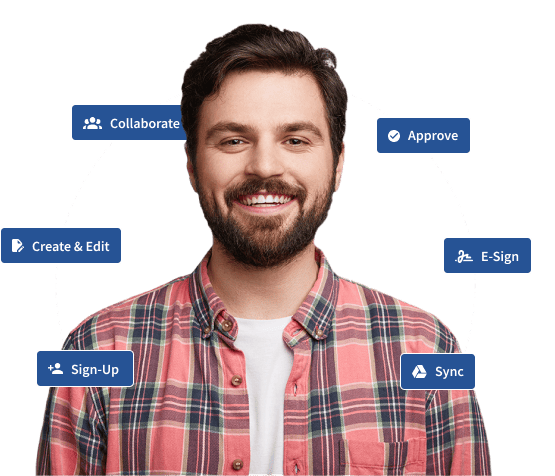 Why choose Zegal?
With Zegal, you can reduce legal risks and improve the efficiency of your contract workflow, allowing you to focus on your core business operations.

Our platform is flexible, scalable, and tailored to the needs of your business.
What is a Job Offer Letter?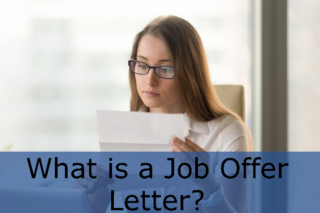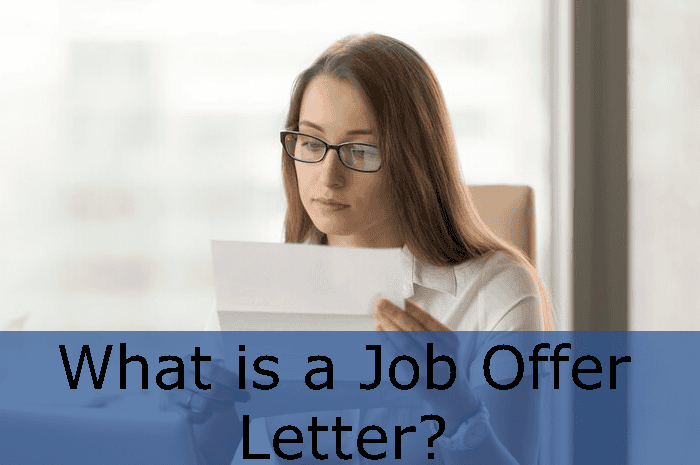 A Job Offer Letter is a formal letter that is sent to a prospective employee whom you have selected and decided to hire for the position in your organization.
A Job Offer Letter contains clear terms and conditions of the job for both the employee and the employer. When signed, it indicates an agreement between the employer and the employee that the job has been offered by the employer and accepted by the employee under the outlined terms. It needs to specify everything that has already been discussed in writing. This can include the remuneration agreed upon, start date, entitled benefits, and others. Any other legal necessities such as an NDA or additional proof of work should be sent along with a Job Offer Letter.
Usually, a Job Offer Letter is followed by a detailed employment agreement that elaborates on the terms and conditions included in the letter.
What should be included in a Job Offer Letter?
If you want to get an offer out to a candidate fast but haven't got sufficient details for the full employment contract, a job offer letter is a great way of summarizing the offer. These are the important things to include in a job offer letter:
Job title & description: the title of the offered position and description of the job should be clearly written in order to avoid any confusion. A well-written job description includes the basic duties and responsibilities of an employee, working hours, and the starting date of the job. It should also mention who the employee will be reporting to or working under. For example, a marketing manager will report to the Marketing head.
Work schedule and location: the workplace location from where the employee will work, for e.g.: company address, work from home, etc should be mentioned in the offer letter. The pandemic gave everyone a taste of what flexible 'work from home' feels like and so a lot of employees these days are very particular about the location of the jobs they are applying for and the type of schedule they will have. Further, this section also needs to clarify the hours the employee is expected to put in and the number of days they will have to work.
Probationary period (if any): the period of time after the joining date in which the company or employee may part ways without the standard notice period. Typically three months, during this period, the new employee is exempt from some contractual items.
Salary and benefits: base salary for the position offered, allowances and reimbursements (if any), medical insurance (if any), stock options, other employee benefits; pay period (monthly basis, weekly basis, etc.), bonuses if offered, paid time should be clearly written on a job offer letter. This section should also clarify how tax deductions will be made.
Leaves: this includes details of the offered annual leave, paid and unpaid leaves allowed, sick leave, maternity leave, paternity leave, etc. It should clarify the number of leaves an employee is entitled to and how things will proceed if the employee exceeds the allocated number of leave days.
Confidentiality and intellectual property: Employers could require that employees sign certain other legal documents to ensure that confidential information shared with them is not shared. The offer should mention the time period for which confidential information must not be disclosed, it should also clarify details of ownership of rights to intellectual property created during or while underemployment; Any special conditions of employment: separate non-disclosure agreement to be signed, employment visa to be maintained throughout employment, background check to be allowed, mandatory reference checks.
Conditions for termination: A clear detail about the Probation period, notice period, written resignation letter, or termination letter to be served.
Who drafts an offer letter for a company?
The HR department of a company or organization is responsible for the hiring process and a hiring manager usually has the final say about who is chosen and drafted, and sign the final job offer letter.
Is an employment letter the same as an offer letter?
An offer letter is the first step in recruiting a new employee if a company requirement matches the candidate's profile. Once the offer letter is accepted by the candidate then they will be required to sign the appointment letter which has more details about the job like the position for which they are hired, job description, salary, location of the job, etc.
How long does an offer letter remain valid for acceptance?
Usually, a letter of employment has an expiration date, this is the deadline for the job offer acceptance by the candidate. If the candidate accepts and signs the offer letter on or before the expiration date, it is valid. So, always be careful to confirm your acceptance of the offer by signing and returning the letter before the deadline.
How long does an offer letter remain valid for acceptance?
Usually, a letter of employment has an expiration date, this is the deadline for the job offer acceptance by the candidate. If the candidate accepts and signs the offer letter on or before the expiration date, it is valid. So, always be careful to confirm your acceptance of the offer by signing and returning the letter before the deadline.
Is a letter of employment legally binding?
Yes, a letter of employment or an offer of employment letter is legally binding once the employee accepts the offered position by signing.
Can you E-sign Job offers to accept them?
Yes, it is generally acceptable to provide e-signatures to accept job offers. E-signatures will not be valid only in cases where the employer explicitly states that you need to be present to sign it. As an employer, e-signatures can be more beneficial to use as it is rather easy and quick.
How can you make your job offer more appealing to an applicant?
Here are a few tips to make your offer more enticing for applicants:
Let the letter reflect warmth and a genuine invitation to join your company.
Do express excitement to make the candidate feel special and welcome onboard.
Applicants are definitely looking for more than just short-term incentives. Candidates are interested in learning how they can grow in their careers. Let the applicants know that this is a priority for you too. Share your company goals and let them know how the role will help them.
Let them know that you want and need them at the company.
Can you make an informal job offer?
Yes, you can also send an informal job offer to a potential candidate you have selected for a position at your company. Informal offers are just as official as formal offers. It is simply less formal and generally briefer. Also, it is not legally binding and does not need to be in writing, and can simply be verbal. For instance, an employer may call up a candidate to let them know that they have been selected and offer the position, and ask if they would be willing to accept it. 
How to gracefully turn down a job offer?
The answer is not always yes. For times when it is not, you can politely decline and show your professionalism there too.
First and foremost, show appreciation. Thank the hiring manager for the opportunity offered and the time they've given you and make it heartfelt. Next, give a short and precise reason. Make sure that it is respectful but note that you do not have to dive into the details. Finally, try and stay in touch. The world is a small place and each industry is even smaller. It is highly likely that you'll bounce into these people every once in a while. So, remember to end it on a good note.
Can a company reject someone after sending an offer letter?
Yes, if the job offer sent is a conditional offer where the candidate is required to meet certain requirements they can be rejected even after the job offer is sent if they do not meet the requirements. Further, the offers have a set time until when the candidate is expected to accept the offer. If the deadline is crossed and no reasonable explanation is provided, the offer can be withdrawn.
Conclusion
As an employer, when you find a great candidate, you want to make your offer stand out and so a job offer letter is provided by a company to potential candidates offering them employment. It basically helps a candidate to get more insight into the office profile, job description, responsibilities, remuneration, etc. It is the proof of job confirmation once accepted. Most job offer letters have deadlines to allow some time for candidates to make their decision. Always remember, a job offer letter in no way should exert pressure on the candidates, it should be professional and polite.
You Might Also Like
Along with this document, make sure you see these other templates in our library:
Stay compliant with the Zegal template library
Zegal legal template are meticulously crafted with the precision of AI and the expertise of seasoned human lawyers, providing a unique blend of speed and reliability.
You can trust that Zegal agreements are legally sound and fully compliant with current regulations.
Whether you're a startup, SME, or a larger enterprise, Zegal contract management will automate and speed up your legal processes.
Using Zegal will reduce risk, save money, and improve efficiency. Let us take care of the paperwork so you can focus on running your business.
Don't compromise on speed or compliance. Stay secure, compliant, and efficient with Zegal.
Related Documents
If you're creating a Job Offer Letter, you may also be interested in the following documents:

Choose from 1000+ legal templates and draft contracts with ease and confidence.
Start now free
Contract and document management made easy.
Draft
Edit
Collaborate
E-Sign
Store
Automate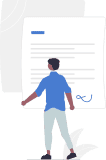 Pay As You Go
Purchase this specific template and generate a unique bespoke document in minutes.
HK$ 500-3000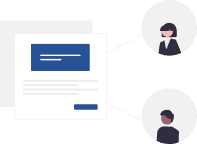 All-Access Plans
Create any document from our comprehensive template library on a fixed monthly plan.
From HK$600/month
Nice things people say about Zegal.
"Using Zegal allows us to take a lean and efficient approach that cuts costs while maximising results."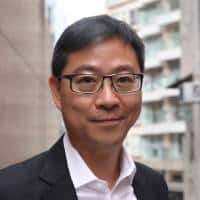 Alex So
Managing Partner

"Zegal is easy to use and customer service is responsive and helpful! I strongly recommend it!!"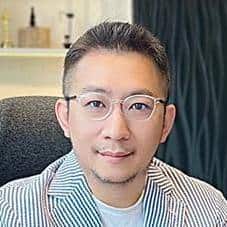 Alan NG
CEO

"Zegal makes onboarding a new client or employee fast and simple."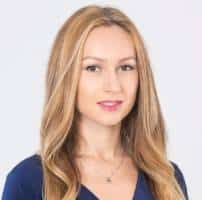 Veronika Kuznetsova
Managing Director

"Zegal really works well for all our legal documentation needs, and it is also user-friendly and mobile at the same time."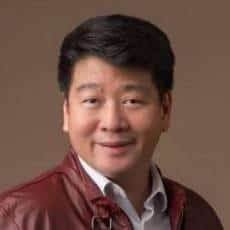 Daniel W. Ho
Managing Director & Principal Consultant

"Zegal is like my teammate, helps me draft the right template, quickly gets my work done, and also saves me money on legal needs."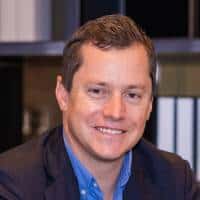 Alan Schmoll
CEO & Co-Founder

"With colleagues, partners, and clients across the globe, Zegal provides an easy-to-use tool that streamlines processes that saves costs and time."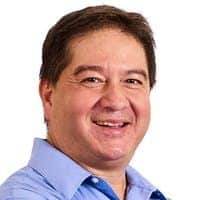 Tony Wines
CEO of Turnkey

"Zegal has been such a great help in my business operations."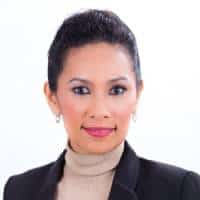 Amanda A Atan
Managing Director at VIBES Mastery

"With Zegal, we work smarter rather than harder. Being a business professional, a proper document management system is always a must."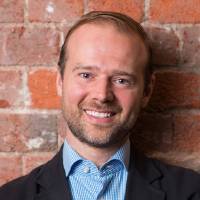 Edgar Kautzner
Managing Consultant

"Zegal, a platform for compact package of legal templates, secured e-signing, reasonable cost and high level customer service."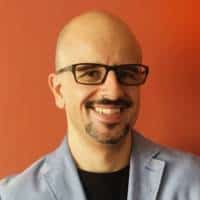 Paul Falzon
Director

"Zegal is easy to use, affordable and the platform is simple to navigate which makes the process of putting together a document fast and fuss-free."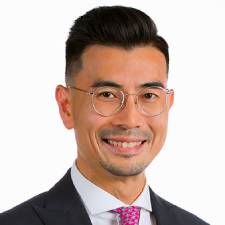 Jonathan Wong
Founder & Managing Director

"Love the new flow/design, very quick and easy to use now. I have done 2 or 3 customer contracts in a flash over the past 2 days."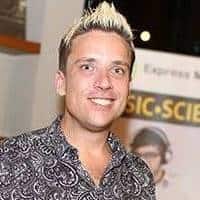 Chris Head
General Manager and Managing Editor

"Consistently positive experiences with Zegal's technology, and customer services teams, who ensure that our issues or questions are responded to immediately."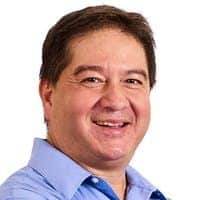 Tony Wines
CEO of Turnkey