Easy to Use Legal Templates
Quickly and easily create any legal agreement for you or your team.
Affordable Plans
Straightforward pricing plans and bespoke packages built to simplify all your legal demands.
Vast Document Library
Zegal's comprehensive collection of agreements means you always have what you need at your fingertips.
How to create a Freelance Agreement
Access 2000+ Legal Templates
What is a Freelance Agreement Template?
A Freelance Agreement is a short-form contract between a freelancer and a client for the provision of services.
A Freelance Agreement sets out simple terms governing the services to be provided, the contract period, the service charges, the payment terms, and which party will own intellectual property rights in the works created.
A Freelance Agreement is meant for simple, straightforward transactions. For more detailed and elaborate terms, use a Consultancy Agreement.
Create Now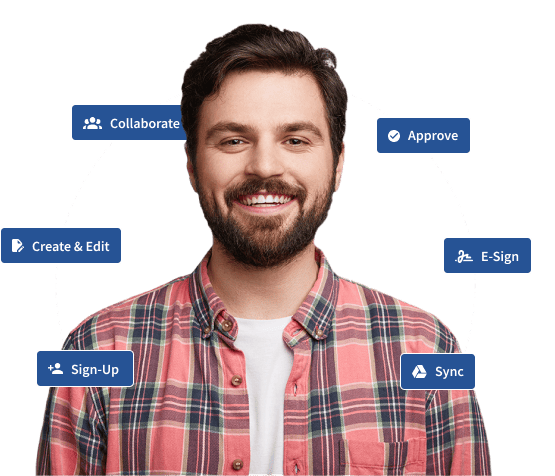 Why choose Zegal?
With Zegal, you can reduce legal risks and improve the efficiency of your contract workflow, allowing you to focus on your core business operations.

Our platform is flexible, scalable, and tailored to the needs of your business.
What is a Freelance Agreement?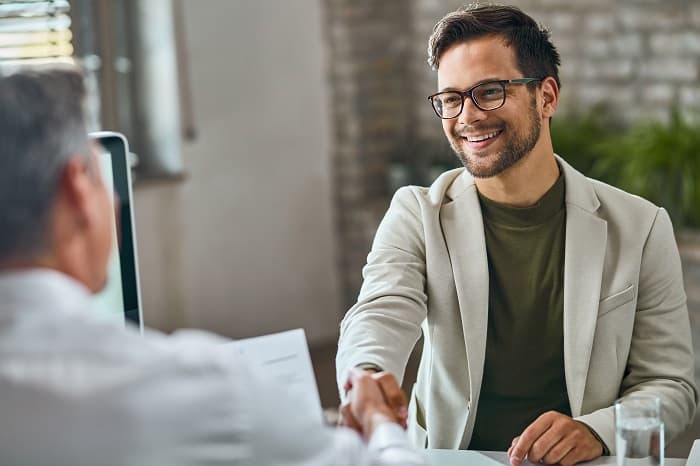 A Freelance Agreement is a short-form contract between a freelancer and a client for the provision of services.
A Freelance Agreement sets out simple terms governing the services to be provided, the contract period, the service charges, the payment terms, and which party will own intellectual property rights in the works created.
A Freelance Agreement is meant for simple, straightforward transactions. For more detailed and elaborate terms, use a Consultancy Agreement.
What must be included in a Freelance Agreement?
A freelance agreement must cover these areas:
Personal contact details of the involved parties:
the legal business names, addresses both contact, and billing need to be mentioned in a freelance agreement. If there is ever a need to part ways for either party, there needs to be a clear direction as to where they can head.
Type of services to be provided:
What is the scope of work and the deliverables? This is one of the main sections of a freelance agreement. What, how and when of the service needs to be clarified well. The desirables and goals need to be clear ahead of time. For instance, if you are hiring a graphic designer, you need to clarify what designs is expected and by when and in which format. Will it be sent virtually over mail, or will it be sent in print? How many changes and revisitation will the process allow? How and when will the payment be made once task is completed? And all other prerequisite for it needs to be given to the designer beforehand.
Length of the contract period: 
How long the freelancer or contractor will be working with the client has to be clear. At times, freelancers are hired for their expertise on a specific subject for a project. They get paid commissions for their task as compensation but also receive a monthly retainer for the time they are working. Hence, the length of the contract needs to be well defined. At times, freelancers are asked for multiple changes and the project simply does not seem to have a completion. This can also be avoided by having a defined length of contract period.
Service charges and payment terms: 
This details how the freelancer will be paid.  The most common options are to charge for:
– Time & materials.
-A flat fee per day/week/month.
-Fixed cost or,
-Deliverable-based. 
All of these payment styles have their own advantages and disadvantages. Make sure that the terms are negotiated in a freelance agreement prior to engagement.
Method of payment: 
Will the payment be via bank transfer, credit card, or cheque?  There are many forms of payment and it is always wise to have different options and to have the method clarified beforehand in a freelance agreement.
Ownership of intellectual property rights in the works created: 
Will the client own the IP generated from this engagement?  Or can the freelancer use it in future engagements? This needs to be discussed before proceeding with the tasks.
Responsibilities of the service provider: 
Aside from the deliverables, a service provider typically will also deliver professional levels of punctuality, written documentation, and transparency during the term of the engagement.
Responsibilities of the client: 
In certain circumstances, the contractor may need to access resources that only the client has access to. If these are required for the service to be performed, the freelancer should include this in the agreement.
Notice period required to terminate this contract: 
In the event that something doesn't work out (for example, the relationship turns sour; change in scope; etc), it may be necessary to terminate the contract.  Both parties should provide adequate written notice to terminate.
Nondisclosure or confidentiality clauses:
depending upon the project, the freelancer can be handed access to sensitive, classified, or confidential information. The client could require the freelancer to keep such information to themselves and so non-disclosure or confidentiality agreement clauses could be included in the freelance agreement. This ensures that the information is not shared externally and that the freelancer is legally bound to keep it private.
Non-compete clauses:
certain industries when hiring niche freelancers could require that the freelancer not engage with competitors during or even after a certain period of time following the completion of the project. Having a non-compete clause is quite useful for such times.
When should you use a Freelance Agreement?
Most companies hire freelancers for project-based work that is not permanent. Or they are looking for special skills over a set period of time. These independent contractors allow companies more flexibility in that there is no long-term commitment and the company is not obligated to pay for benefits such as sick pay, holiday leave, or health insurance and retirement.
A Freelance Agreement provides transparency and sets the expectations of the services to be provided. This way, both parties agree to a common scope of work. Finally, using a Freelance Agreement confirms that the contractor is not a full-time employee of the company. The following types of services are but a few examples of when this agreement will come in handy:
A software company hires a designer to design a new site
An agency hires a photographer to take pictures for a new campaign
A sales executive is placed on retainer to help with business development activities
Common issues that freelancers face without a contract
Freelancing contracts are legally binding and they specify tasks, remuneration and duration of the project. Without one, a freelancer can face several issues and problems related to:
Delays or non-payments: With no contracts, there is no proof that the payment was to be made. This can cause clients to take payment obligations for granted or not make one at all.
Undefined scope of work: Freelancers usually give in their expertise for a short period of time to complete a project. When the project has no bounds, the tasks can be unorganized and scattered whilst also equally time-consuming.
For those who are hiring freelancers or for business owners; having a freelance contract in place can protect you in the following events
When a freelancer claims that they were hired on as an employee. Unlike freelancers, employees are entitled to benefits such as paid leaves, overtime pay, and others. If a freelancer claims to have been hired as an employee, the business could have a big hit and so it is important to have a freelance agreement in place.
In case of termination. Sometimes if the freelancer repeatedly fails to deliver the promised tasks, you could be required to terminate the contract. However, the freelancer can argue unfair dismissal and termination if the scope and provisions have not been clarified in a freelance agreement.
Benefits of freelancing
Tasks as per your choices: freelancing allows you to choose tasks and jobs you are interested in and want to undertake. There is no obligation to do tasks that one does not wish to.
Better negotiation: you can negotiate for better pay, and more flexible deliverables or deadlines as per your own schedule. 
Get to be your own boss: as a freelancer, you are your own boss, your own manager, and your representative. You have to report to no one and can work on your own terms.
While freelancing does have its own set of perks, a verbal agreement or a vaguely drafted agreement can miss out on some important details required for a formal agreement to be in place. This can cost time and money to either of the parties. Hence, a well-drafted freelance agreement is crucial for freelancers to be able to make the best out of their freelancing experience.
Do I have to pay for a freelancer IP agreement?
This largely depends on how the contract has been drafted. If there is a contract in place that officially states that IP rights will pass onto the client upon completion of the project, then the IP will be passed to the client. However, until its completion, it still belongs to the freelancer.  When you pay a freelancer for some work, your payment is for the right to use their IP, not to own it.
Are freelance Agreements short-term or long-term contracts?
Freelance agreements can be both short and long term. You simply need to draft them as per your requirement. For short term projects you define the scope and have the details put in accordingly and so you have a short-term freelance agreement. However, if a freelancer is going to work with the same client for a longer duration where they have a regular monthly retainer and the freelancer is required to dedicate quite a lot of time for the project, you should go for long-term freelance contracts and clearly specify the details of retainer fee too.
Conclusion
Whether you're a client or a freelancer, agreeing to the scope of work and terms of the engagement in a formal contract is essential.  Always ensure that the scope and payment terms are laid out in a freelance agreement so that issues don't arise at the end of the engagement.
You Might Also Like
Along with this document, make sure you see these other templates in our library:
The Zegal template library
Zegal's legal template library is a list of essential business documents for your everyday needs.
Whether you're a startup, SME, or a larger enterprise, Zegal contract management will automate and speed up your legal processes.
Using Zegal will reduce risk, save money, and improve efficiency. Let us take care of the paperwork so you can focus on running your business.

Choose from 1000+ legal templates and draft contracts with ease and confidence.
Start now free
Contract and document management made easy.
Draft
Edit
Collaborate
E-Sign
Store
Automate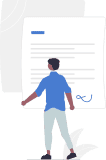 Pay As You Go
Purchase this specific template and generate a unique bespoke document in minutes.
$40-$80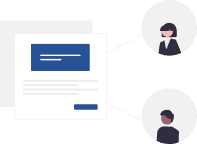 All-Access Plans
Create any document from our comprehensive template library on a fixed monthly plan.
From $120/month
Nice things people say about Zegal.
"Using Zegal allows us to take a lean and efficient approach that cuts costs while maximising results."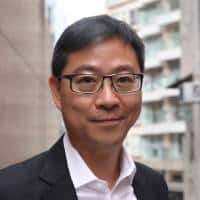 Alex So
Managing Partner

"Zegal is easy to use and customer service is responsive and helpful! I strongly recommend it!!"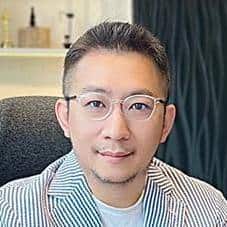 Alan NG
CEO

"Zegal makes onboarding a new client or employee fast and simple."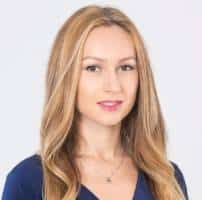 Veronika Kuznetsova
Managing Director

"Zegal really works well for all our legal documentation needs, and it is also user-friendly and mobile at the same time."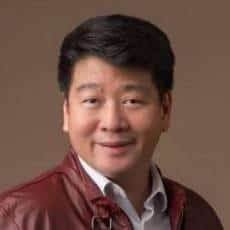 Daniel W. Ho
Managing Director & Principal Consultant

"Zegal is like my teammate, helps me draft the right template, quickly gets my work done, and also saves me money on legal needs."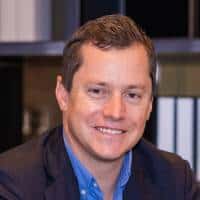 Alan Schmoll
CEO & Co-Founder

"With colleagues, partners, and clients across the globe, Zegal provides an easy-to-use tool that streamlines processes that saves costs and time."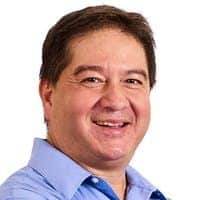 Tony Wines
CEO of Turnkey

"Zegal has been such a great help in my business operations."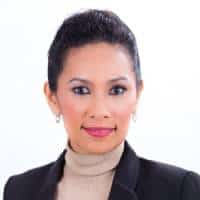 Amanda A Atan
Managing Director at VIBES Mastery

"With Zegal, we work smarter rather than harder. Being a business professional, a proper document management system is always a must."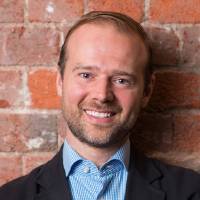 Edgar Kautzner
Managing Consultant

"Zegal, a platform for compact package of legal templates, secured e-signing, reasonable cost and high level customer service."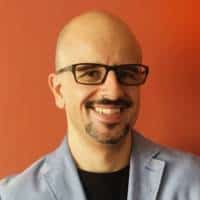 Paul Falzon
Director

"Zegal is easy to use, affordable and the platform is simple to navigate which makes the process of putting together a document fast and fuss-free."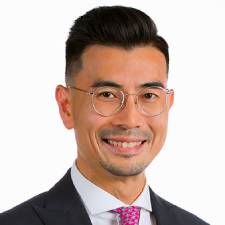 Jonathan Wong
Founder & Managing Director

"Love the new flow/design, very quick and easy to use now. I have done 2 or 3 customer contracts in a flash over the past 2 days."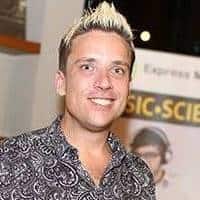 Chris Head
General Manager and Managing Editor

"Consistently positive experiences with Zegal's technology, and customer services teams, who ensure that our issues or questions are responded to immediately."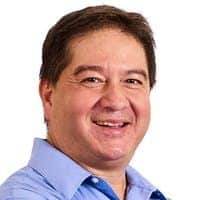 Tony Wines
CEO of Turnkey