Easy to Use Legal Templates
Quickly and easily create any legal agreement for you or your team.
Affordable Plans
Straightforward pricing plans and bespoke packages built to simplify all your legal demands.
Vast Document Library
Zegal's comprehensive collection of agreements means you always have what you need at your fingertips.
What is Zegal?
Watch to see how Zegal can help your business create, negotiate, and sign legal documents and contracts.
What is a SaaS Agreement Template?
A Software-as-a-Service (SaaS) Agreement is the agreement a SaaS provider makes with their customers to set out the terms under which SaaS software may be accessed and used. 
Create Now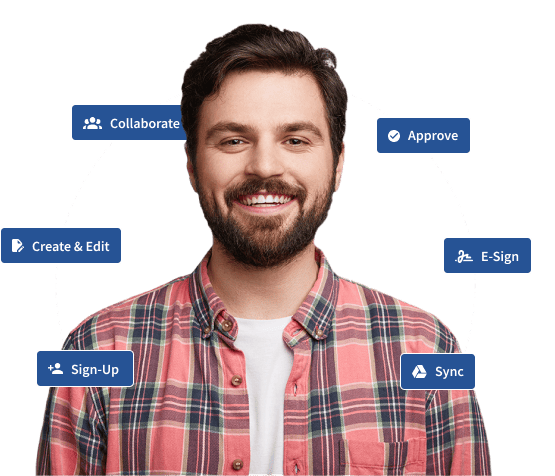 Why choose Zegal?
With Zegal, you can reduce legal risks and improve the efficiency of your contract workflow, allowing you to focus on your core business operations.

Our platform is flexible, scalable, and tailored to the needs of your business.
SaaS licensing
SaaS stands for Software-as-a-Service. A SaaS contract is used when agreements are made between SaaS providers and their customers. It contains the terms and conditions on how end users can access and use the software.
A SaaS agreement is a legally binding contract between a company providing software and its client.
SaaS services mainly concern cloud-based applications that a client may subscribe to. After the subscription, the client can access these internet-based services in exchange for a recurring fee.
The content of the SaaS agreement varies vastly based on the parties entering the contract.
It is most typically for larger-scale SaaS deployments and enterprise arrangements where a clear and legally binding agreement is vital.
What is a SaaS Agreement?
Put simply, SaaS is a software delivery model in which users access centrally-hosted software remotely.
SaaS is becoming the dominant force in the software market, with examples including Google's Workspace applications, Netflix and Dropbox.
And these are just examples in the public-facing sphere- SaaS is also increasingly used across different industries, covering customer relationships, management, HR needs, and more.
When is a SaaS Agreement used?
Traditionally, software was sold to businesses as a whole package and installed on servers within specific premises.
However, companies these days can choose to license the software instead of getting it for themselves.
With the rise of White Labelling, software companies began using cloud computing to provide access to software and technology. SaaS agreements come into the picture in these cases.
SaaS agreements are typically used in larger scale or complex projects due to the increased need for clarity regarding terms of use. They focus on governing aspects such as costs, features, uptime, Usage, and analytics.
By their nature, many SaaS applications will have users globally, and whilst different levels of service may be offered, the basic terms and conditions on which these users access the application must be the same.
What should a SaaS Agreement include?
A SaaS agreement should cover these areas:
Details of the subscription service: The SaaS agreement must spell out the services the customer subscribes to, including any use limitations and terms of use.
Duration of the subscription: The minimum duration before the user can cancel the service. You may also hear this referred to as the 'commitment period', and the length of this will depend on the type of SaaS and the developer's business strategy.
Cancellation Terms: These are the terms under which the Agreement can terminate, including violations and terms of fair use. The terms might include:
Duration of a minimum commitment period
Scope of license
Limitation of liability
Ownership and security of data
Conditions of the Service-Level Agreement (SLA)
Typically, SaaS solutions make it easy for customers to come and go. However, enterprise-level commitments usually have more extended commitment periods and stringent cancellation policies due to the upfront work necessary in tailoring the SaaS for the customer's business.
Service Level Agreement (SLA): 
SLAs are typically reserved for enterprise clients who make large upfront investments on the platform. An SLA must include minimum levels of expected service. Typical SLA metrics are:
Response time to requests and problems
Support hours and channels for making help requests
Unscheduled downtime limits
These commitments must be measurable and reportable to customers on request. If there is a failure on the platform or a violation of service levels, the vendor should provide a remediation plan.
Usually, there are penalties such as service credits or refunds for breaching an SLA. Most SaaS platforms will typically have a monthly service fee, which can be billed monthly or annually (often at a discount).
Why use a template to draft a SaaS Agreement?
As with many tech companies, SaaS providers can grow, so it is more important for your SaaS Agreements to be watertight from the start.
Using a template not only gives you the comfort of knowing that all of the basic terms are covered, it also enables you to better future-proof your SaaS project.
The Zegal template also features different customisable options for terms in the SaaS Agreement. Not only will this make your SaaS Agreement look professional, but it will also aid you in negotiating your SaaS project to the next level.
Is a SaaS Agreement the same as a License Agreement?
No. Whilst they often contain similar terms, a SaaS Agreement governs a customer's use of the application (a service), whilst a licensing agreement governs the distribution of an application as a product (including eventual use of the application).
Crucially, licensing software will typically involve receiving a downloadable copy of the software, whereas SaaS instead features accessing a single copy of the software available to all users.
A software license agreement will grant limited access to a licensor's copyrights, patents, intellectual property, and trade secrets, but a SaaS agreement will define access rights for users to use a product in the same way it is presented.
Further, SaaS companies don't provide a product or installation like in the case of licensing agreements.
Luckily, whether you need to draft a SaaS Agreement or a Software License Agreement, Zegal has you covered.
Related Zegal legal templates
When creating a SaaS agreement, Zegal also recommends creating the following documents from our extensive template library.
Terms of Service
Having a Terms of Service (or Terms and Conditions)helps protect a SaaS provider from potential liabilities and helps you prevent clients from abusing your services or using your services in an unlawful way.
Privacy Policy
If you collect personal information, it is always good to have a Privacy policy that spells out how you will use the client's data. The reassurance that you will not remarket a client's personal information without due consent is important to many subscribers. This is also vital if any GDPR provisions apply.
SaaS Software License Agreement
SaaS and Licensing agreements are different from one another. Under a SaaS agreement, there is no exchange of physical goods. Under a licensing agreement, the company will typically deliver both software and hardware.
SLA's
SLA is designed so there is a benchmark for performance standards. It can be a standalone document as well. When coming together with a Saas Agreement, an SLA should mention response times for support and sensitive issues, details of penalties, security, and compliance along with performance metrics and KPI's.
Create a SaaS Agreement now
SaaS agreements pen down legal commitments between vendors and suppliers. It clarifies what can be expected and what the performance should be like to both ends.
The agreement is crucial, and it tells exactly what the Saas will provide and ensures legal accountability on both ends.
SaaS agreements are complex and can have multiple layers. Get yours right with Zegal.
Stay compliant with the Zegal template library
Zegal legal template are meticulously crafted with the precision of AI and the expertise of seasoned human lawyers, providing a unique blend of speed and reliability.
You can trust that Zegal agreements are legally sound and fully compliant with current regulations.
Whether you're a startup, SME, or a larger enterprise, Zegal contract management will automate and speed up your legal processes.
Using Zegal will reduce risk, save money, and improve efficiency. Let us take care of the paperwork so you can focus on running your business.
Don't compromise on speed or compliance. Stay secure, compliant, and efficient with Zegal.
Related Documents
If you're creating a SaaS Agreement, you may also be interested in the following documents:

Choose from 1000+ legal templates and draft contracts with ease and confidence.
Start now free
Contract and document management made easy.
Draft
Edit
Collaborate
E-Sign
Store
Automate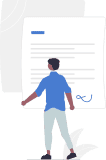 Pay As You Go
Purchase this specific template and generate a unique bespoke document in minutes.
$40-$80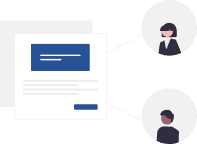 All-Access Plans
Create any document from our comprehensive template library on a fixed monthly plan.
From $120/month
Nice things people say about Zegal.
"Using Zegal allows us to take a lean and efficient approach that cuts costs while maximising results."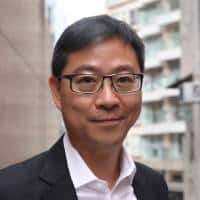 Alex So
Managing Partner

"Zegal is easy to use and customer service is responsive and helpful! I strongly recommend it!!"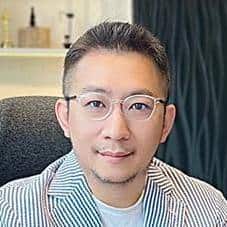 Alan NG
CEO

"Zegal makes onboarding a new client or employee fast and simple."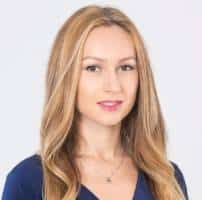 Veronika Kuznetsova
Managing Director

"Zegal really works well for all our legal documentation needs, and it is also user-friendly and mobile at the same time."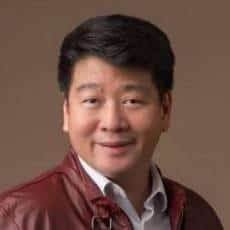 Daniel W. Ho
Managing Director & Principal Consultant

"Zegal is like my teammate, helps me draft the right template, quickly gets my work done, and also saves me money on legal needs."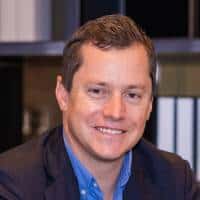 Alan Schmoll
CEO & Co-Founder

"With colleagues, partners, and clients across the globe, Zegal provides an easy-to-use tool that streamlines processes that saves costs and time."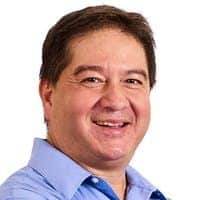 Tony Wines
CEO of Turnkey

"Zegal has been such a great help in my business operations."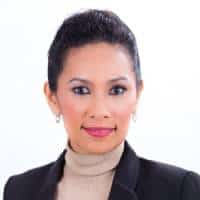 Amanda A Atan
Managing Director at VIBES Mastery

"With Zegal, we work smarter rather than harder. Being a business professional, a proper document management system is always a must."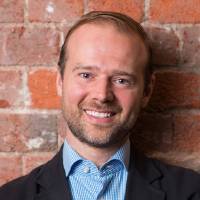 Edgar Kautzner
Managing Consultant

"Zegal, a platform for compact package of legal templates, secured e-signing, reasonable cost and high level customer service."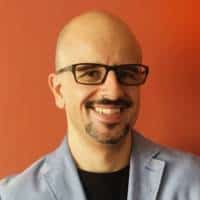 Paul Falzon
Director

"Zegal is easy to use, affordable and the platform is simple to navigate which makes the process of putting together a document fast and fuss-free."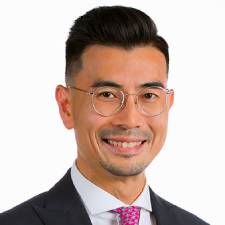 Jonathan Wong
Founder & Managing Director

"Love the new flow/design, very quick and easy to use now. I have done 2 or 3 customer contracts in a flash over the past 2 days."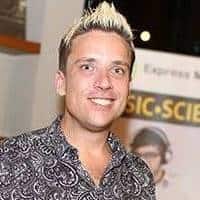 Chris Head
General Manager and Managing Editor

"Consistently positive experiences with Zegal's technology, and customer services teams, who ensure that our issues or questions are responded to immediately."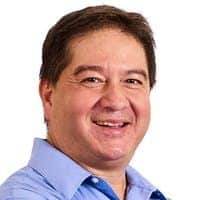 Tony Wines
CEO of Turnkey