Easy to Use Legal Templates
Quickly and easily create any legal agreement for you or your team.
Affordable Plans
Straightforward pricing plans and bespoke packages built to simplify all your legal demands.
Vast Document Library
Zegal's comprehensive collection of agreements means you always have what you need at your fingertips.
What is Zegal?
Watch to see how Zegal can help your business create, negotiate, and sign legal documents and contracts.
What is a Distribution Agreement Template?
A Distribution Agreement is a legally binding agreement between two parties; one is responsible for supplying the products to sell and another party markets and sells the products under predefined terms.
Create Now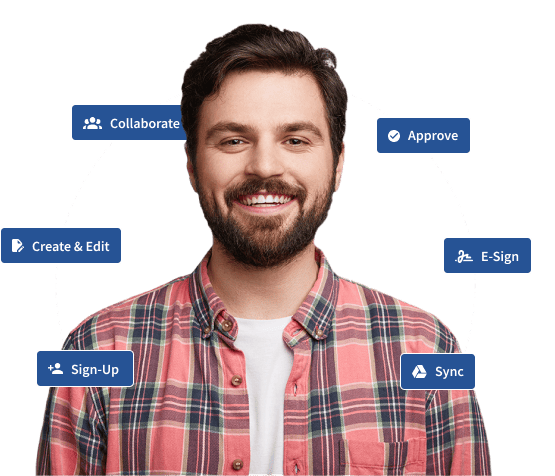 Why choose Zegal?
With Zegal, you can reduce legal risks and improve the efficiency of your contract workflow, allowing you to focus on your core business operations.

Our platform is flexible, scalable, and tailored to the needs of your business.
What is a Distribution Agreement?
A Distribution Agreement is a legally binding agreement between two parties; one is responsible for supplying the products to sell and another party markets and sells the products under predefined terms.
The distribution agreement sets out the obligations and responsibilities of both entities to sell products/provide services to clients within certain geographical areas. It gives a distributor the right and duty to sell and market the supplier's products for a fee or a commission. It defines and governs the relationship of both parties involved.
Who is a distributor?
A person or company who purchases some goods from a manufacturer or supplier and proceeds to sell it to direct customers is called a distributor. Distributors have a set profit margin on the goods they deal with and they sell the products to the customers at a higher price with their share of profits included.
What should be included in a Distribution Agreement?
A Distribution Agreement can be used to set out the terms and conditions of a distribution arrangement. Whether you are the part, manufacturing, supplying, or distributing the goods or products, it is important that you specify the terms of your cooperation from the start so you can avoid misunderstandings during the course of your relationship. These are the important things to include in a Distribution Agreement:
Defining the territory: The geographic limitations of the distribution of products or services must be set out in order to avoid conflicts between several distributors. Also, note that the agreement should comply with regional competition laws.
Product line: The supplier should specify the products or services that the appointed distributor can sell or market. This can be done by stating the details such as the description of the product, its identification or trademark number, etc. The distributor can also be barred from distributing other similar products, and if there are any products or services that the distributor is not allowed to market or sell should be clearly mentioned in the distribution agreement.
The details of the product should also mention the number of products to be dealt with or provided and the timing or schedule for the same. Additionally, the manufacturers would want to be able to make changes to the product at times and the distributor's rights should be ensured in such cases as well.
Acceptance of orders and shipment: This section sets out if the distributor's conduct regarding orders and shipment, where it specifies which orders should be accepted, the methods that should be followed in shipping these orders, and the conditions and terms of refunding and compensating clients or customers.
Appointment of the distributor: The appointment of a distributor may be exclusive or non-exclusive depending on the intent of the supplier. So, it should be clearly mentioned whether the distributor is only one in the region or there are multiple distributors.
Termination: There are several obligations that may remain effective after the termination, which can be a non-competition clause, or returning or repurchasing products that are in the distributor's possession.
Payment terms: The currency of the payment should be, how it will be paid as well as when it will be paid should be revealed well. It should be clearly written on the agreement whether the payment is commission-based or there is another form of payment terms, the deadline for paying the amount, etc. The manufacturers or suppliers might also require security from the distributor such as a letter of credit. For future cases, when the supplier might want to increase prices for various reasons, a minimum notice period for the distributor must be given. To be in line with the market competition, suppliers can put forward a price restriction term, where the maximum resell, price is stated.
Marketing rights: Both distributors, as well as suppliers, could be in charge of their own marketing. However, suppliers could control the rules for marketing specific products or be solely responsible for providing resources to use for the marketing of a product.
Term of the agreement: This section deals with the length of time for the appointment of the distributor. There could be a probation period, or it could be signed for successive fixed periods. This needs to be clearly laid out beforehand. It should also include any terms related to the renewal of the appointment.
Intellectual Property: Depending upon the product, you might need an IP clause in your distribution agreements. Details of the trademarks, copyrights and others as such are an extremely important topic that needs to be included in these agreements and could require an additional contract addressing just these.
Other provisions and clauses:
A distributor agreement covers quite a vast number of obligations and the clauses in it should cover just that. Some other provisions that it can include are:
Obligations for marketing and advertising.
Training provisions: At times distributors have to be provided with certain training and assistance before they can begin. The type of assistance that will be provided by the supplier has to clarify here. For example, customer assistance training regarding certain tech devices has to be given to suppliers.
Insurance Confidentiality
Non-assignment
What is the purpose of a Distribution Agreement?
A distribution Agreement also referred to as a distributor contract, is a legally binding contract between a supplier of products or services, and any entity that sells or provides services to the clients, referred to as a distributor.
The distribution agreement gives a distributor the right and duty to sell and market the supplier's products for a fee or a commission, the distributor markets the product so the supplier doesn't have to worry about how to get its products into the right hands. These agreements are also known as product distribution agreements and distribution rights agreements.
Having a formal distribution agreement reduces the risk of misunderstanding and misinterpretation of informal agreements by having the term and conditions expressed in a straightforward manner.
The most important purpose of a distribution agreement has to be the legal protection that it provides. If there is ever a violation of any of the terms or conditions by either of the party, they can pursue legal channels or stand their ground based on the agreement.
When should a distribution agreement be used?
This agreement should be used to hire or appoint distributors who can purchase and resell the product in specific geographical areas. It can also be used to push the product to new territories and expand the market. It should particularly be used to ensure that there is a smooth flow of distribution throughout the network.
4 types of a distribution agreement
The type of distribution agreement drafted defines the type of relationship the supplier and the distributor will have. Each type will have its own specific limitation and grant certain negotiation points:
Exclusive Distribution Agreement
When the distributor and supplier sign an agreement that grants exclusive distribution rights to the supplier to deal with a specific item it is called an Exclusive Distribution Agreement. Oftentimes this exclusive power is limited to certain territories. This gives the supplier a competitive market edge.
Non-exclusive Distribution Agreement
These agreements, do not give any specific rights to the supplier. With these, multiple distributors within the same territory can distribute the same product.
Sole Distribution Agreement
This agreement allows the distributor to sell in a particularly limited territory but here the supplier can also themselves sell the products to the customers.
Selective Distribution Agreement
When distributors are selected based on specific criteria that need to be pre-fulfilled, a selective distribution agreement is usually signed. This is done to ensure that the distributors have the capacity to handle the technicality associated with the product, as well as to make sure that they have the ability to carry the brand's name forward. The terms will depend on what the parties have agreed to and often depends on the risks and obligations that each party is ready to bear.
Can you terminate a Distribution Agreement?
Yes, all parties are allowed to terminate a distribution agreement. They can determine when, how and under what conditions it ends. It is important to note that these agreements have a fixed term and are automatically renewed if they are not terminated. So, they have to be manually terminated and it needs to be done in writing. However, the conditions and causes for termination can vary.

There can be an early termination which is before the term ends; or there can be urgent and immediate ones, for instance, if either of the party does bankrupt. Termination can also occur if there is a breach of contract.
Legal help while drafting or reviewing Distribution Agreements
The process of drafting a distribution agreement consists of numerous negotiations between the parties to discuss the terms and conditions. Although not a requirement, you might want to consider getting legal help with the following during this process.
To get professional legal advice if something seems unclear, unfair, or fishy.
To act as a communicator or buffer between the two parties.
To clarify the legal terms and obligations mentioned in the contract.
To revise or amend a distribution agreement.
To settle disputes if any arise.
Create a Distribution Agreement with a Zegal template
A distributor is a company that plans to market and sell the products, whether to the public or to the companies. Businesses use this Distribution Agreement to increase sales and market their products by segregating the duties and responsibilities of the distributor. This agreement should allow for continual and ever changing growth.
Create one now.
Stay compliant with the Zegal template library
Zegal legal template are meticulously crafted with the precision of AI and the expertise of seasoned human lawyers, providing a unique blend of speed and reliability.
You can trust that Zegal agreements are legally sound and fully compliant with current regulations.
Whether you're a startup, SME, or a larger enterprise, Zegal contract management will automate and speed up your legal processes.
Using Zegal will reduce risk, save money, and improve efficiency. Let us take care of the paperwork so you can focus on running your business.
Don't compromise on speed or compliance. Stay secure, compliant, and efficient with Zegal.
Related Documents
If you're creating a Distribution Agreement, you may also be interested in the following documents:

Choose from 1000+ legal templates and draft contracts with ease and confidence.
Start now free
Contract and document management made easy.
Draft
Edit
Collaborate
E-Sign
Store
Automate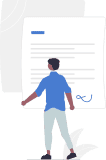 Pay As You Go
Purchase this specific template and generate a unique bespoke document in minutes.
SG$ 80-550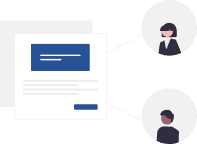 All-Access Plans
Create any document from our comprehensive template library on a fixed monthly plan.
From SG$120/month
Nice things people say about Zegal.
"Using Zegal allows us to take a lean and efficient approach that cuts costs while maximising results."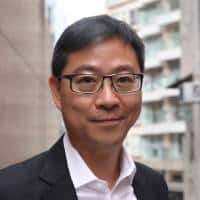 Alex So
Managing Partner

"Zegal is easy to use and customer service is responsive and helpful! I strongly recommend it!!"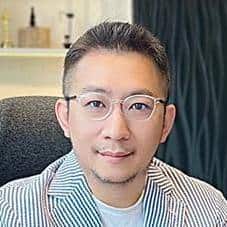 Alan NG
CEO

"Zegal makes onboarding a new client or employee fast and simple."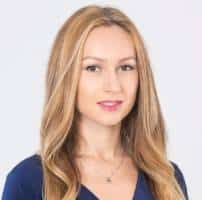 Veronika Kuznetsova
Managing Director

"Zegal really works well for all our legal documentation needs, and it is also user-friendly and mobile at the same time."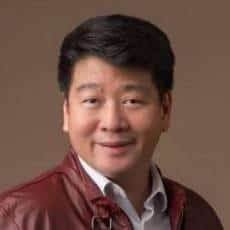 Daniel W. Ho
Managing Director & Principal Consultant

"Zegal is like my teammate, helps me draft the right template, quickly gets my work done, and also saves me money on legal needs."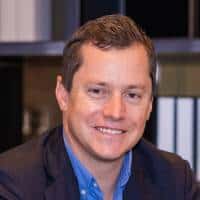 Alan Schmoll
CEO & Co-Founder

"With colleagues, partners, and clients across the globe, Zegal provides an easy-to-use tool that streamlines processes that saves costs and time."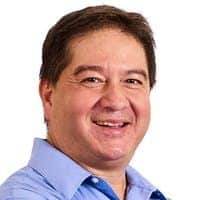 Tony Wines
CEO of Turnkey

"Zegal has been such a great help in my business operations."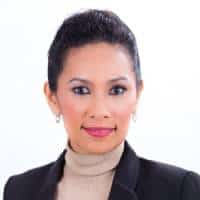 Amanda A Atan
Managing Director at VIBES Mastery

"With Zegal, we work smarter rather than harder. Being a business professional, a proper document management system is always a must."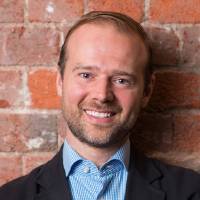 Edgar Kautzner
Managing Consultant

"Zegal, a platform for compact package of legal templates, secured e-signing, reasonable cost and high level customer service."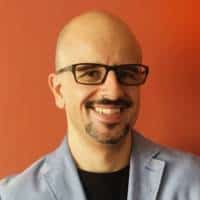 Paul Falzon
Director

"Zegal is easy to use, affordable and the platform is simple to navigate which makes the process of putting together a document fast and fuss-free."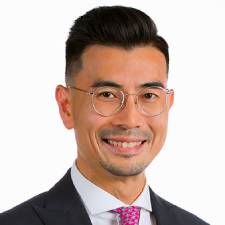 Jonathan Wong
Founder & Managing Director

"Love the new flow/design, very quick and easy to use now. I have done 2 or 3 customer contracts in a flash over the past 2 days."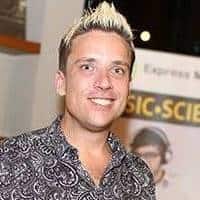 Chris Head
General Manager and Managing Editor

"Consistently positive experiences with Zegal's technology, and customer services teams, who ensure that our issues or questions are responded to immediately."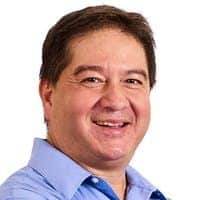 Tony Wines
CEO of Turnkey