Easy to Use Legal Templates
Quickly and easily create any legal agreement for you or your team.
Affordable Plans
Straightforward pricing plans and bespoke packages built to simplify all your legal demands.
Vast Document Library
Zegal's comprehensive collection of agreements means you always have what you need at your fingertips.
What is Zegal?
Watch to see how Zegal can help your business create, negotiate, and sign legal documents and contracts.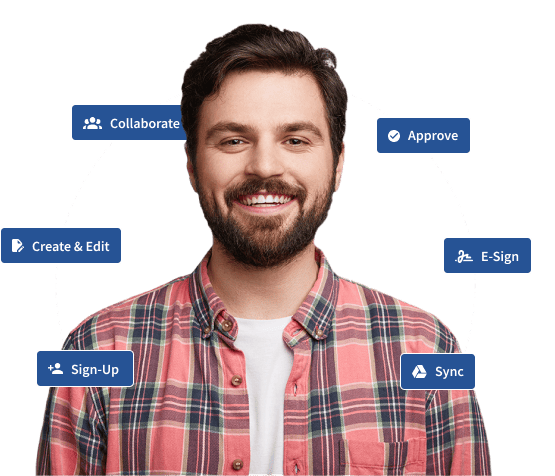 Why choose Zegal?
With Zegal, you can reduce legal risks and improve the efficiency of your contract workflow, allowing you to focus on your core business operations.

Our platform is flexible, scalable, and tailored to the needs of your business.
Essentially, an Ordinary Shares Investment Term Sheet is a simple, non-legally binding document. It records the major terms of negotiation between a company and investors for the issue of ordinary shares. 
Typically, it is customary to begin the negotiation of an investment deal with the circulation of a term sheet. This is a summary of the terms that both the company and the investors will accept. The term sheet is similar to a letter of intent. It's a non-binding outline of the principal points which the share investment agreement and other agreements will cover in detail.
Creating an Ordinary Shares Investment Term Sheet helps facilitate discussion between the company and its investors in the negotiation stage.
Given the non-legally binding nature of a term sheet, it is necessary for the parties to execute an Ordinary Shares Investment Agreement to record the binding terms in full.
What is an Ordinary Shares Investment Term Sheet?
As above, an Ordinary Shares Investment Term Sheet is a record of discussions between the founders of a business and an investor. It refers to a potential investment in a company through ordinary shares.
Usually, in the early stages of capital raising or fundraising, the founders of start-ups talk to a lot of potential investors to get investment in their business. When an investor is interested and the discussions start to form a shape, a term sheet is signed. This will outline the major aspects of the potential deal.
Importantly, it is crucial that the parties have a good idea of the rights or any restrictions that apply to the ordinary shares of the company at an early stage of the discussion. 
Why is a term sheet used in an investment deal?
A "term sheet" is used to record the significant aspects of a deal. This is an overview without the details of every minor possibility that are in a binding contract. The term sheet generally ensures that the parties in a business transaction agree on most major aspects. Additionally, it reduces the likelihood of a misunderstanding or unnecessary dispute. Also, it ensures that neither party will incur premature expensive legal charges for drawing up a binding agreement or contract. In cases of an investment deal, you can use an ordinary shares investment term sheet to do all the things above in relation to the investment in the company by the investors.
Is a term sheet legally binding?
A term sheet is not legally binding. Except for confidentiality and exclusivity obligations (if applicable). This is why a definitive agreement in the form of "Ordinary Shares Investment Agreement" comes into play, later on, to agree on the binding terms.
However, it is usually binding in honour. This makes it difficult for either side to renegotiate other than in exceptional circumstances. For example, if the investor's due diligence uncovers something which changes the basis upon which the investor is willing to invest in the company. This is the reason why you should have a lawyer review a term sheet. Then they can advise on its implications before signatures.
What should be included in an Ordinary Shares Investment Term Sheet?
Basic information about the company;

Identity of the founders;

Proposed investment amount and investors commitment

Pre-money valuation of the company

Details of new shares to be issued to investors (number and classes of shares, type of shares like equity or preference, percentage stake, voting rights, dilutive/non-dilutive, etc.)

Subscription price for new shares;

Estimated completion date;

Pre-money and post-money capitalisation tables

Investors' rights;

Obligations on the founders;

Whether or not the company will set up a share option pool for its employees (employee share option plan);

Board representatives – whether investors can nominate directors on the board (investors directors)

Reserved matters that require approval of the board; 

Reserved matters that require majority consent of the shareholders;

Important matters that the shareholders agreement will contain such as drag along and tag along rights, founders share vesting, right to buy back, etc.;

Confidentiality of the terms discussed; and

Whether or not the discussion will be exclusive, and if so how long is the exclusivity period.
What to do next after signing a term sheet?
Generally, after a term sheet is signed, the negotiations regarding the investment deal follow. Usually, the investors conduct due diligence on the company. Then, depending on the outcomes, both parties come to terms. Typically, this is between the company founders and the investors. Also, this includes their respective rights and obligations under the deal. Also, they agree on the binding terms in an Ordinary Shares Investment Agreement. Following that, a shareholders agreement is signed. This will finalise the issue of new shares, shareholder rights, and other relevant materials in detail.
Who prepares a Term Sheet?
A term sheet is prepared by an investor, where they state the investment they are willing to make. It is prepared before a final presentation. 
Conclusion
In summary, a term sheet is a kick-off document for any investor or a company/its founders. Essentially, it negotiates the terms of an investment when raising capital. Also, it outlines the preliminary roadmap of the deal on the basis of which a definitive agreement is entered later on. In essence, both bounders and investors find this document useful for understanding and recording their proposed deal.
You Might Also Like
Along with this document, make sure you see these other templates in our library:
Stay compliant with the Zegal template library
Zegal legal template are meticulously crafted with the precision of AI and the expertise of seasoned human lawyers, providing a unique blend of speed and reliability.
You can trust that Zegal agreements are legally sound and fully compliant with current regulations.
Whether you're a startup, SME, or a larger enterprise, Zegal contract management will automate and speed up your legal processes.
Using Zegal will reduce risk, save money, and improve efficiency. Let us take care of the paperwork so you can focus on running your business.
Don't compromise on speed or compliance. Stay secure, compliant, and efficient with Zegal.
Related Documents
If you're creating a Term Sheet (Ordinary Shares), you may also be interested in the following documents:

Choose from 1000+ legal templates and draft contracts with ease and confidence.
Start now free
Contract and document management made easy.
Draft
Edit
Collaborate
E-Sign
Store
Automate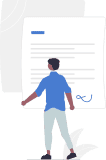 Pay As You Go
Purchase this specific template and generate a unique bespoke document in minutes.
SG$ 80-550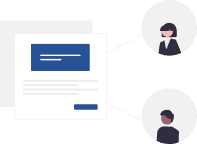 All-Access Plans
Create any document from our comprehensive template library on a fixed monthly plan.
From SG$120/month
Nice things people say about Zegal.
"Using Zegal allows us to take a lean and efficient approach that cuts costs while maximising results."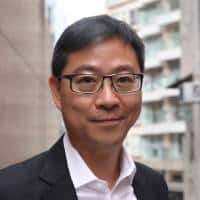 Alex So
Managing Partner

"Zegal is easy to use and customer service is responsive and helpful! I strongly recommend it!!"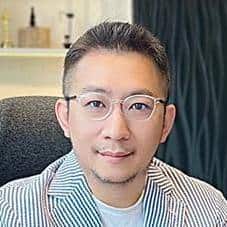 Alan NG
CEO

"Zegal makes onboarding a new client or employee fast and simple."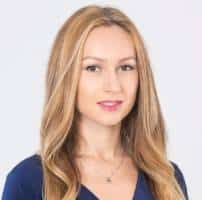 Veronika Kuznetsova
Managing Director

"Zegal really works well for all our legal documentation needs, and it is also user-friendly and mobile at the same time."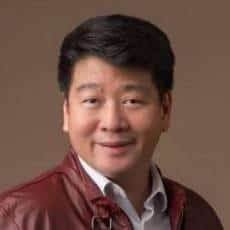 Daniel W. Ho
Managing Director & Principal Consultant

"Zegal is like my teammate, helps me draft the right template, quickly gets my work done, and also saves me money on legal needs."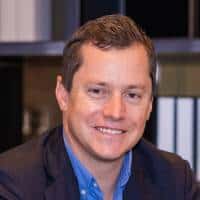 Alan Schmoll
CEO & Co-Founder

"With colleagues, partners, and clients across the globe, Zegal provides an easy-to-use tool that streamlines processes that saves costs and time."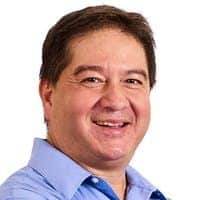 Tony Wines
CEO of Turnkey

"Zegal has been such a great help in my business operations."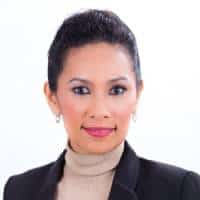 Amanda A Atan
Managing Director at VIBES Mastery

"With Zegal, we work smarter rather than harder. Being a business professional, a proper document management system is always a must."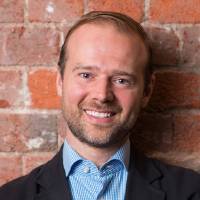 Edgar Kautzner
Managing Consultant

"Zegal, a platform for compact package of legal templates, secured e-signing, reasonable cost and high level customer service."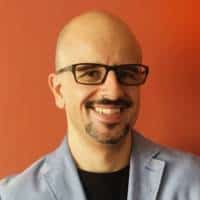 Paul Falzon
Director

"Zegal is easy to use, affordable and the platform is simple to navigate which makes the process of putting together a document fast and fuss-free."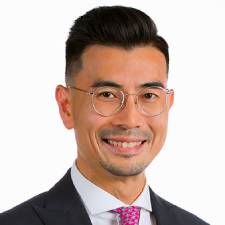 Jonathan Wong
Founder & Managing Director

"Love the new flow/design, very quick and easy to use now. I have done 2 or 3 customer contracts in a flash over the past 2 days."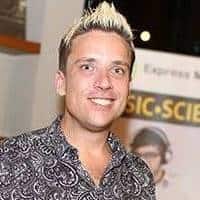 Chris Head
General Manager and Managing Editor

"Consistently positive experiences with Zegal's technology, and customer services teams, who ensure that our issues or questions are responded to immediately."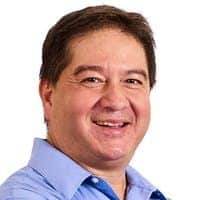 Tony Wines
CEO of Turnkey