What is a Letter to Amend Employment Contract?
A Letter to Amend Employment Contract is a letter to notify employees about a change in their Employment Contracts to comply with new privacy laws.
Recommended for startups and small businesses
How to create a Letter to Amend Employment Contract
Make an agreement using Zegal templates
Get help from a lawyer anytime
Easy to Use Legal Templates
Quickly and easily create any legal agreement for you or your team.
Affordable Plans
Straightforward pricing plans and bespoke packages built to simplify all your legal demands.
Vast Document Library
Zegal's comprehensive collection of agreements means you always have what you need at your fingertips.
What is a Letter to Amend an Employment Contract?
A Letter to Amend Employment Contract is a letter to notify employees about a change in their Employment Contracts to comply with new privacy laws. This Letter to Amend Employment Contract requires the employee to acknowledge receipt and agree to the amendment by signing on the letter and returning it to the company.
When to use a Letter to Amend an Employment Contract?
An Employment Contract is a contract by which a company hires an employee. The Employment Contract sets out detailed provisions on various aspects of employment. When drafting an Employment Contract, the employer should be aware of certain statutory provisions in determining the terms of employment, for example, the amount of minimum wage (if applicable), rest days, paid annual leave, statutory holidays, or maximum working hours (if applicable). There might be different situations in which a company can use a letter to amend an employment contract. For example:
Change in working hours
Change in working location
Change in annual leave
Change in employee salary or benefits
Change in duties and responsibilities
Can an employer change your employment contract?
While hiring any new joiners, an employer can add a clause or right to unilaterally change the employment terms. However, it might have legal consequences so it is not advisable to change the employment contract terms without the consent of the employee.
Can I refuse to change my contract?
In cases where you do not want to change your contract, an employer cannot enforce a change forcefully, but they can terminate your contract (by giving notice) and offer you a new contract with revised terms. In case your employer tries to make the changes without you being onboard, make yourself heard immediately. Try and do this in writing so you have proof of inquiry. Remember if you continue working, it can be taken as acceptance of the new provided terms.
What are the things to include in an employment amendment agreement?
These are the basic things to include in an employment amendment agreement: Parties involved: This includes the basic information about the parties involved. I.e.; employee and employer. Amendment details: This includes which part of the employment agreement is changed along with a proper description. For example, change in working hours, pay, or location. Nature of the change: The nature of change should be properly recorded in a letter to amend the employment contract. This basically includes the addition, deletion, or modification of certain clauses in an existing employment contract. Date of Amendment: The date on which the contract has been amended should be clearly written for future reference. Applicable law: This includes the details of existing applicable law under which an employment amendment agreement is done.
Conclusion
A Letter to Amend an Employment Contract is used by an employer to change the terms and conditions of an employment contract. There might be various reasons for changing the terms in an employment contract like; changes in the salary, working hours or location of the job.
You Might Also Like
Along with this document, make sure you see these other templates in our library:
The Zegal Template Library
Zegal's template library is a list of essential and premium business templates for your everyday legal needs.
Save money and time without sacrificing quality or missing vital legal requirements. Whether you're a startup or a larger enterprise, Zegal lets anyone create a legal agreement.
Let us take care of the legals so you can focus on running your business.
If you need more help, our "Talk to a Lawyer" feature gives you access to a qualified lawyer to get all the expert advice you need.
Try it for free today!
Ready to get started?
Create a free account now and explore all of the Zegal features.
No credit card required

Choose from 1000+ legal templates and draft contracts with ease and confidence.
Start now free
Contract and document management made easy.
Draft
Edit
Collaborate
E-Sign
Store
Automate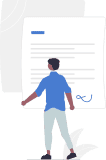 Pay As You Go
Purchase this specific template and generate a unique bespoke document in minutes.
HK$ 500-3000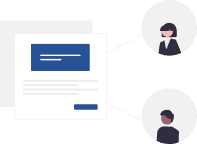 All-Access Plans
Create any document from our comprehensive template library on a fixed monthly plan.
From HK$600/month