Overview of a Model Release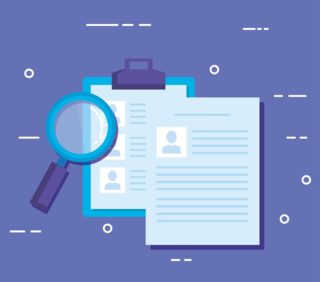 What is a model release?
A Model Release is written permission from a model to allow the use of his or her likeness in a photograph or video recording for commercial purposes. A model release form is required to ensure against any future risk of being sued under privacy laws.
It is a legally binding document that helps models, photographers, videographers, and clients by confirming that they all agree to it. It can also be used to claim payments by models in case of due or delayed payments.
A model release clearly sets out that the business has the right to use the model's photographs and video recordings for commercial purposes worldwide.
What is a Model Release Form?
A model release form is a type of form which legally grants permission to use photos or videos for commercial purposes. The subject or model has to sign the form in order to grant permission to publish the photograph or videos in one form or another.
By signing the form, models agree to the condition that their photographs or videos can be used either separately or together, either wholly or in part for any fashion or business purpose through any medium.
When do you need a model release?
Model release forms come in handy when the photographs or video clips featuring an individual are being used for advertising or commercial purposes. Here is a list of conditions when you might need a model release form:
When using someone's photos or videos for an advertisement: You will definitely need a release form for any advertisement, commercial use, or marketing. This is essential to save you from any risk of being sued under privacy laws. They will surely sue you if you don't have permission to use their photographs or videos for any advertisement or marketing purpose.
Indirect Endorsement or Advertisement: There could be situations where you do not feel the need for a release form. But remember, if you are posting someone's photos without permission, it could get you in trouble.
Let's say 'A' attended your social event and you posted the pictures on social media with your watermark. While this might not seem like a big deal, it can be targeted as 'advertising' and you could get sued for this.
If you ever feel like getting in the grey area consider getting a model release form.
When you don't need a model release?
Not all situations require a model release form. There are times when there is no need for it. Those situations can be as follows:
Portraits:  If you are just uploading the photos or videos to your personal social account there is no need to get a release form.
Portfolio: For websites as well as personal portfolios there is no need to get the form. However, if you are an advertising service and ask others to pay for your services, you should get the form.
The Zegal Template Library
Zegal's template library represents a complete and curated list of essential and premium business templates that can be used directly, for everyday business needs. Importantly, whether you're a startup or a larger enterprise, you will find that our Zegal automation solution allows anyone to create a legal agreement, any time, anywhere. All without a need for an expensive lawyer. Why do we do this? Well, we think that running your business day-to-day is important, and having these templates at your fingertips allows you to not miss a beat!
Lawyers draft and curate all of our legal templates for ease of understanding using plain English. Just fill out our guided questionnaires, and we will create the contract for you. Using our patent-pending expert rules engine, we automate the creation of complex legal contracts.
Try it for free today!