Customer Story: App Fibre
By AL Walker, Updated: 2023-01-18 (published on 2019-06-18)
App Fibre X Zegal

Christian Marth, Director of App Fibre says "Zegal provide a legal framework for our business which is compliant to our jurisdictions regulations in a friendly and easy to use software solution. Zegal made the process of running my startup business painless as I have a set of pre-defined pre-approved compliant documents to use for everyday business transactions from freelancer agreements and client contracts to staff agreements and to issue shares.
"In using Zegal, not only did I impress my company Corporate Secretary by providing all the correct documents for compliance but also impressed my investors with properly formatted share subscription agreements."
The best part of using the Zegal software is the Human Support I receive from their support staff, I've had frequent enquiries regarding some specifics of the software and Emily has always been very patient and attentive in resolving any trivial issues I may have.
"Before using Zegal we didn't have any formal system or process in place, after Zegal was implemented I can rest easy knowing that Zegal has me covered for almost any kind of business scenario I can imagine."
I'm looking forward to deeper integration with Zegal and other systems to automate my manual business processes and streamline my document management process in order to scale my business.
Zegal has saved me thousands of dollars in contract disputes with clients and suppliers, having a system and process in place for contract management. 
As a startup consultancy firm in Singapore, I was very hesitant to commit to a 12 month agreement with a Legal 2.0 service as I didn't see the value. Once I started using Zegal, I immediately found that I have the power to produce professional legal and business documents that elevate my business's professionalism. 
App Fibre is a full service mobile application development firm based in Singapore specialising in developing mobile apps for iOS, iPhone, iPad and Android.
App Fibre also specialise in implementing mobile technology and solutions to event managers to streamline their events.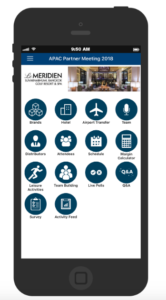 Multiple sponsorship opportunities including splash page and banner advertisements
Engagement Audience
Display schedule by day, speaker and track 
Live interactive polling
Social media Integration
Interactive floor maps
Push Notifications to update your audience about any updates
Promote speakers and exhibitors
Save money and digitalized all the event information on your attendee's smart devices
Create Surveys to gather feedback
Show specific content to specific groups of people
Find out more about App Fibre
here
READ MORE: Customer Story: Revolv
READ MORE: Customer Story: Parlour Group
Like what you just read?
---
Subscribe to our newsletter and be the first to hear of the latest Zegal happenings, tips and insights!