8 Problems Small Businesses Face in Singapore
By Alex, Updated: 2023-01-18 (published on 2018-10-11)
The impact that small and medium enterprises (SMEs) have on the local economy is phenomenal. Making up 99% of all companies in Singapore, the 180,000 local SMEs contribute to almost half of the GDP and employ 70% of the workforce.
Globally, entrepreneurship has kickstarted a trend of small businesses. However, the first few years might make or break your business depending on how you tackle these pain points/problems. Read up our tips and be prepared today.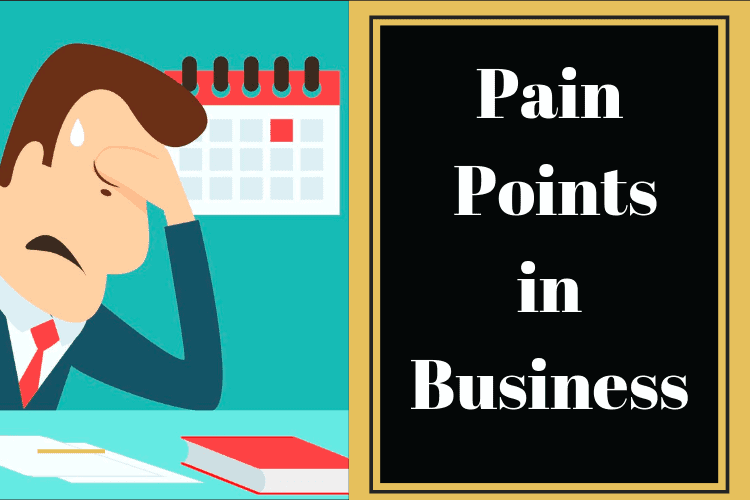 The 8 Problems:
Dealing with customer complaints
Marketing your business online
Protecting ideas and commercial assets
Dealing with regulation and staying up-to-date
Most small or medium-sized enterprise are characterised by
1) lean teams (hence, little resources) and
2) slim margins (hence, tight finances), and as a result, face a host of challenges.
Today, we lay out the top 8 problems small businesses face or pain points that small or medium-sized enterprises most commonly face, and point to some resources that may make this entrepreneurial journey easier for you:
1. Managing cash flow
It is one of the biggest business pain points. With slim margins and limited resources, small or medium-sized enterprise owners are always concerned with 'balancing their balance sheet'. SMEs need to have a thorough understanding of their sales margin in order to ensure that their revenue covers not only the cost of goods but also overheads as well as the costs of financing. It is no surprise that one of the key challenges hindering efficient cash flow in SMEs is the problem of late payments by customers and is small business pain points. This poses a headache especially for small businesses with low cash reserves.
Things are looking up. Banks in Singapore are looking to grow their SME lending – Maybank Singapore is targeting retail SMEs with revenues of up to S$20 million while DBS announced a loan structure to help SMEs cope with restructuring costs. SPRING Singapore also launched a S$2 billion SME Working Capital Loan Programme, under which SPRING Singapore will co-share 50% of loan default risks with participating financial institutions and SMEs can apply for unsecured term loans of up to S$ 300,000.
On a day-to-day level, SME owners can also take things into their own hands by drafting legal documents that set out favourable payment terms in order to obtain timely payment and optimise cash flow.
Related reading: The 6 Singapore government grants for small businesses you need to know
Here are 5 major tips for managing your cash flow to handle your business pain points.
Keep your books accurate and up to date, accounting and reporting heps to make healthy cash flow. Keep your accounting data up to date which helps to can see the financial state of your business at a glance.

Customers are important but don't be too sympathetic with your them. Be polite in clever sense and don't be afraid to take more formal action if you needed.

Offer your customers early payment discounts and keep credit requirements strict. Establish a written set of standards for determining who is eligible for credit. Enforce those standards rigidly. You don't want every customer walking in the door approved for credit.

Mixing your business and personal finances can leave you uncertain about business performance. So Keep your business and your personal finances separate , you'll know how much cash your company is generating. Then you'll be in a good position to properly pay yourself – and use excess cash to strengthen and grow your business.

Building a cash reserve puts you in a position of strength. It might mean paying yourself a little less in the short term, but in the long term it will put your business on the path to success.
2.Hiring and retaining staff
Hiring and retaining staff is an ongoing challenge for SMEs and is a problem small businesses face as business pain points. A survey by DP Information Group revealed difficulty in hiring staff and high manpower costs as the top two business concerns in both 2014 and 2015.
While you may not be able to offer the best remuneration packages for your employees, there are other creative (and non-monetary) means to keep your employees happy and motivated. You may also wish to consider hiring freelance consultants instead of taking on a full-time employee for fixed-term projects with once-off deliverables – such as building a website or designing a brand identity for an event. In that case, make sure you know the key differences between independent contractors and employees and the relevant legal rights and obligations:
Major tips for retaining your staff:
Provide a platform for employees to speak their mind freely within the organization.if so, employees can offer ideas, feel free to criticize and commit to continuous improvement—all factors that contribute to employee retention.

Quality management or supervision can be factor to retain staff, generally people left organization because of managers and supervisors more often than they leave because of their actual jobs.

Encourage Opportunities for their personal Growth, everybody want to gain knowledge and wants to update their personal and professional growth.

Engage Through Communication and Transparency,Consider letting your employees know how the company is performing. While you may not be able to offer a huge raise, they'll appreciate your open lines of communication and honesty

At the end of the day, there are two currencies that drive life and business — time and money. Satisfaction and a good working environment are important, but ensure that you're giving your valued employees an adequate amount of time off for rest and work-life balance.
3.Dealing with customer complaints
Statistics from the Consumers Association of Singapore (CASE) in 2015 revealed the 3 industries that received the most complaints to be motorcars, electrical and electronics, and the beauty industry.
It's important to keep your customers happy but that becomes small business pain points many times. After all, they keep your business going! Inspired by Small Business BC, here are 10 tips for dealing with customer complaints to keep them on your side:
10 tips for offering good customer service
Listen.

Show customers that you are aware of the problem and don't be dismissive.

Apologise.

Rather than engaging in fault-finding, acknowledge the problem and deal with it immediately.

Take them seriously.

Make customers feel important and appreciated, and not laughed at or spoken down to.

Stay calm.

By staying calm, you'll allow your customer to feel that you're in control of the situation and that you can help solve their problem.

Identify and anticipate needs.
Suggest solutions.

Have at hand a pre-determined menu of solutions that you and your employees can turn to; whether this is a refund, or vouchers that the customer can return to use in the future.

Appreciate the power of "Yes".

Make doing business with you easy.

Acknowledge your limits.

At the same time, be upfront when you are unable to fulfill their requests and ensure that you can keep your promises to your customers.

Be available.

Identify key pain points and situate information on avenues for help there.

Get regular feedback.

Provide avenues for your customers to offer feedback, whether as an online form or a targeted customer satisfaction survey.

Tweet this
4. Marketing your business online
It is one of the problems small businesses face. Technology has presented businesses today with whole new ways to market themselves. This however poses its own challenges technology becomes a pain point for small businesses.
Customer expectations have changed and competition is no longer local but now global. Which has become a business pain point for small businesses. Deciding on an effective marketing method with the most return on investment can be difficult, especially when faced with little budget and resources. While channels like social media are free to set up, it can take time to build up an online community. The same goes for blogging. Other forms of advertising, while quick to scale, can be expensive.
So which marketing channels are best for SMEs? This article lists a variety of ways you can start marketing your business online.
So which marketing channels are best for SMEs? This article lists a variety of ways you can start marketing your business online.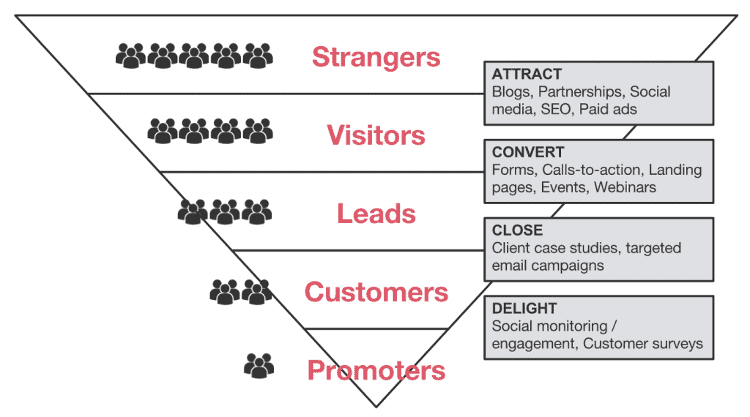 Source: Slides from Doing Business Online – Legal Academy by Zegal
The key is to employ a mix of marketing tactics. Based on HubSpot's inbound marketing methodology, visitors pass through a purchasing funnel before they are converted into customers. HubSpot also produces a tonne of (free!) and useful resources for sales and marketing
Business marketing trends do not come to the internet, Internet has allowed small companies to reach all parts of the world with unprecedented speed.
Major Tips to market your business online:
Your website is the center of all your digital marketing efforts, so invest on website and make it visitor engagement friendly so people can easily use and understand about your business.

Try to find your customer in most popular social media for your business. Some people finds customer on facebook, some on Instagram but that not sure you will find them on big social giants. So research where are your possible customers.

Search engine marketing and optimization are part of what helps make your business appear higher on a list of search engine results. Try to rank your website for service oriented keywords.

Reviews and customer feedback are important online components of marketing, so pay attention to online review and ratings platforms to keep your online reputation spotless. Respond to negative reviews quickly but not defensively, and use that feedback to learn where your company could improve or add to your product offerings.

If you're not an expert in digital and internet marketing, ask someone who is. There are hundreds of internet marketing coaches and consultants available to you, many of whom can give you a consultation about what you should change to see success.
Learn more about Doing Business Online. Download our free eBook: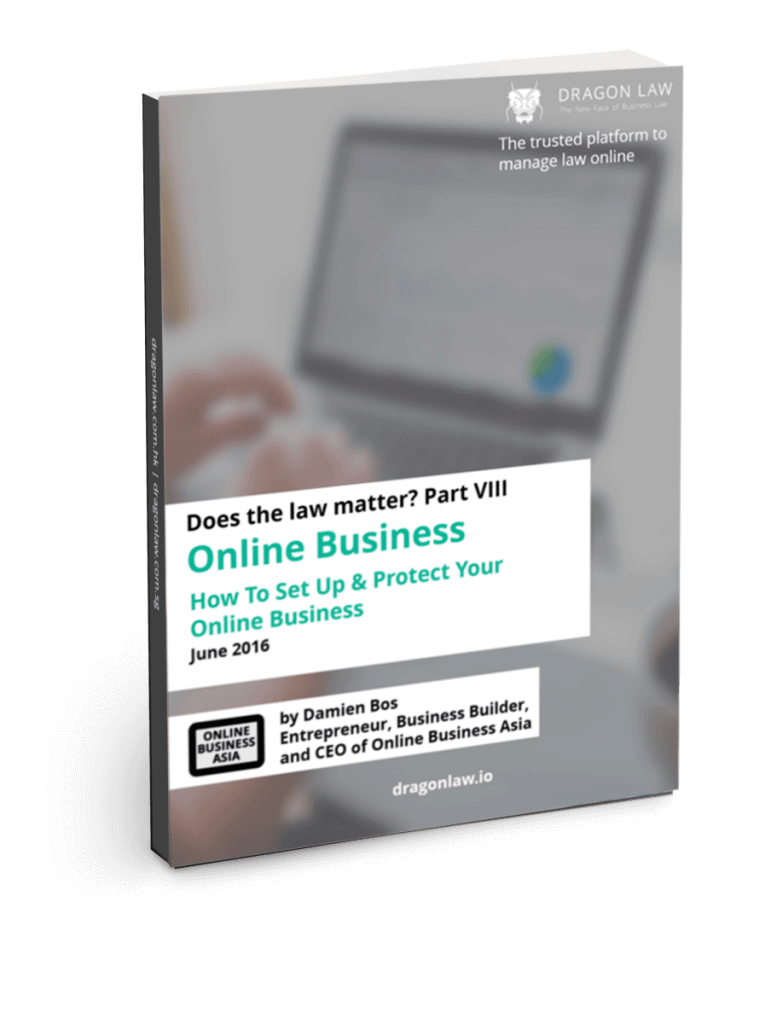 5. Rising costs & competition
Running a business in big hubs can be a challenge with the high overheads and strong competition. The rising cost of office rental, as well as increased cost of production, has squeezed the profit margin for small businesses and came up as pain points in business.
Thankfully, there are ways to manage costs even in expensive cities like. While co-working spaces are often associated with startups and tech entrepreneurs, SMEs who use co-working spaces agree that it may be a more cost-effective alternative to rented office space. Co-working provides you with the flexibility to scale the size of your operations up or down rapidly, and allow frequent review of your terms of stay more frequently than traditional, fixed leasing arrangements.
Read more: Co-working Space Terms of Use
As members of spaces like The Working Capitol, The Hub and Paperclip, you also stand to benefit from the community events and education workshops they host, such as Zegal's Legal Academy.
6. Protecting ideas and commercial assets
Intellectual property (IP), which comprises of trade marks, patents, copyrights and trade secrets, is a core business asset. Yet, SME owners neglect to properly protect their IP rights as they are daunted by the application process, and often are unaware of what needs be protected. As a result, SMEs run the risk of having their ideas stolen and has become one of the problems small businesses faces
Whenever your business develops intangible human creations, it is key that you protect your creations. Your business has information that should remain private, such as your customer database, financial information, and new business ideas.
Tips
A Confidentiality Agreement (or Non-disclosure Agreement) is your first line of defense to protecting this information. This legal document creates a confidential relationship between your business and any contractors, employees, and other business partners who might get a behind-the-scenes look at your operations.
Additional reading: Download our free eBook on Protecting Your Trade Mark
7. Dealing with regulation and staying up-to-date
While Hong Kong and Singapore are provide relatively easy environments for conducting business, it is important that you stay up-to-date with the latest updates to laws, acts, and regulation that may impact the way you run your business.It's another pain points in business
Legislation changes frequently; and by being unaware of the latest developments, you put your business at risk.
This is especially true for SMEs who are looking to expand overseas, where it can be challenging to fully grasp the relevant legal and taxation requirements are in other marketsin the host country.
Read: International Growth: Getting it Right
This is why most business owners choose to engage in-country experts to help navigate bureaucracy and other administrative hurdles. This inevitably raises expansion costs. In addition, a potential pitfall that entrepreneurs make is putting too much attention into overzealous expansion and neglecting the home market.
One solution is to cut costs by reducing dependency on external providers, or automating certain tasks with the help of technology. Online tools such as Zegal allow businesses in Singapore, Hong Kong, Malaysia and New Zealand to self-service legal work while saving time and money in the process.
These documents are localised for use in their respective jurisdictions and because it is all online, you will have the ability to, from wherever you're based, administer the documents you require for expanding into other countries.
8. Time management
As a business owner, you wear multiple hats in your organisationand . Did you know that almost 9 in 10 Singapore SMEs lose focus on long-term business goals as a result of being to caught up in day-to-day business operations?
A natural solution to the perpetual time crunch is to employ technology to automate basic tasks. According to a Singapore Chinese Chamber of Commerce and Industry (SCCCI) survey, more than 70% of Singapore's SMEs are applicants of the various government assistance schemes in Singapore. One key business area where SMEs can afford to save time and money is legal. Legal technology has emerged in Asia as a newer and more cost-effective solution for SMEs to meet their legal needs.
Tips for time management:
Set goals, . Your goals will help you set a target and measure when you've hit it successfully.

Find Your Productivity Zone and focusing accordingly

helps to boost your productivity even more if you're able to reduce distractions and interruptions during this focused work time.

Time tracking can give you a picture of exactly where your time is being spent, day in and day out, over the long term. This could be eye-opening and can provide a valuable insight into how you want to spend your time

Know When to Delegate

– As a business owner, your time is often divided between day-to-day operations and big-picture responsibilities. Knowing when it's appropriate to delegate some of those tasks to other team members can save you quite a bit of time.
Our cloud software enables fast production of custom documentation which will help your business improve efficiency, accuracy and compliance.
Zegal is used by 5,000 small and medium-sized businesses, general counsels, law firms, and business advisors and that number is growing at 20% every month. Join the new face of business law – as a Zegal subscriber, you can:
Access any of our 500 existing business documents

and customise them to your specific needs, and

Choose to

automate any of your frequently used documents and save a few hours each week.
Contact us to learn how you can manage legal at the fraction of the time, cost, and complexity.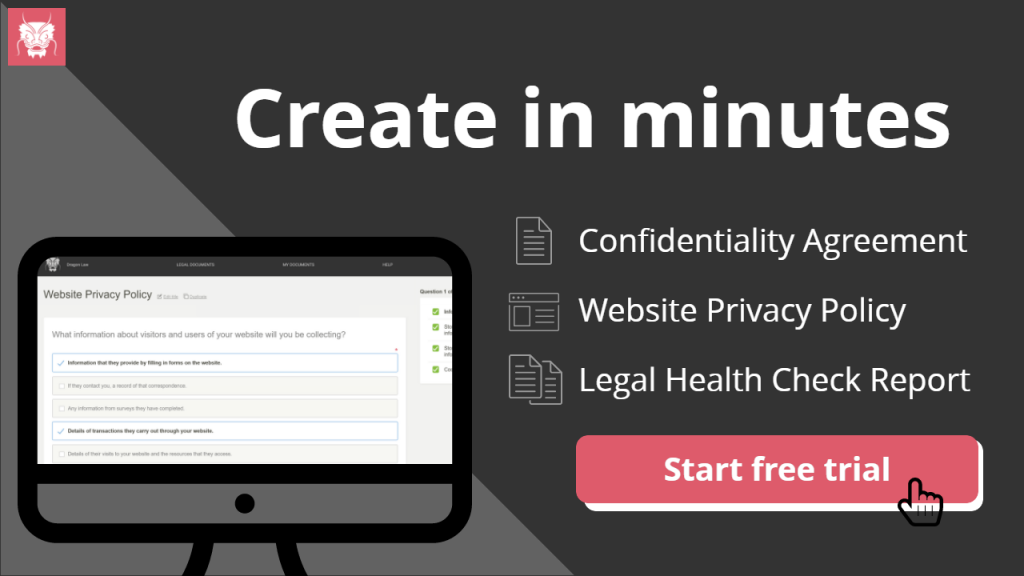 No credit card required.
Tags:
Like what you just read?
---
Subscribe to our newsletter and be the first to hear of the latest Zegal happenings, tips and insights!