E-Sign Tips & Advice
Sign up in minutes, not days, with electronic signatures. It's Legal! A look at how the electronic counterpart of signatures saves time and money.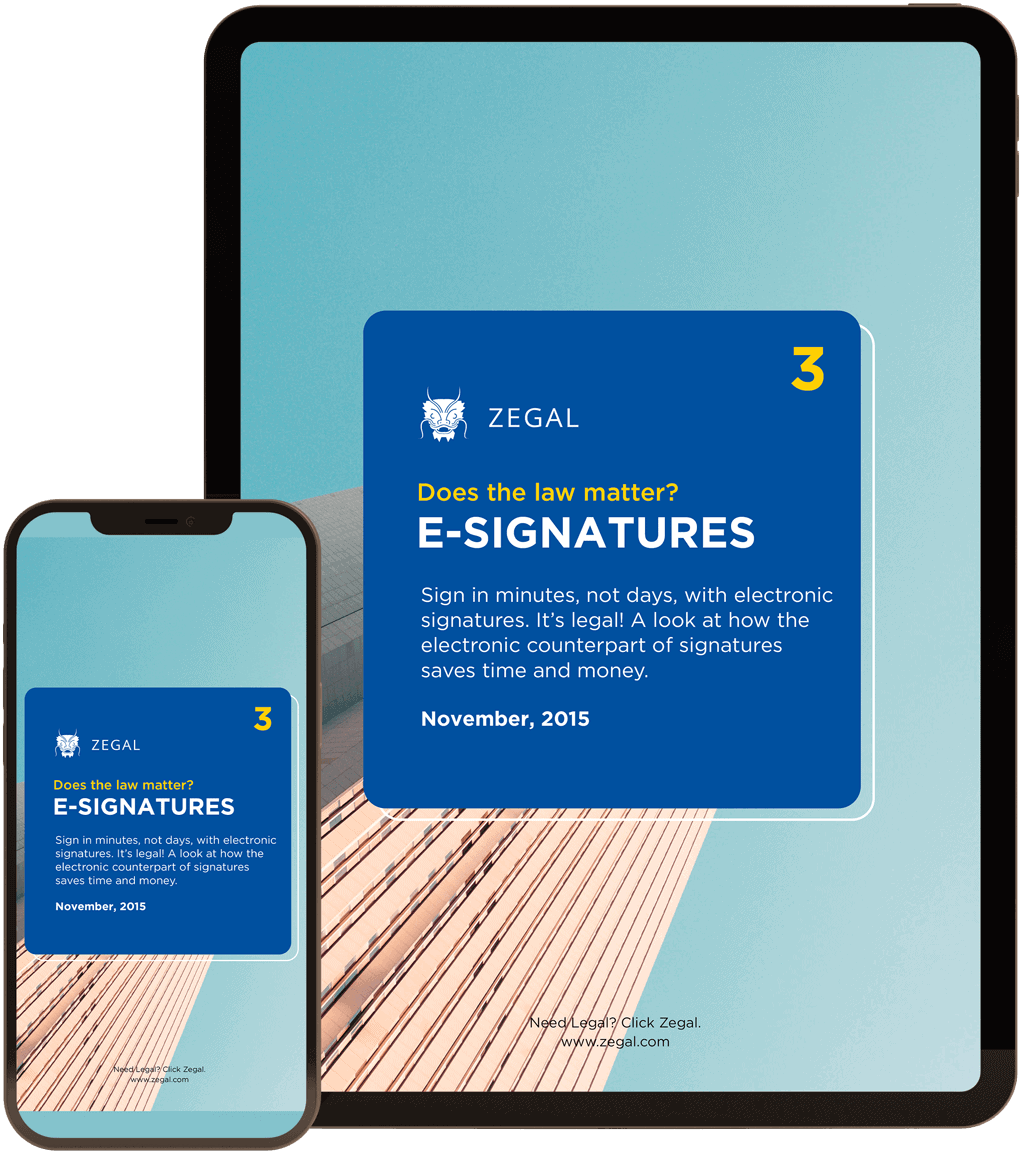 Whats Inside?
What is An Electronic Signature?

Benefits of an Electronic Signature
Learn the various business structures and how to make the right choice.
When starting a new business, one of the first decisions to make is the type of business organisation that will be used in operating the business.
Are E-Signatures Legal?
Starting a business with close friends or family members may seem to negate the need for formal arrangements.
A Shareholders' Agreement (or a Partnership Agreement in the case of a business organisation set up as a partnership) is a legal contract between all the shareholders.
How Does It All Work?
Protect your brand name
Don't discuss your idea carelessly
Be sure you own your intellectual property
Arrangements with third parties
E-signing with Zegal
Already trusted by these amazing companies