Part III in the 'Does The Law Matter?' E-Signatures Tips & Advice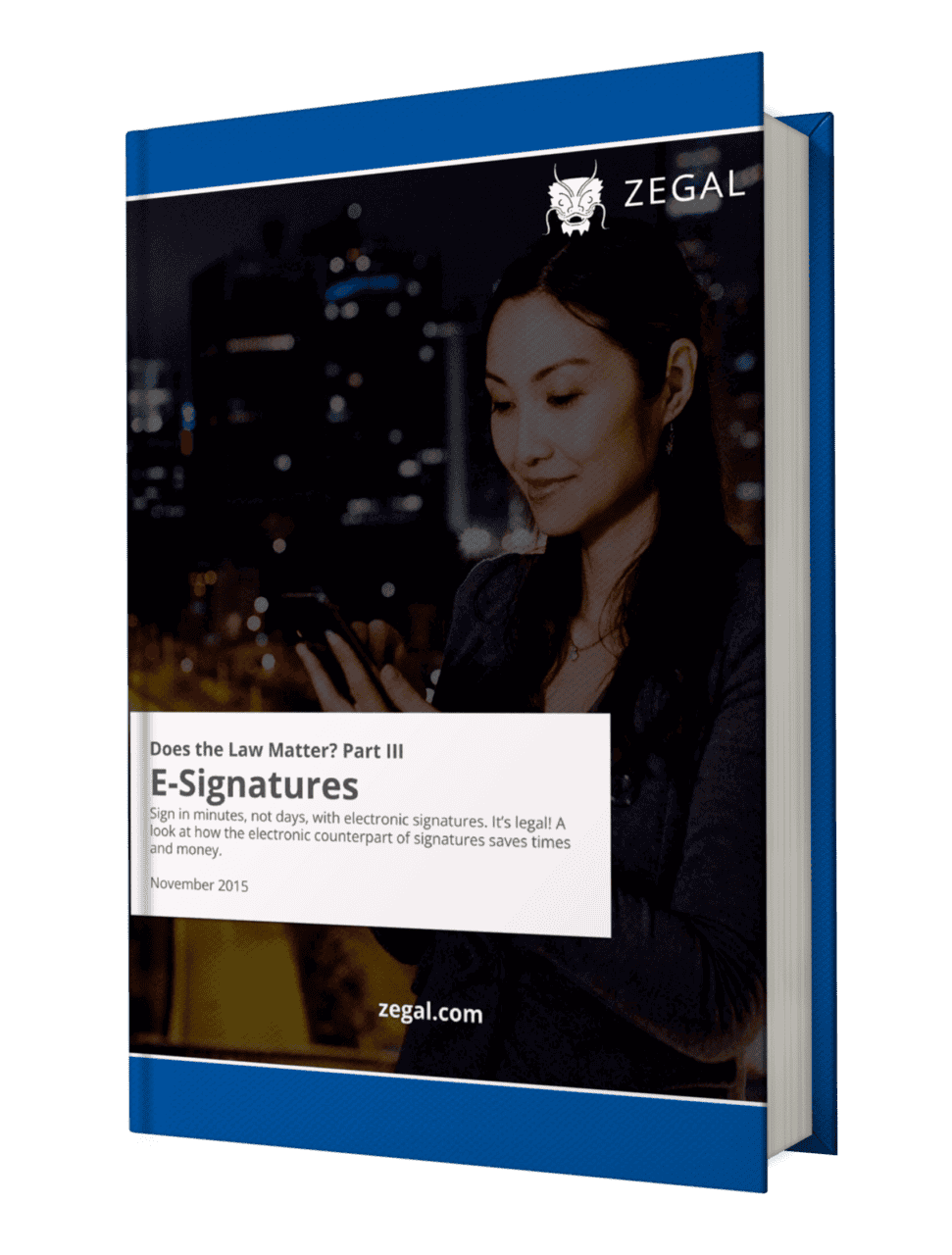 Sign up in minutes, not days, with electronic signatures. It's Legal! A look at how the electronic counterpart of signatures saves time and money. The average time to get a paper document signed is calculated in days, whereas the average time to get a signature on an electronic document is calculated in minutes.

More time for business, less time chasing paper.
---
Whats Inside
What is An Electronic Signature?

Benefits of an Electronic Signature

Learn the various business structures and how to make the right choice.
When starting a new business, one of the first decisions to make is the type of business organisation that will be used in operating the business.
Are E-Signatures Legal?

Starting a business with close friends or family members may seem to negate the need for formal arrangements.
A Shareholders' Agreement (or a Partnership Agreement in the case of a business organisation set up as a partnership) is a legal contract between all the shareholders.
How Does It All Work?

Protect your brand name
Don't discuss your idea carelessly
Be sure you own your intellectual property
Arrangements with third parties

E-signing with Zegal
If you use the Zegal Document Builder to create your customised legal agreements, you do not require any additional software service when it comes to e-signing these documents.
Don't just take our word for it
"Using Zegal allows us to take a lean and efficient approach that cuts costs while maximising results. "
"Zegal has helped us save more than USD 10,000 on our legal needs."
"Zegal makes onboarding a new client or employee fast and simple. "
Already trusted by these amazing companies