5 Fintech Solutions for Small Businesses in Hong Kong
By Alex Tanglao, Updated: 2022-08-30 (published on 2017-10-28)
As one of the world's leading financial hubs, it's no surprise that Hong Kong is also a financial technology (fintech) hub. In November 2016, the Hong Kong Monetary Authority launched the FinTech Innovation Hub in collaboration with the Applied Science and Technology Research Institute. On the sidelines of the recently concluded Hong Kong FinTech Week, the Head of FinTech at InvestHK, Charles D'Haussy, said that Hong Kong's role as a gateway for trade where mainland Chinese fintech companies can sell its platforms to the rest of the world will help Hong Kong differentiate itself from regional fintech competitors such as Singapore and Shenzhen. 
In case you're mistaken, fintech is not just all about the financial industry. While small and medium enterprises (SMEs) globally have historically been underserved by financial services providers, fintech companies are now filling the gap in service provision to SMEs in three main areas: provision of credit, access to critical business services and provision of bank accounts.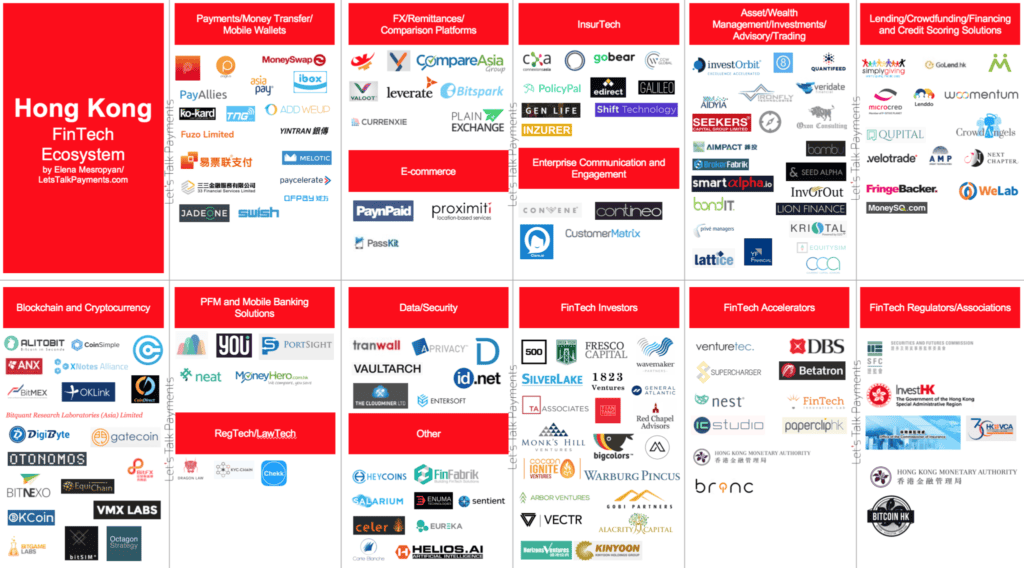 Source: Let's Talk Payments
With Hong Kong FinTech Week recently concluded and FinovateAsia coming up in November, we round up five fintech solutions that small and medium enterprises (SMEs) and startups can harness to improve their business processes.
Insurance & Employee Benefits: CXA Group
Founded in Singapore in 2013, CXA Group is a benefits and wellness marketplace. The team worked closely with senior human resources (HR) practitioners to identify and address major HR pain points, such as escalating healthcare costs due to worsening employee health and unappreciated employee benefits.
The CXA platform allows companies to channel a portion of their current healthcare spend into personalised benefits and wellness programs. Employees can select a mix of insurance and wellness services from a range of providers to suit their individual needs. Companies purchasing insurance coverage through CXA's brokerage receive the platform at no additional cost. Rather, CXA makes money by charging a commission for deals that wellness providers sell to staff.
Employees can choose from a relevant mix of insurance and well services, such as gyms and yoga classes, to suit their personal needs. This allows employers to see the direct link between wellness initiatives and premiums.
As of February this year, CXA has 45 Fortune 100 clients and nearly 200 staff across offices in Singapore and Hong Kong. Following a successful Series B investment round worth USD 25 million earlier this year, CXA announced that it would expand into Beijing, Shanghai, Guangzhou and Shenzhen.
Small Business Loans: Amplifi Capital
Launched by AMP Credit Technologies, an award-winning provider of innovative small business credit solutions, Amplifi Capital provides clear and transparent business financing to underserved small businesses. Features of their lending approach include automated daily repayments direct from the borrower's bank account to suit the borrower's needs and cash flow. There are also no application fees, no early repayment fees, or any other hidden charges.
Amplifi Capital's vision is to improve access to credit for small businesses. For small businesses facing challenges accessing other sources of funding such as crowdfunding, this is a significant opportunity. Access to capital can be the key to bridging the cash flow gap during slow business periods in order to keep your business afloat, or even successfully expanding into a new market.
Customer Experience: PassKit
In the words of the co-founder and CEO of PassKit, Paul Tomes, PassKit "allows businesses, of any size, to engage with their customers through their most intimate possession – their mobile phone". PassKit was founded with the mission of helping businesses leverage customer engagement capabilities, such as the latest mobile wallet applications (think Android Pay and AliPay), chatbots and CRM/POS systems.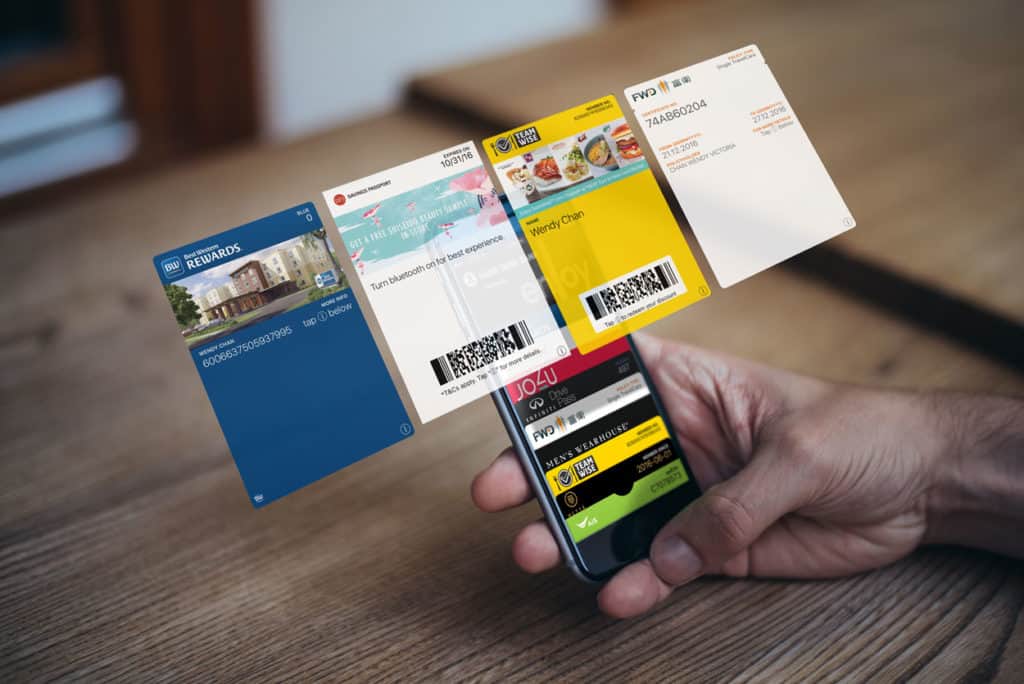 Source: PassKit
One of PassKit's products is Loopy Loyalty, a one-stop customer loyalty software that helps businesses connect with customers via a digital stamp card. Some of its features include notifications that are automatically triggered when your customers are near your location and mobile wallet compatibility. Businesses can track key metrics and analyse their digital loyalty programme results to obtain rich customer insights and get the best ROI out of their digital loyalty programmes.
Related reading: Navigating The Regulatory Challenges Of #FinTech
P2P Lending: Monexo
Apart from securing bank loans, another potential source of funding is peer to peer (P2P) lending. Founder and CEO of Monexo, Mukesh Bubna, previously spent 18 years in Citibank in Asia overseeing credit cards and consumer loans in senior positions. Frustrated with the inefficiency of banks and high interest rates, Bubna started Monexo with the aim of making banking in Hong Kong more efficient. The result is Monexo is an online P2P lending marketplace that connects borrowers with lenders. It aims to provide quick and affordable financing to small business owners and their employees.
Monexo screens and classifies borrowers, with borrowers with the lowest chance of default getting the lowest interest rates and vice versa. This allows lenders to get a better yield as it creates a mixed portfolio of low and high risk loans.
E-payment Across Borders: TNG Wallet
TNG Wallet is one of Hong Kong's leading e-wallets, with over 600,000 downloads and a usage rate of approximately 8% of Hong Kong's population since its launch in November 2015. with a mobile app that includes features such as instant money transfer, bank transfer, global bill payment and payments at retail outlets.
Source: TNG Wallet
In August, TNG Wallet partnered with convenience chain 7-Eleven, bringing its pick up points to over 180,000 globally. With TNG Wallet, financial transactions are convenient and user-friendly. In particular, TNG Wallet prides itself on cross-border money transfers as it enables users to transfer money from their TNG Wallet in Hong Kong to countries such as Pakistan and Australia.
Businesses that partner with TNG Wallet stand to benefit as there is no set-up cost for the use of TNG to collect or receive payments, no monthly cost and no equipment rental required. TNG Wallet also settles with merchants within 2 business days, which helps to facilitate cash flow. You can also promote your loyalty programme by using TNG e-Wallet services.
Are you a fintech company serving small businesses?
Learn about Zegal's cloud legal software for agile and high-growth fintech companies
Tags:
Like what you just read?
---
Subscribe to our newsletter and be the first to hear of the latest Zegal happenings, tips and insights!