The Key Terms You Should Know When Hiring a Consultant
By Alex Tanglao, Updated: 2023-01-18 (published on 2018-02-27)
Company structures are continually changing. Bringing on board a permanent employee for every function is not often the most efficient model for a small to medium business. So what's the alternative? Utilising consultants who are experts in their field, on temporary or short-term agreements could prove extremely beneficial. Consultants, who will become one of your many trusted advisers, can provide the vital input your business needs to enable growth. If you do decide to engage the services of a consultant then you need to make sure your Consultancy Agreement, sometimes called an emolument contract, is securely in place.
What's the definition of a consultant?
A consultant is essentially a freelancer. A consultant is not employed by the company but rather serves as an independent expert who provides a  service to the client on a self-employed basis. Consultants are not protected by employment rights like company employees. The entire basis of the relationship between a client and a consultant is simply contractual and subject to less statutory regulation.
What is a Consultancy Agreement?
A Consultancy Agreement is a formal contract between a company and a consultant who has agreed to provide a service to that company.  The contract makes certain that both parties are clear on all details concerning the arrangement and what objectives are to be achieved. Most importantly, this includes the exact nature of the service to be provided and in return, the payment requirements. It's sometimes called an emolument contract as this refers to payment received for work carried out – emolument derives from words meaning "payment to a miller for grinding corn"!
Why do I need a Consultancy Agreement?
Whenever you enter into any business arrangement, a certain amount of formalisation is always necessary. This is to protect all parties and also to ensure everyone is on the same page. The same principle applies when you hire a self-employed consultant. The Consultancy Agreement ensures you have formalised the agreement and everyone is clear about what is expected of them. A Consultancy Agreement is also vital to protect your business when it comes to things such as ownership of intellectual property and data protection.
Related reading: How to select the right freelancer for the job
What else should be included in a Consultancy Agreement?
As well as a description of services and payment requirements, the Consultancy Agreement should also include other important elements. It should state how much time the consultant is expected to dedicate to the client per week, as well as whether the consultant can outsource work or be substituted. In addition, it should also cover liability, obligations relating to confidential data and stipulate the method and timeframe by which the agreement can be terminated.
The agreement should also state that the consultant will perform their services to the best of their ability and with due care and attention. It can even stipulate that they report progress, attend meetings, be legally compliant and follow reasonable company procedure.
What about intellectual property ownership rights?
Another key reason to have the correct agreement in place is to protect the client from any claims over Intellectual Property rights by the consultant. The agreement must clearly state that if the consultant (or the consultant's substitute) creates any intellectual property then it is owned by the company and not by the individual.
What will happen if I don't have an agreement in place?
You are placing your company at a great deal of risk by not having the correct agreements in place. At the very least you may not be getting good value for money from your consultant who can essentially be following their own agenda but not necessarily doing the right thing for your business.
More serious problems could arise, for example if your consultant claims rights on intellectual property they have created while working for you. The correct contract will ensure both client and consultant are legally protected.
How do I terminate a Consultancy Agreement?
The Consultancy Agreement should include notice terms that are typically between 1-3 weeks. Simply provide written notice to terminate the contract within that time frame. The agreement will also set out conditions by which the contract can be terminated immediately without notice or payment, such as in the case of misconduct, breach of terms, negligence or committing a criminal offence.
How do I get a Consultancy Agreement in place?
Zegal can help! You can easily create a Consultancy Agreement via our cloud legal platform in as little as 15 minutes. We help you ensure that everything is legally in place to give you the freedom and energy to grow your business. Sign up for a free trial and join our growing network of confident Zegal users.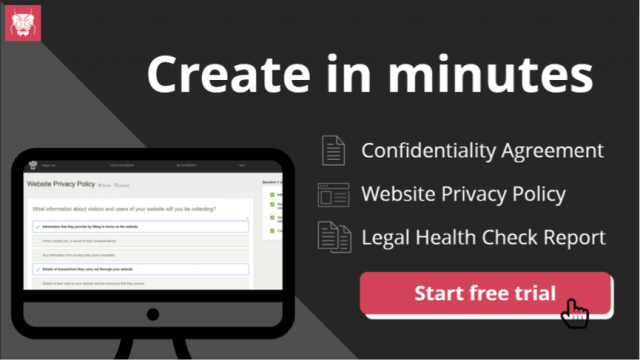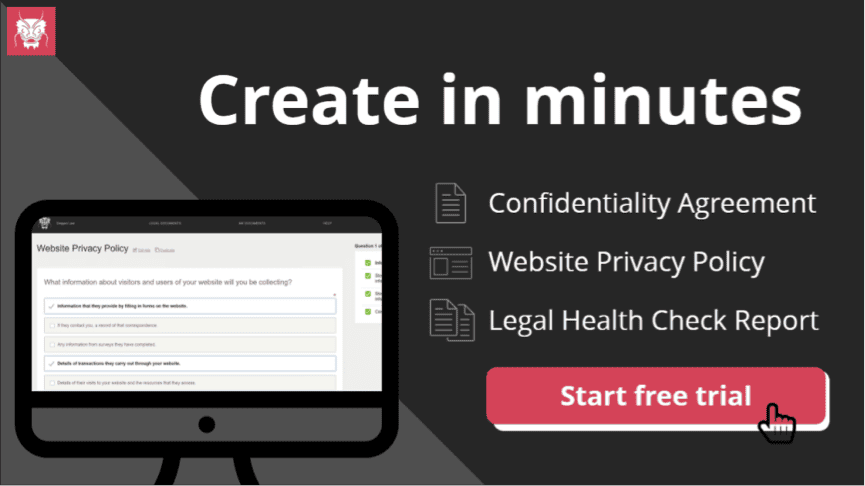 Start managing your legal needs with Zegal today
Tags:
Like what you just read?
---
Subscribe to our newsletter and be the first to hear of the latest Zegal happenings, tips and insights!