Easy to Use Legal Templates
Quickly and easily create any legal agreement for you or your team.
Affordable Plans
Straightforward pricing plans and bespoke packages built to simplify all your legal demands.
Vast Document Library
Zegal's comprehensive collection of agreements means you always have what you need at your fingertips.
What is Zegal?
Watch to see how Zegal can help your business create, negotiate, and sign legal documents and contracts.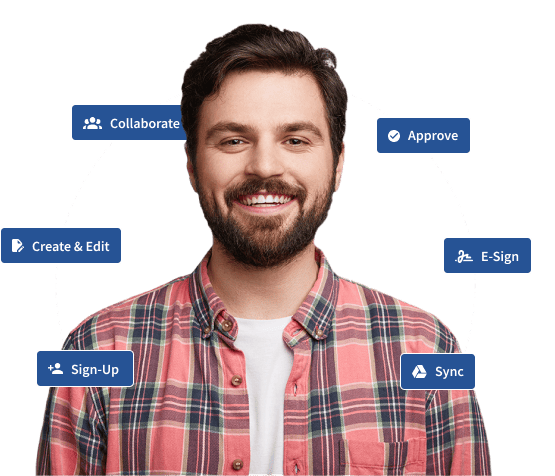 Why choose Zegal?
With Zegal, you can reduce legal risks and improve the efficiency of your contract workflow, allowing you to focus on your core business operations.

Our platform is flexible, scalable, and tailored to the needs of your business.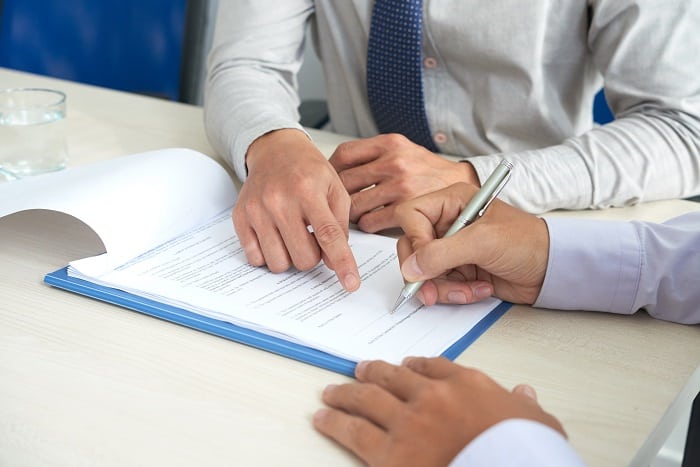 The White label concept involves a company using services or products that have been produced by another company but marketing it as their own brand. This is widely used in the production of cosmetics, electrical goods, software, etc.
A White Label Solution Agreement is a contract between a supplier and a customer of a White Label. In the case of software's, it is also known as SaaS (Software-as-a-Service) solution.
Essentially, a White Label Solution Agreement sets out the terms and conditions on which the supplier will provide the SaaS solution to the customer, including the supplier's disclaimers and limits on the supplier's liabilities in providing the SaaS solution.
Most importantly, a White Label Solution SaaS Agreement sets out the service level agreement committed to by the supplier: for example, the services uptime commitment, how the services uptime metric will be measured, the commitment in responding to requests and problems, and service credit entitlement if the services uptime metric is not met.
What should be included in White Label Solution Agreement?
Essentially, a SaaS agreement must cover these areas:
Details of the subscription service
The White Label Solution Agreement must spell out the services the customer is subscribing to. Importantly, this includes any limitations of use and terms of use. As well as features that the user will get on the plan.
Duration of subscription
The minimum duration of the subscription before the customer can cancel. This is also known as the commitment period.
Cancellation Terms
Basically, these are the terms under which you can terminate this agreement. This can include violation of terms of use or fair use. Or, if the client has gone past the minimum commitment period. Or, if the SLA has not been met. Typically, turnkey SaaS solutions make it easy for customers to come and go. Enterprise-level commitments usually have longer commitment periods. Additionally, they have more stringent cancellation policies due to the upfront work necessary on the platform for configuration and customization.
Service Level Agreement (SLA)
Essentially, an SLA must include minimum levels of service that must be met by the SaaS platform. These service commitments must be measurable and reportable to customers on request. However, if there is a failure on the platform or if the service levels are violated, the vendor must typically provide a remediation plan. Then, failing the remediation plan, there are typically penalties such as service credits or refunds.
Examples of SLA metrics include Response time to requests and problems. Also, support hours and channels for making help requests. As well as uptime commitments and unscheduled downtime limits.
Notably, SLAs are usually for enterprise clients who make large upfront investments on the platform.
Amount of upfront and recurring subscription fee
Typically, most SaaS platforms will have a monthly service fee. Or, an annual one (often at a discount). Usually, there are no upfront fees unless there are significant setup costs.
Additional clauses that can be included in a White Label Solution Agreement
Product warranties:
This includes basics such as an agreement that the supplied product should be of fit, safe and of acceptable quality and without any defects. Additionally, a warranty that no other third party's rights has been breached in the due process of manufacturing should be mentioned.
Exclusivity:
The white-label solution usually offers resellers products that manufacturers have with a new brand label. However, if one wishes to have exclusive dealing of the product, this needs to be mentioned in the agreement.
Intellectual property rights:
While the product is rebranded under the reseller, their It branding materials, copyright, and as well as trademarks should be noted as they are intellectual property and the infringement of this can have serious legal repercussions.
Replacement and repair:
The conditions under which the manufacturer agrees to repair or replace the product could be needed in certain cases.
When should you use a White Label Solution Agreement?
Typically, a SaaS agreement is for larger enterprise contracts. In essence, these contracts have terms that are often customizable to meet the IT requirements of the client. Additionally, for platforms where clients self-register and can start using the platform, there is usually an agreement to the Terms of Service that you can tick online. Essentially, this goes along with the entry of a credit card number for online payment.
Generally, you can use Zegal's SaaS agreement to begin negotiations with larger clients.
Chiefly, an SLA is typically for larger engagements with enterprise clients. For turnkey SaaS solutions, clients typically expect an environment free of service outages. Additionally, cancellation is typically easier if the service levels have not been met.
What other documents should you look at?
Terms of Service
Essentially, having a Terms of Service (or Terms and Conditions) helps protect a SaaS provider from potential liabilities. Also, it helps you prevent clients from abusing your services or using your services in an unlawful way.
Privacy Policy
Generally, if you collect personal information, it is always good to have a privacy policy that spells out how you will use the client's data. Notably, the reassurance that you will not remarket a client's personal information without due consent is important to many subscribers.
What is a marketing Affiliate?
A marketing affiliate is a body that manages digital marketing pathways such as websites and banners to provide access to the original owner's site.
White-label agreements give affiliates the means to promote and advertise the original company's site on their site. The affiliate benefits and profits from the use of the original company's trademarks and brand value. The White label agreement lays down the terms and conditions for affiliate uses.
What are the advantages and disadvantages of the White Label SolutionAgreement model?
Parties involved in a white-label solution can encounter both advantages as well as disadvantages while signing a White Label Solution Agreement.
Advantages of using a White Label Agreement
White Label Agreements make it easier for resellers to establish themselves in the market. It is also more convenient and time-saving for resellers as they do not have to bear the cost of working on developing a product. Also, the product will be worked on by experts and you can simply just add your brand and make it stand out, it will be more refined and perfect for your own use.
Disadvantages of using a White Label Agreement
While mass manufacturing makes the product cheaper and more accessible for resellers, it could also lead the manufacturers to sell the product on their own at no additional cost or compensation to the reseller who has invested in building a brand. On the other hand, manufacturers will get no credit for their crucial role in the preparation or production of the product as only the brands will hold market value of any sort.
At the end of the day, both the advantages as well as disadvantages can be well balanced and mitigated by the involved parties by ensuring that the agreement is well drafted.
4 types of White Label Agreements
White Label Software Agreement
This agreement lays out the terms and conditions for the supplier to provide the software as a Service (SaaS) solution to the customer.
White Label License Agreement
This agreement defines the terms between a white label service produced by one company (the supplier) and another company that rebrands to make it seem like theirs.
White Label Partnership Agreement
A white-label partnership agreement can be set up while supplying services. For instance, it can be signed between a company and an individual, when the individual delivers and provides goods or services to the company.
White Label Agreement for Products
This agreement lays down the specifics of particular products that a supplier agrees to provide to a customer. The customer's required branding and trademarks are applied to the product, so they can directly sell it to consumers as their own product.
Conclusion
In summary, White label solution agreements are signed between two companies and contain the legal provisions for a company's product or service to be rebranded and sold as another company's'. When you create a comprehensive SaaS agreement with your client. it provides clear expectations on the types of services that you will deliver. This protects both sides from service issues. Hence you need to have one whether you're a manufacturer or a reseller. Further, you should always get your agreement reviewed by a lawyer. So, always ensure that a lawyer reviews all the different terms and conditions. Additionally, try to draft a standard template you can reuse for all clients. A SaaS business thrives on uniformity to be able to scale. Having bespoke versions always makes that task harder.
You Might Also Like
Along with this document, make sure you see these other templates in our library:
Stay compliant with the Zegal template library
Zegal legal template are meticulously crafted with the precision of AI and the expertise of seasoned human lawyers, providing a unique blend of speed and reliability.
You can trust that Zegal agreements are legally sound and fully compliant with current regulations.
Whether you're a startup, SME, or a larger enterprise, Zegal contract management will automate and speed up your legal processes.
Using Zegal will reduce risk, save money, and improve efficiency. Let us take care of the paperwork so you can focus on running your business.
Don't compromise on speed or compliance. Stay secure, compliant, and efficient with Zegal.
Related Documents
If you're creating a White Label Solution Agreement, you may also be interested in the following documents:

Choose from 1000+ legal templates and draft contracts with ease and confidence.
Start now free
Contract and document management made easy.
Draft
Edit
Collaborate
E-Sign
Store
Automate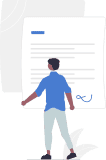 Pay As You Go
Purchase this specific template and generate a unique bespoke document in minutes.
$40-$80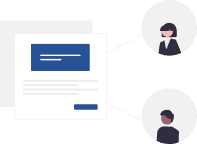 All-Access Plans
Create any document from our comprehensive template library on a fixed monthly plan.
From $120/month
Nice things people say about Zegal.
"Using Zegal allows us to take a lean and efficient approach that cuts costs while maximising results."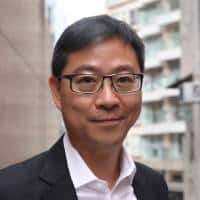 Alex So
Managing Partner

"Zegal is easy to use and customer service is responsive and helpful! I strongly recommend it!!"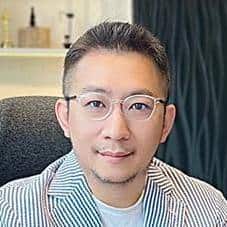 Alan NG
CEO

"Zegal makes onboarding a new client or employee fast and simple."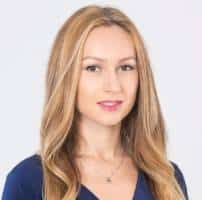 Veronika Kuznetsova
Managing Director

"Zegal really works well for all our legal documentation needs, and it is also user-friendly and mobile at the same time."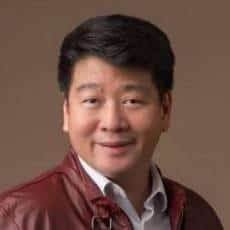 Daniel W. Ho
Managing Director & Principal Consultant

"Zegal is like my teammate, helps me draft the right template, quickly gets my work done, and also saves me money on legal needs."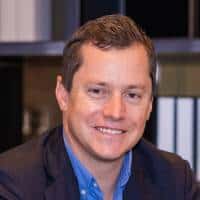 Alan Schmoll
CEO & Co-Founder

"With colleagues, partners, and clients across the globe, Zegal provides an easy-to-use tool that streamlines processes that saves costs and time."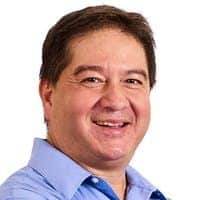 Tony Wines
CEO of Turnkey

"Zegal has been such a great help in my business operations."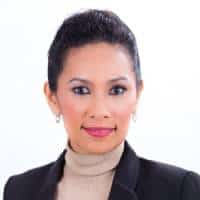 Amanda A Atan
Managing Director at VIBES Mastery

"With Zegal, we work smarter rather than harder. Being a business professional, a proper document management system is always a must."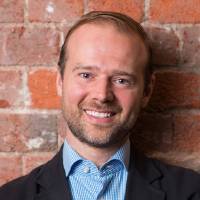 Edgar Kautzner
Managing Consultant

"Zegal, a platform for compact package of legal templates, secured e-signing, reasonable cost and high level customer service."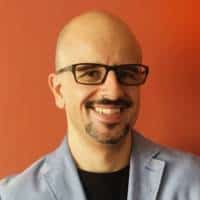 Paul Falzon
Director

"Zegal is easy to use, affordable and the platform is simple to navigate which makes the process of putting together a document fast and fuss-free."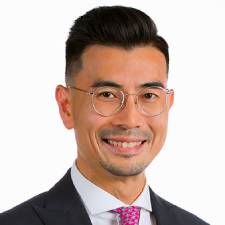 Jonathan Wong
Founder & Managing Director

"Love the new flow/design, very quick and easy to use now. I have done 2 or 3 customer contracts in a flash over the past 2 days."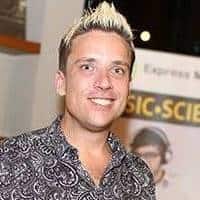 Chris Head
General Manager and Managing Editor

"Consistently positive experiences with Zegal's technology, and customer services teams, who ensure that our issues or questions are responded to immediately."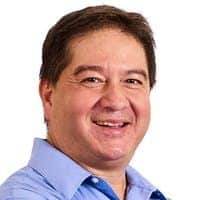 Tony Wines
CEO of Turnkey