5 Tips for Achieving GDPR Compliance in HR & Payroll
By Joe Peters, Updated: 2023-01-18 (published on 2020-01-21)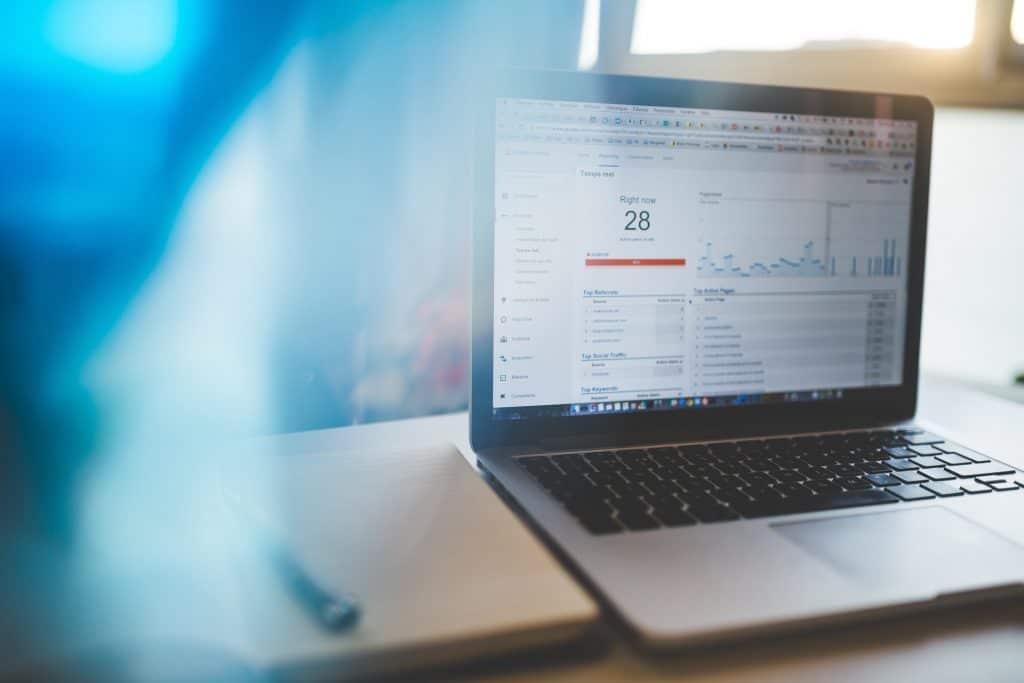 As data breaches and violations have made consumers worry more about the risks of sharing their data online, the European Union has taken the initiative to make some changes. The European General Data Protection Regulation (GDPR) is one of the most sweeping data protection reforms in years that included 11 different chapters and 91 articles.
While the fines for violating the GDPR can be harsh, the language can sometimes be vague or hard to understand. And it's not just reserved for European companies.
Any business that keeps the data of European customers for any reason needs to be GDPR compliant.
We're going to focus on five of the smartest changes you can make regarding HR and payroll so  you can continue running your business confidently.
Understand the Data to Protect
The purview of the GDPR is broad, and that means that you may be liable for securing user data even if you aren't dealing with sensitive financial information. In fact, the privacy data that the GDPR covers is quite sweeping. Some of this is basic. You need to keep the name and address of users safe as well as their general browsing data like the IP address, RFID tags, and cookies, but it also includes a ton of different demographic data.
A breach that exposes the racial or ethnic status of a user, their sexual or gender orientation, or their political affiliations could constitute a failure to comply with GDPR standards.
Those working in the health sector have even more to worry about, as the GDPR also protects genetic, biometric, and general health-related data.
And the businesses that GDPR provisions apply to are broad. If your company has more than 250 employees and handles the data of European citizens in any capacity, you're liable to any fines that may come from a GDPR violation.
Assign Appropriate Oversight
A lot about the GDPR is vague. It asks, for instance, that personal data needs to be provided a reasonable amount of protection, assigning no standards for what qualifies as reasonable, and demands that users retain a vast amount of control over how their data is used.
Rights include the ability to receive their saved data in a standard format. Also to have their data removed at request, and be notified of any way in which their data is preserved. This means you need a well-organised system for recording and storing data and dedicated staff to make sure that they can fulfil user demands upon request.
There are three positions which you'll need to assign to oversee issues with how your business handles personal data.
The data processor, data controller, and data protection officer each fulfil different roles and have different responsibilities.
They serve as checks and balances for various stages of data management. So making sure that you have assigned those roles to at least three qualified staff members will make sure you're covered in the case of any incident with a data breach.
Come Up With a Response Plan
One of the most stringent restrictions in place with the GDPR is the fact that companies need to report a data breach to the proper authorities within 72 hours.
That can be difficult to achieve for smaller companies that don't have the same resources as their larger competitors.
You'll want to make sure you've drilled your team so they know precisely how to respond when the worst happens.
You don't have to do it alone, either. If you're having trouble figuring out a methodology for a quick response, there are plenty of experts out there who can help.
Whether that means bringing consultants on board to help you polish your plan or putting a contractor on retainer to handle your responses directly, asking for outside help can save you a whole lot of money on fines in the future.
Take Steps to Stay Compliant
One thing to remember about the GDPR is that it's a living document. Changes aren't uncommon, and regulators won't give you the benefit of the doubt just because you didn't know about a particular regulatory change.
Fortunately, there are resources you can use to keep up to date on the latest changes, but you'll want to assign a staff member to take the responsibility of recognising any changes and letting the appropriate people know so they can apply relevant changes to company policies.
The other factor is that the rules for GDPR can vary from state to state.
You want to make sure that all of your research and regulations are tailored to where you live and what customers you're doing business with.
The last thing you need to do is spend money staying compliant with costly rules that you don't need to follow.
Implementing new regulations also means you need to update your systems and security protocols.
Legacy software and outdated systems can easily lead to compliance issues. If you haven't updated your systems to meet the newest data safety standards, you should do so immediately.
Enterprise-level businesses that use custom-built software may have a dedicated software development team to manage internal tools and systems.
They can ensure that all company software meets both the company and GDPR standards, as well as making changes on the fly when the need arises.
Small businesses may not have such professionals on their team, but that doesn't mean they should rely on third-party vendors to automatically adapt to new regulations.
Take a good look at the tools you use daily, what data they store and process, and for what purpose.
Start by updating systems that deal with the most sensitive data, and check with the service providers that their settings are compliant with GDPR standards.
Don't hesitate to reach out to experts if you don't feel confident implementing those changes on your own.
Recognising the Consequences
Between the sometimes ambiguous and obtuse language of the GDPR and the profitability of online data theft, it's hard to ensure that you won't unintentionally violate the regulations written into the GDPR.
That's why it's essential to know the consequences and be sure that you're ready to pay them if necessary.
The most immediate cost is financial.
The GDPR has the same swing as a federal law, and violation fines are stiffer than most of the national or international standards in place.
But you also need to consider the impact a data breach can have on your reputation.
A data breach can be a public relations disaster for both small businesses and enterprise-level corporations. Understanding the scale of the impact a violation will have will help both you and your staff members take it seriously.
Joe Peters is a Baltimore-based freelance writer and an ultimate techie. When he is not working his magic as a marketing consultant, this incurable tech junkie devours the news on the latest gadgets and binge-watches his favourite TV shows. Follow him on @bmorepeters
This article does not constitute legal advice.
The opinions expressed in the column above represent the author's own.
Like what you just read?
---
Subscribe to our newsletter and be the first to hear of the latest Zegal happenings, tips and insights!