What is a SAFE Agreement?
A SAFE (Simple Agreement for Future Equity) is an agreement that can be used between an early stage company and an investor to quickly and simply complete a fundraising round. The investor invests money in the company using a SAFE. In exchange for the money, the investor is given the right to convert their investment to shares in a future equity round (when one occurs) subject to certain conditions set in advance in the SAFE.
Recommended for startups and small businesses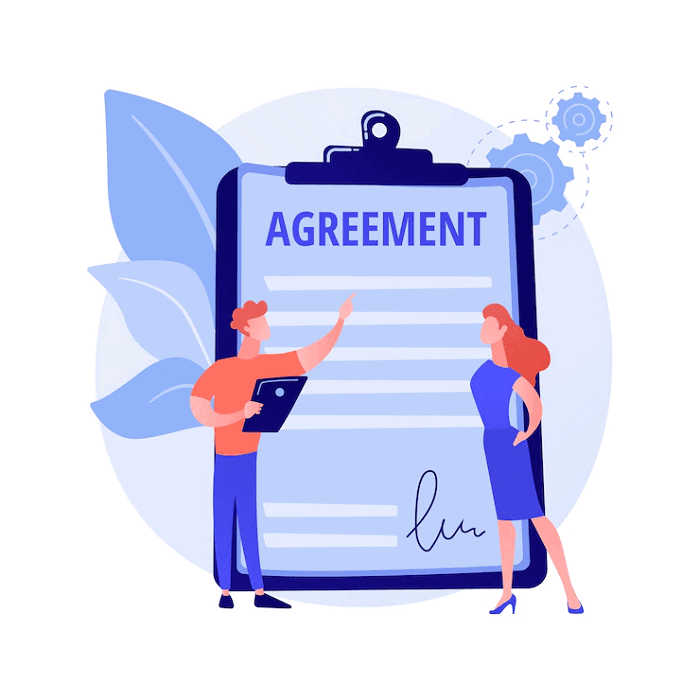 How to create a SAFE Agreement
Make an agreement using Zegal templates
Get help from a lawyer anytime
Easy to Use Legal Templates
Quickly and easily create any legal agreement for you or your team.
Affordable Plans
Straightforward pricing plans and bespoke packages built to simplify all your legal demands.
Vast Document Library
Zegal's comprehensive collection of agreements means you always have what you need at your fingertips.
What are the advantages of raising capital through a SAFE?
A business can raise capital through many different means, so why choose a SAFE arrangement? Well, raising it through a SAFE has several benefits, such as:
They are easy to negotiate:

Raising capital through a SAFE is quick and easy to negotiate because there are very few legal formalities involved. Businesses don't have to worry about valuation cap provisions or other

debt elements

– a simple SAFE document is enough to raise the capital.

No interest payments needed:

A SAFE is not interest-bearing

There is no fixed term:

Unlike other capital raising instruments, a SAFE doesn't have any fixed term, so there is no need to worry about the deadlines. If the company never reaches the trigger event, no shares are issued.
How do SAFEs differ from Convertible Notes?
Both SAFEs and Convertible Notes are popular funding vehicles for start-ups. However, there are some differences between the two.
Contrary to a Convertible Note, a SAFE:
Does not carry interest payment terms;

Does not expire, meaning that there is less scope for direct repayment of the investment in cash rather than equity; and,

Does not specify a minimum amount of funds to be raised at the equity financing for this to constitute a triggering event. 
However, a SAFE will prescribe a fixed conversion method, whereas a Convertible Note may allow for varying conversion provisions.
Importantly, unlike convertible notes, SAFEs are not debt instruments. This means they can offer increased flexibility for entrepreneurs.
Are SAFE notes safe for entrepreneurs?
A fundamental issue with SAFEs stems from the fact that, unlike Convertible Notes (which have quasi-debt characteristics), a SAFE is not considered as debt. This presents a credit risk for investors but is handled by way of an express term in the SAFE stating that where an insolvency event occurs before an event triggering conversion, the company must pay the investor their original investment back before any payments to shareholders are made. In essence creating a priority ranking for the investors (akin to the creditor rights a lender has under a loan). 
Why do SAFEs matter to start-ups?
SAFEs are of particular use to start-ups, especially during their pre-seed and seed funding stages. Some benefits of using a SAFE when raising the funds to scale up a start-up include:
Speed:

SAFE agreements are highly standardised meaning that start-ups and investors can agree the terms of an investment very quickly and ordinarily without needing legal help.

Dynamic fundraising

: because of the speed of agreeing a SAFE with an investor, and the fact that there is no need to confirm a company valuation, founders can fundraise 'dynamically' at any suitable moment, rather than doing a round.

Not debt:

SAFEs are capital raising instruments, meaning that they do not bear the same threat of insolvency as debt instruments. This can prove important to budding entrepreneurs in giving them the confidence that if the company fails, they/ the company do not have to pay back the investor and so the financial burden is not placed on them.

Lower set-up costs:

start-ups in general require a lot of legal guidance and counsel, which usually comes at a steep cost. Luckily, SAFE agreements are quite easy to work on and can be drafted using Zegal within minutes, saving time and costs.
What is a Valuation Cap?
Just as with convertible notes, SAFEs may include a Valuation Cap (a pre-agreed 'cap' on the conversion price)). If the company raises money in a future round at a valuation above the 'cap', the SAFE investor locks in their conversion at the share price equivalent to the 'cap' and not the actual price that new investors will pay. 
What is a discount?
A SAFE may well include a discount to price the risk the investor takes by making such an early stage investment. The discount means that the SAFE investor's conversion to equity is made at a discount to the next round of funding. Discounts are typically between 10 and 25%, and when worked in conjunction with a Valuation Cap can be a strong incentive for investors.
What is a Most Favored Nation (MFN) Clause?
A company may issue a number of SAFEs to different investors. If an investor in a SAFE receives terms that are better than a prior SAFE the company has issued, the investor can ask for the same terms. This is an investor-friendly clause.
What are Pro Rata Rights?
Investors may ask for pro rata rights (sometimes called participation rights). A SAFE with pro rata rights gives the investor the right to invest further funds into the business to ensure they maintain their ownership percentage in any future rounds. The investor would be required to pay the new round price and not the price per share at which the SAFE converted.
Can we use a SAFE investment as part of our SEIS seed round?
SAFEs are not SEIS or EIS compatible. They are very useful for rounds with non-UK based investors or for startups that cannot make use or further use of the EIS scheme for fundraising.  However HMRC has approved the use of a similar form of financing for startups looking to make use of SEIS, commonly referred to as an Advanced Subscription Agreement (ASA). The major difference between an ASA and a SAFE is that the ASA must mandatorily convert to equity after 6 months.
A Simple Agreement for Future Equity (SAFE) is designed to be a simple and quick way of obtaining finance to help fund businesses that are looking to scale up. Using Zegal to draft a SAFE for your business, it can be just that.  
The Zegal Template Library
Zegal's template library is a list of essential and premium business templates for your everyday legal needs.
Save money and time without sacrificing quality or missing vital legal requirements. Whether you're a startup or a larger enterprise, Zegal lets anyone create a legal agreement.
Let us take care of the legals so you can focus on running your business.
If you need more help, our "Talk to a Lawyer" feature gives you access to a qualified lawyer to get all the expert advice you need.
Try it for free today!
Ready to get started?
Create a free account now and explore all of the Zegal features.
No credit card required

Choose from 1000+ legal templates and draft contracts with ease and confidence.
Start now free
Contract and document management made easy.
Draft
Edit
Collaborate
E-Sign
Store
Automate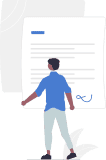 Pay As You Go
Purchase this specific template and generate a unique bespoke document in minutes.
HK$ 500-3000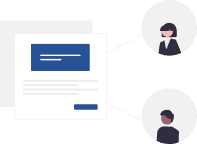 All-Access Plans
Create any document from our comprehensive template library on a fixed monthly plan.
From HK$600/month