Hiring Employees in the UK? Contracts, Policies and Procedures to Consider
By Alex Tanglao, Updated: 2023-05-24 (published on 2018-04-09)
If your small business is expanding and you are thinking of taking on employees then what do you need to consider? Getting the right candidate for the job is firstly essential and that will depend upon implementing an effective recruitment process.
If you have selected the right candidate then where do you go from there and how do you create a valuable company culture that ensures retention of staff? What workplace policies or procedures do you need to think about implementing to ensure a positive working environment and maximise productivity?
Offer of Employment
Once you have selected your potential employee then the first step is to send an Offer of Employment Letter. This is a formal letter stating a conditional offer of employment to the candidate. Whilst this letter does not have to contain the full details of the employment terms, it should at least summarise them. It is important to include in this letter a deadline by which the candidate should accept or decline the position.
Note: Offer of Employment Letter for free, forever, sign in to Zegal today
The letter must include details of the job such as salary, benefits and number of days of annual leave. It should also state if there is a probation period and notice required for termination of employment. A potential employee must accept the offer under the Offer of Employment Letter by the specified deadline. After acceptance, the employer and the employee will enter into a formal Employment Contract.
Employment Contract
An Employment Contract sets out specific details on various aspects of employment and clearly states the rights and duties of both employer and employee. It is essential to have this formality in place, indeed every UK employee has a statutory right to a written agreement of employment. The purpose of employment contract is to  avoid any disputes in the future.
The contract should include specific details of the job and the duration of any probation period if there is one. Remuneration package, holiday entitlement and notice required for termination are also necessary inclusions.
It is important to include certain statutory provisions in the terms of employment or you can risk a fine before you draft and sign employment job contract. Statutory rights of employees include receiving an itemised payslip, being paid the national minimum wage, entitlement to 28 days paid holiday (including bank holidays) and in some cases, maternity pay. Statutory sick pay and also enrolment into a workplace pension scheme are also necessary provisions.
Employment Law
Expanding a business and taking on employees is a very exciting time. It does however require your company to adhere to all the necessary laws and regulations when hiring employees. Employment law includes a number of different laws and acts in relation to the rights of employees.
As well as outlining statutory rights of employees, employment law identifies various other issues. These include ensuring health and safety compliance, discrimination rights, senior rights, regulations against bullying and requirements for maternity/paternity or adoption leave.
Further reading on this important topic can be found in the relevant section of the UK Government Website.
Employment Policies and Procedures
It is recommended that employers have some written employment and HR policies in place. These are necessary to clearly stipulate expectations and processes and can also reduce legal risk. Clear policies will also contribute towards a positive working environment and reduce conflict in the workplace. If any issues do arise, these policies will help you to deal with them.
Data Protection Policy ensures that everyone in a company understands the importance of data protection and data security. Employees are informed about how their personal data is handled, as required by the law. The policy describes procedures for collecting, working with, and storing data in the company.
It also covers the rules that employees must adhere to in the handling and collection of customer personal data. This ensures that the company fulfils its legal obligation to protect the security of personal data. With the new GDPR rules coming into force on 25th May, such policies will be mandatory for any company that handles data of any resident in the European Union.
A Health and Safety Policy sets out your commitment to health and safety in the workplace and states your responsibilities and legal obligations as an employer. The policy also covers an employee's responsibilities for workplace health and safety.
The details of this policy will include safe practices and procedures to be followed in order to prevent workplace injuries and illnesses. It will also stipulate attendance requirements for health and safety training workshops as well as emergency procedures and consequences for not abiding with the policy.
A Bring Your Own Device Policy covers an employee's acceptable use of personal devices on corporate networks, defines security controls, and describes supported devices and apps. It ensures that the company's network security is not compromised. The policy also outlines the procedure during termination of employment, as well as disciplinary consequences for violations.
Related reading: The lowdown on Bring Your Own Device Policies
A Social Media Policy is important in order to educate employees on the legal and security risks involved in social networking and what they can do to protect themselves and the company. A clear and informative policy encourages employees to use caution and good judgement at all times. It can also protect employees from online bullying and harassment.
Such a policy is crucial to adequately protect a company's brand and business interests while upholding their employees' personal data rights and freedom of speech. It covers legal issues that could arise for the company, including confidentiality, intellectual property infringement, and defamation, as well as personal liability of the employee.
A Disciplinary Policy and Procedure provides a framework for a company to handle situations where employees have not met the required standards of conduct. It sets out a clear process for your disciplinary procedure and can be very useful in any future disputes.
This policy is intended to ensure prompt, consistent, and fair treatment for all employees and to enable both the employee and the company to be clear about the expectations of both parties.
Some Final Thoughts
Bringing fresh talent on board could be the key to expanding your enterprise, so don't be hesitant in taking the next step. With effective contract management, you can create a company culture that values and rewards its employees, attracting even more talent. By having the right contracts and policies in place, you establish clear expectations, rights, and benefits for your employees, fostering a positive work environment and promoting employee satisfaction. This not only helps retain existing talent but also enhances your company's reputation, making it an attractive destination for prospective employees. Contract management ensures that your employment agreements, policies, and practices align with legal requirements and best practices, providing a solid foundation for a thriving and talent-driven organization.
You might consider producing an employee handbook that provides guidelines for everyone in the workplace. Employees will feel more valued and organised as a result and will also positively contribute to retention of staff.
Zegal can provide you with guidance and ensure all your employee contracts and workplace policies and procedures are in place: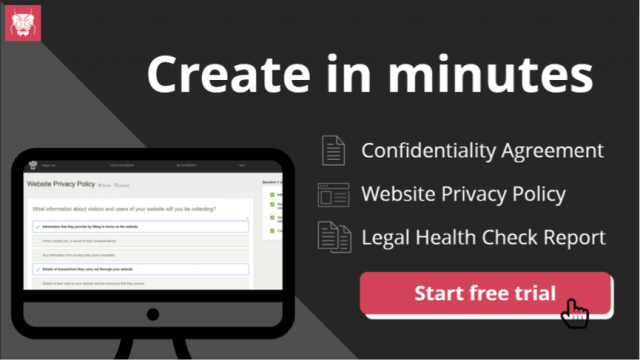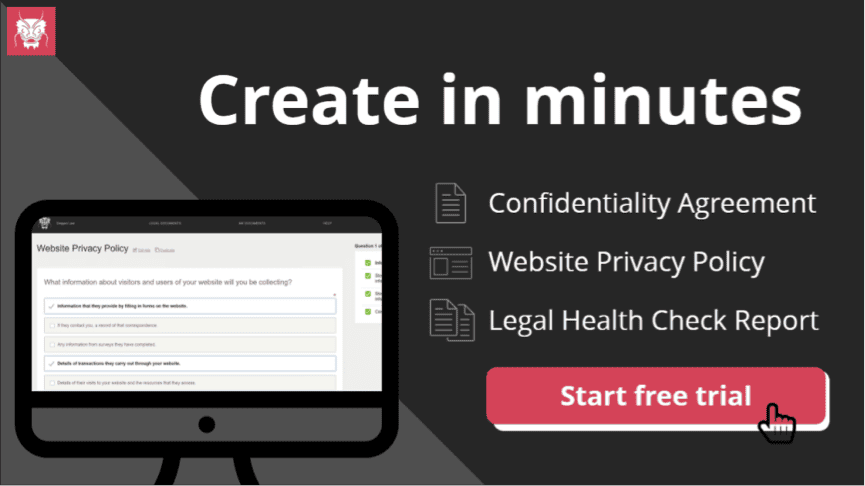 Start managing your legal needs with Zegal today
Tags:
Like what you just read?
---
Subscribe to our newsletter and be the first to hear of the latest Zegal happenings, tips and insights!