Company Incorporation Singapore
By Will Elton, Updated: 2023-01-13 (published on 2020-05-12)
Here you'll find everything you need to know about Company incorporation Singapore.  This article details the various registration requirements, procedures, and a likely timeline for registration in accordance with Singapore's initial and ongoing regulatory requirements.
What are the Minimum Setup Requirements to Register a Company in Singapore?
Shareholder (individual or corporate entity) – 1
Resident Director – 1
Company Secretary – 1
Initial paid-up share capital of at least S$1
A Singapore registered office address
Registration Timeline to incorporate a company in Singapore
Over the last decade, the Singapore Registrar of Companies has made a dedicated effort to streamline the incorporation process. As a result, the company registration procedure is now fully-digitized and takes only 2 days (subject to the receipt of complete documents).
Get Started: Company Incorporation Documents
Step 1: Get ACRA's Approval for Your Company Name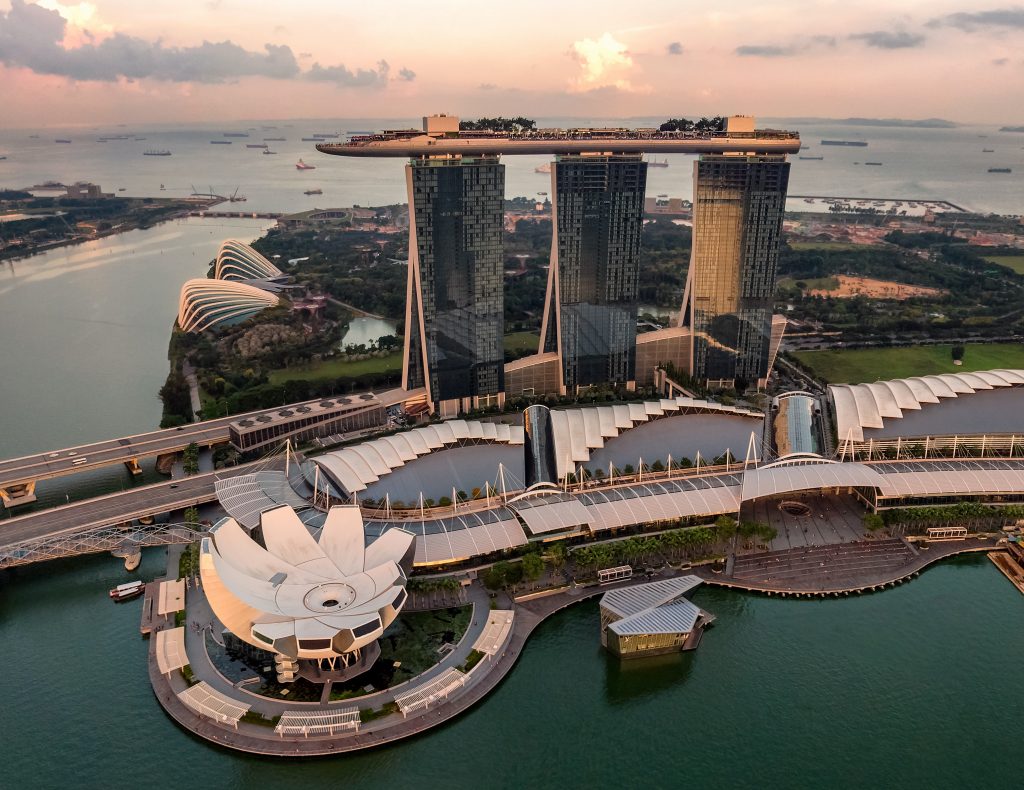 ACRA is an organization that will inspect your company name and it also has the authority to approve your company name. You need to propose your company name to ACRA before you do anything else.
The approval process generally comes through in less than an hour, regardless of whether it is approved or rejected; provided it does not contain certain professional words such as "bank", "finance", "law", or "media". If you have submitted an application for a company name containing these professional words, it may require additional approval from the relevant government authority outside of the Registrar. This will stretch the approval process to several weeks. Your chosen company name must satisfy the following criteria:
Company names must not be:
identical to another existing Company Name
containing vulgar words
similar to established Names or trademarks such as Coca-Cola and Temasek
Company names need to be:
unique, meaningful, easy to read
free of copyright issues
To register your company name, visit ACRA's portal: Bizfile
Once the company name is approved, it will be reserved for 60 days from the date of application.
Step 2: Prepare Documents for company incorporation in Singapore
You'll need to provide:
Your company name,
A brief description of your business and the scope of its activities,
Paid-up capital amount,
The particulars of your shareholders,
The details of your directors (this includes your mandatory resident director and any additional foreign or local directors),
Your registered office address in Singapore, and
The particulars of your company secretary,
For foreign nationals: Passport copy and proof of overseas residence,
A copy of the Singapore identity card for permanent residents or citizens, and
Copies of registration documents of the foreign company. This could include a Certificate of Incorporation and Memorandum and Articles of Association, and company extract from the registrar
*If the documents are in a language other than English, an officially endorsed translated copy is required.

Step 3: Submit Application t
o ACRA
Once the relevant documents are signed, filing the incorporation request and receiving approval from the Registrar of Companies can occur in just a few hours after the name is approved. Log in to BizFile+ to submit your application using your SingPass (for first-time registration) to submit the online transaction. To register a SingPass account or check your eligibility for SingPass, visit www.singpass.gov.sg. 
You will need the transaction number of your approved company name application.
Once approval is granted, a registration fee must be paid to the Singapore Registrar of Companies. The fee ranges from S$300 and up depending on the type of entity registered.
Incorporating a Company But Not A Singaporean Resident?
If you are not a Singaporean resident, you should consider the following points:
Under Singaporean law, non-resident individuals or corporations are not allowed to self-register a company. So you must find a professional firm to register your company in Singapore.
You must get an Employment Pass or Entrepreneur Pass if you are planning to move to Singapore to operate your company. In doing so you can act as the local resident director of your company.

If you are operating your company from outside Singapore, you don't need to have a pass or working visa. However, you will need to find a local director to fulfill the minimum 'one resident director requirement.

All Singapore company incorporation and work permit formalities can be handled without you having to physically visit Singapore – unless you intend to open a bank account at a Singapore-based bank.

Registering as a Private Limited liability company in Singapore is the best possible choice for foreign companies as it is recognized as a separate legal entity and shareholders are not liable for any debts incurred beyond the share capital already contributed.

A properly structured Private Limited company enjoys tax efficiencies and few limitations when conducting business in Singapore.
After Incorporation
Once the company has been set up, the following documents will be issued:
Certificate of Incorporation: The Company Registrar will send an email containing a company registration number which is considered the official certificate of incorporation. Although a hard copy is no longer issued as a matter of course, one can be requested online and collected the next business day from the office of the registrar. Requesting a hard copy incurs a fee of S$50. This applies to both subsidiary and branch offices.
Company Business Profile: This is a document containing the particulars of your company and a PDF file of this can be requested for an application fee. The document will be delivered within an hour of making the request.
These two documents are considered to be sufficient for all legal and contractual purposes for conducting business in Singapore including the opening of corporate bank accounts, signing of office leases, subscriptions to telephone/internet services, etc.
Additionally, you'll need:
Share Certificates for each shareholder (only for subsidiary),
A company seal (only for subsidiary),
A company rubber stamp, and
A share register indicating shares allotted (only for subsidiary).
Accounting
Singapore companies need to keep accounting books in order. It means updating general ledgers, accounts payable and account receivables, or fixed asset ledger, etc. And filing of annual financial statements with ACRA in XBRL format.
Annual General Meeting
 Every company must convey its AGM in every calendar year and table its financial statements for the shareholder's scrutiny.
Corporate Tax
The due dates of company tax filing are 30 November (paper-filing) and 15 December (e-filing).
Annual filing
The Companies Act requires that you perform certain annual filing processes in order to comply with the relevant commercial regulations in Singapore after company incorporation in Singapore. The Annual Returns Filing must occur with a month of its AGM.
Register for Central Provident Fund (CPF)
CPF pension fund scheme in which the employer and employee contribute a percentage of the monthly salary to the fund as a compulsion. Employers must do CPF contribution for Singaporean Employees or permanent residents earning more than S$50 a month CPF contribution for foreign employees is not required.
This article does not constitute legal advice.
The opinions expressed in the column above represent the author's own.
Start managing your legal needs with Zegal today
Related Articles
Important Documents: Draft now
Follow us on
Like what you just read?
---
Subscribe to our newsletter and be the first to hear of the latest Zegal happenings, tips and insights!