Free Legal Templates with an
Unlimited Free Trial
Use our free legal templates as often as you need with no time limit.
Key benefits of Zegal
Streamline your back office legal operations.
Ensure director compliance and avoid risk.
Automate workflows and save valuable time.
Enhance collaboration and communication.
Integrate seamlessly with existing systems.
Secure e-signing and document storage.
Start Your Time-Unlimited Free Trial Today!
Use our curated list of Zegal legal templates as often as you need, for as long as you like.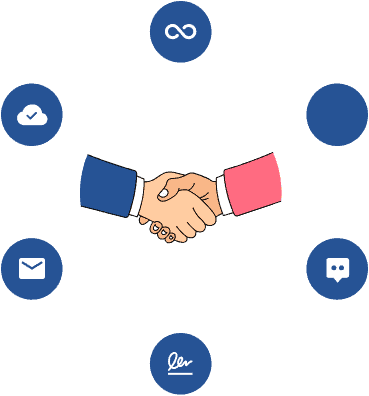 Startups: Raise money & grow your business with confidence
Impress your current investors and future VCs by running your board meetings like a Silicon Valley pro.
With Zegal, you'll have access to user-friendly forms, automated processes, and e-signing capabilities, making it easier than ever to manage your legal obligations while focusing on growing your startup.
SMEs: Ensure Director compliance & avoid risk
Navigate your quarterly board meetings with ease and ensure full director compliance using Zegal's comprehensive legal solution.
With unlimited access during your free trial, eliminate the risk of director malfeasance, meet your obligations, and keep your shareholders informed in a timely manner. Stay compliant and avoid potential legal pitfalls with Zegal.


Enterprise: Simplify your back-office legal operations
Make your board meeting obligations the easiest part of your day with Zegal's cutting-edge platform, designed specifically for GC, COO, and CFO roles.
Experience unlimited access to our fully automated solution that streamlines director written resolutions, board minutes, and member circulars, while incorporating e-signing and approvals for seamless legal management.


What is Zegal?
Watch to see how Zegal can help your business create, negotiate, and sign legal documents and contracts.
Why choose Zegal?
Trusted by thousands of businesses worldwide
Customized solutions for Startups, SMEs, and Enterprise clients
Streamlined legal processes with automated workflows
Secure e-signing and approval features
Seamless integration with existing systems
Unlimited access during your free trial period
Zegal's FREE legal templates