What is a Website Privacy Policy?
A Website Privacy Policy is a statement that is placed on a website specifying how a business collects, uses, and manages a user's personal data.
Recommended for startups and small businesses
How to create a Website Privacy Policy
Make an agreement using Zegal templates
Get help from a lawyer anytime
Easy to Use Legal Templates
Quickly and easily create any legal agreement for you or your team.
Affordable Plans
Straightforward pricing plans and bespoke packages built to simplify all your legal demands.
Vast Document Library
Zegal's comprehensive collection of agreements means you always have what you need at your fingertips.
What is a Website Privacy Policy?
A Website Privacy Policy is a statement on a website specifying how a business collects, uses, and manages a user's personal data. A Website Privacy Policy is mandatory for most websites.
This policy discloses the ways a party gathers, uses, discloses, and manages a customer or client's data. It covers what information you collect about users/visitors when they visit your website or use your products or services. Also, how you use, share, store, and secure the information. And, how users/visitors can access and control their information.
Is a Website Privacy Policy Required?
In a word: yes. This policy is a legal requirement to disclose your practices on protecting personal information. Additionally, it's a good way to build trust with your users. It shows you have procedures in place to handle their personal information with care.
How to write a Privacy Policy
Because of the broad nature of international privacy legislation, an adequate privacy policy must cover a range of topics and processes. Essentially, it should include what information is collected, how it's collected, how it's stored, who can access it, who it's shared with, how to access it, how to control it, who's responsible for it, and more. Generally, using a tool like the Zegal GDPR Privacy Policy to help you generate a suitable privacy policy will make this a much easier undertaking.
Where should I publish my Website Privacy Policy?
Chiefly, a Website Privacy Policy should be easily accessible. This means the link to your privacy policy should be clear and prominent. Concretely, these days it is best practice to link to your privacy policy in your website footer. Also, link to it in any privacy notices to users as well as alongside any forms that gather personal information.
Why publish a Website Privacy Policy?
Publishing a Privacy Policy is the law in most jurisdictions. In addition, some privacy law regimes (notably the European Union's GDPR) even require overseas companies and websites to adhere to their privacy requirements if any of the data pertains to EU residents (data subjects). Whilst it has always been best practice to publish a website privacy policy; these days it is usually a requirement.
Is the Zegal Website Privacy Policy GDPR compliant?
Yes, the Zegal document builder and template will generate a GDPR compliant Website Privacy Policy. Create an account for free to preview our sample privacy policy template and the Zegal conditions generator will guide you through creating a privacy policy for your website.
Is this Website Privacy Policy compliant with other legislations?
Likely, the answer is yes. The European Union's General Data Protection Regulation (GDPR) has set the bar very high and a privacy policy that has been generated to be compliant with GDPR will most likely also be compliant with most local privacy legislation.
Do I need a Privacy Policy if I use cookies?
In most situations, the answer is yes. You need a privacy policy if you use third-party services that track user browsing behavior or that use location data. Many third-party websites make use of third-party cookies as part of their operation. Some of the most well-known services like Google Analytics or Google Adsense require that you publish, and include this information, in your website privacy policy. In addition, most email marketing platforms and other web-based interactive services will require that you publish a privacy policy in order to use them.
Do I need a Privacy Policy for my mobile app?
Yes, and the same privacy policy can apply to both a website and a mobile app. However, you should ensure that for iOS apps or Android apps, your privacy policy includes information about the mobile-app aspects of your service. This includes the collected personal information as well as information about a user's device, location, and other sensor data you collect or use.
How can my website be compliant for everyone?
Likely, you will have website visitors from all over the world, and you may want to provide products or services to them. These days it's no longer a recommendation to just do the minimum requirement. Specifically, take the time to draft a proper GDPR compliant Privacy Policy. Then, once implemented properly it will likely be compliant in most jurisdictions. However, you should always check if any local legislations have specific requirements you also need to incorporate.
What other privacy legislations require privacy policies?
Firstly, other well-known legislations that require a Website Privacy Policy include the California Online Privacy Protection Act (CalOPPA) and the California Consumer Privacy Act (CCPA). Secondly, the Australian Privacy Act 1988, the United Kingdom's Data Protection Act 1998 (DPA), the Canadian Personal Information Protection and Electronic Documents Act (PIPEDA). Additionally, Singapore's Personal Data Protection Act 2012 (PDPA), Malaysia's Personal Data Protection Act (PDPA), and Hong Kong's Personal Data (Privacy) Ordinance (PCPD).
What data collection requires a Privacy Policy?
In general, virtually anything relating to a person, whether or not for marketing purposes. Typically, this goes far beyond the obvious collection of a person's name and e-mail, residential, or business address. For example, a person's date of birth, marital status, contact information, ID issue, and expiry date. Also, their financial records, credit information, medical history, where one travels, and intentions to acquire goods and services. In addition, information that is 'Personally Identifiable Information may also be governed by privacy legislation.
What is Personally Identifiable Information?
In short, the definition of Personally Identifiable Information (PII) –as well as its interpretation– varies across jurisdictions. Some systems will place emphasis on information directly correlated to an individual (as above). Whilst others will consider any information that can be used to identify a person. Essentially, information that can be used might not amount to personally identifiable information by itself but amount to personal information if viewed in context. These days it is prudent to consider any information you store and protect as personal information that pertains to a user or its behaviour as personally identifiable.
You Might Also Like
Along with this document, make sure you see these other templates in our library:
The Zegal Template Library
Zegal's template library represents a complete and curated list of essential and premium business templates that can be used directly, for everyday business needs. Importantly, whether you're a startup or a larger enterprise, you will find that our Zegal automation solution allows anyone to create a legal agreement, any time, anywhere. All without a need for an expensive lawyer. Why do we do this? Well, we think that running your business day-to-day is important, and having these templates at your fingertips allows you to not miss a beat!
Lawyers draft and curate all of our legal templates for ease of understanding using plain English. Just fill out our guided questionnaires, and we will create the contract for you. Using our patent-pending expert rules engine, we automate the creation of complex legal contracts.
Try it for free today!
The Zegal Template Library
Zegal's template library is a list of essential and premium business templates for your everyday legal needs.
Save money and time without sacrificing quality or missing vital legal requirements. Whether you're a startup or a larger enterprise, Zegal lets anyone create a legal agreement.
Let us take care of the legals so you can focus on running your business.
If you need more help, our "Talk to a Lawyer" feature gives you access to a qualified lawyer to get all the expert advice you need.
Try it for free today!
Ready to get started?
Create a free account now and explore all of the Zegal features.
No credit card required

Choose from 1000+ legal templates and draft contracts with ease and confidence.
Start now free
Contract and document management made easy.
Draft
Edit
Collaborate
E-Sign
Store
Automate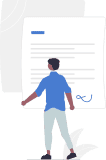 Pay As You Go
Purchase this specific template and generate a unique bespoke document in minutes.
£20-£40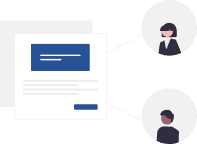 All-Access Plans
Create any document from our comprehensive template library on a fixed monthly plan.
From &pound35/month
Nice things people say about Zegal.
"Using Zegal allows us to take a lean and efficient approach that cuts costs while maximising results."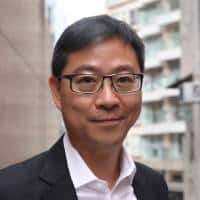 Alex So
Managing Partner

"Zegal is easy to use and customer service is responsive and helpful! I strongly recommend it!!"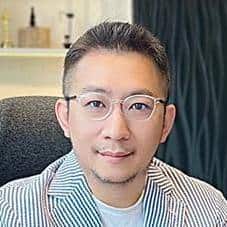 Alan NG
CEO

"Zegal makes onboarding a new client or employee fast and simple."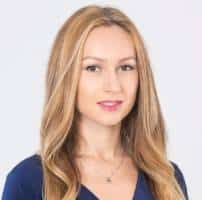 Veronika Kuznetsova
Managing Director

"Zegal really works well for all our legal documentation needs, and it is also user-friendly and mobile at the same time."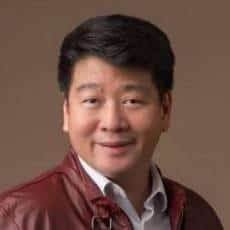 Daniel W. Ho
Managing Director & Principal Consultant

"Zegal is like my teammate, helps me draft the right template, quickly gets my work done, and also saves me money on legal needs."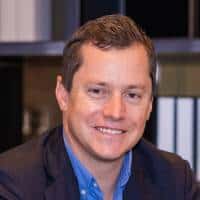 Alan Schmoll
CEO & Co-Founder

"With colleagues, partners, and clients across the globe, Zegal provides an easy-to-use tool that streamlines processes that saves costs and time."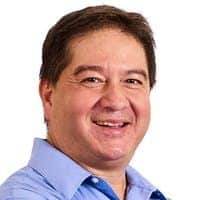 Tony Wines
CEO of Turnkey

"Zegal has been such a great help in my business operations."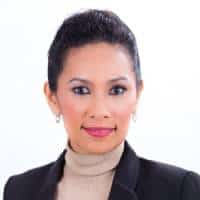 Amanda A Atan
Managing Director at VIBES Mastery

"With Zegal, we work smarter rather than harder. Being a business professional, a proper document management system is always a must."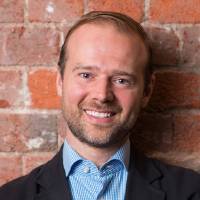 Edgar Kautzner
Managing Consultant

"Zegal, a platform for compact package of legal templates, secured e-signing, reasonable cost and high level customer service."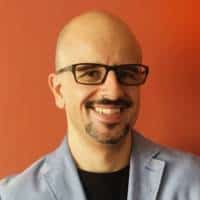 Paul Falzon
Director

"Zegal is easy to use, affordable and the platform is simple to navigate which makes the process of putting together a document fast and fuss-free."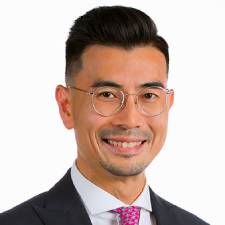 Jonathan Wong
Founder & Managing Director

"Love the new flow/design, very quick and easy to use now. I have done 2 or 3 customer contracts in a flash over the past 2 days."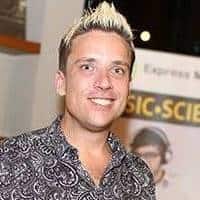 Chris Head
General Manager and Managing Editor

"Consistently positive experiences with Zegal's technology, and customer services teams, who ensure that our issues or questions are responded to immediately."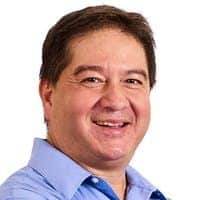 Tony Wines
CEO of Turnkey